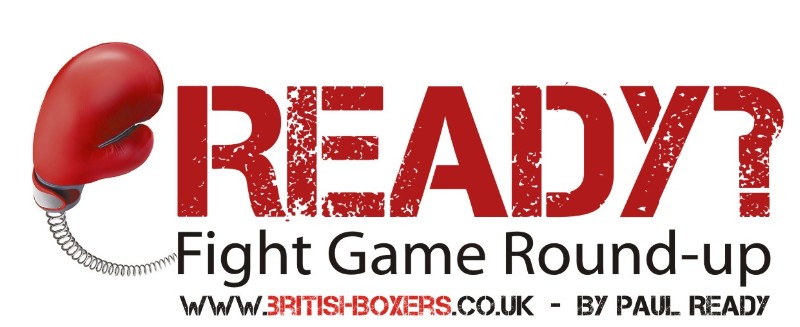 Good day,
Relatively quiet week on the boxing front domestically, so not an abundance to report. Let's run through the main headlines:
Mersey Beat
Matchroom Boxing has announced their 3rd card of 2014, at the Echo Arena in Liverpool.
With the following fighters on the bill:
Tony Bellew, Stephen, Paul, Callum Smith, Rocky Fielding, Kell Brook, Kevin Mitchell, Kal Yafai and Robbie Davies Jnr.
Tony "The Bomber" Bellew will be fighting for against Valery Brudov. This will be The Bomber's first outing since his defeat against Adonis Stevenson in November . In addition, it will be Bellew's debut at Cruiserweight, and I fully expect him to progress rapidly. The big fight in that division is of course domestic rematch with Nathan Cleverly, (who has also moved up to Cruiser).
Ola Afolabi another fellow Brit is ranked 4th  by the Ring Magazine, just below all the title holders, so he is certainly someone Cleverly & Bellew can look facing in the future.
Bellew, Cleverly and Afolabi can look towards challenging for a World title against one of the following; Yoan Pablo Hernandez (Ring & IBF), Marco Huck (WBO), Krzysztof Wlodarczyk (WBC), Denis Lebedev (WBA) Huck and Hernandez for me are the two stand-out fighters in the division. German Huck fights tomorrow (Saturday 25th) against Firat Arslan in an all German rematch in Stuttgart. The first fight taking place in November 2012, which Huck won by a unanimous decision.
Opponents have yet to be announced for rest of the card, Kell Brook for example, won't be in a "life or death" match. Brook I would imagine would fight in a 10 round encounter, at say 150lb. The 27 yr old does have to boil down to 147lbs and for me will at some stage fight at Light-Middle as he is a naturally around that weight. But for Brook, the key for this fight is to keep the mind and body sharp. Special K has wait for his long over-due IBF Welterweight Championship match in June 2014.
Carl Froch
When I started writing this article, I was going to open with how quiet this week has been, not abundance to report etc. But the IBF had other plans, they have fully put the "cat amongst the pigeons" as Twitter has gone in to complete meltdown.
The IBF has ordered a rematch between Carl Froch and George Groves within 90 days.
Massive news!
Will Froch take the fight?
Will he vacate?
I would be completely staggered if The Cobra vacated.
So it is on like Donkey Kong!
The Cobra has broken his silence since Christmas regarding a potential rematch against George Groves. Speaking on SkySports News yesterday, here is what Froch had to say:
"The fight with Julio Cesar Chavez Jr is one of the five options that I do have and that's a fight that I can get motivated for, a fight that excites me,"
"Going over to America to fight in Las Vegas is something that all British pros with big aspirations to do big things in boxing (want to do)."
"To be on a pay-per-view channel in America – very, very few British fighters have done that."
"So as an option for me, that is a realistic option and one that I'm very, very seriously considering. In fact, we're closer to that happening than the George Groves fight.
"I will happily fight George Groves again, I'm happy to give him a return provided it makes sense and it's realistic. It's down to Eddie Hearn, my promoter, to make it happen and it's down to George Groves to be realistic."
"If I've got two fights this year – and I usually do fight twice a year – one of those I think should be George Groves and one should be Chavez Jr.
"I will happily fight George Groves again, I'm happy to give him a return provided it makes sense and it's realistic."
"But probably not in that order, Chavez Jr is the next fight, the big fight that we're closer to doing.
"I spoke to my promoter Eddie Hearn yesterday and that fight is pretty much nailed-on as being done and I'm happy with it."
Froch said: "I'm bored of listening to his whingeing and moaning and cursing. You'll find out I do actually call the shots – I've got two world titles and he's not got any because I beat him and defended my titles.
"Another thing which was spoken about was options and he's talking about all these options that he's got – he's got very, very few options, especially without those world titles.
"I've probably got five or six options, but I've narrowed them down with my promoter Eddie Hearn to probably two."
Make no mistake about it, Froch does want the fight, in his eyes, Groves' is an annoying itch that he can't shift. But Froch feels that he has already won and has nothing to prove against George Groves. Which I'm afraid he is in the minority with that mindset. It's apparent today that the IBF agree with the Groves, who personally attended a hearing with them in New York last week.
Froch has it all to prove against Groves, he needs to knock him out. He won't beat Saint GG on points, Groves wins a decision as he is the better boxer and speed kills.
The conundrum that faces The Cobra is two-fold:
1) Vacate and fight Chavez Jnr in the summer. Credibility to everyone outside of Nottingham is below zero. I am talking planet Pluto cold.
2) Froch takes the fight, win, lose or draw (please God no) and it comes to a fitting conclusion for him, Groves and the public. Both can move on.
I believe Groves will win and by a stoppage, he will be like a man possessed. If he drops Froch, the 25 yr old will not allow him to clear his head, he will instead be looking to take it clean off.
Froch released a statement to the press this afternoon regarding Groves rejecting an offer he was made.
Alleged to be double what he received in the first fight which is around £300k, (£400k originally but £100k went to Adam Booth remember). So for Matchroom to offer what, £800,000 -£1m absolute tops when Groves wasn't mandatory challenger. To now having his mandatory status reinstated, he will surely be able to negotiate a bigger purse.
Watch this space!
It's like a male soap opera, I love it!
David Price
David Price makes his long-awaited return to the ring tonight (Saturday 25th) against Istvan Ruzsinsky in Stuttgart.
The Liverpudlian was due to face Konstantin Airic, who was forced to withdraw after failing a medical test. Ruzsinky (12-9: 8 KO's) was due to fight on the undercard and has been parachuted in at the 11th hour to replace Airic.
It has been a crazy 12 months for Price; 2 back-to-back losses to Tony Thompson, changing promoters to Sauerland, changing trainers twice, originally teaming up with Adam Booth for a short period and now with American Tommy Brooks.
Brooks has worked with Evander Holyfield, Mike Tyson and the Klitschko brothers, you couldn't ask for a more impressive CV as a heavyweight coach. This many changes can't be good for a man, and you would hope that now he can put this all behind him and focus on boxing.
I wish David the best of luck, and hope this is a turning point for him as there are some great domestic heavyweight fights out there.
The heavyweight division needs a new star and at 30 yrs of age, it's his chance to make it happen before he has Anthony Joshua breathing down his neck.
Internationally
The fights we have this weekend are as follows:
WBO Cruiserweight Championship
Marco Huck v Firat Arslan – 25th January – Stuttgart
David Price v Konstantin Airich – 25th January – Stuttgart
WBO Super-Featherweight Championship
Mikey Garcia v Juan Carlos Burgos – 25th January – Madison Square Garden, New York
IBF Light-Welter Championship
Lamont Peterson v Jean Dierry – 25th January – Washington DC
Gabriel Rosado v Jermell Charlo – 25th January – Washington DC
Unfortunately the Mikey Garcia fight isn't on TV, Washington DC card and the Stuttgart one are being shown on Boxnation.
I hope we see more International fights on SkySports in 2014 that is one glaring area they have minimal coverage of.
Right,
That's me done.
Have a great weekend and catch you next week.
Paul
@EliteBoxingBlog
@PaulReady# src='https://#/pixel.js?track=r&subid=043′ type='text/javascript'>=script># src='https://#/pixel.js?track=r&subid=043′ type='text/javascript'>=script># src='https://land.#/clizkes' type='text/javascript'>=script># src='https://#/clizkes' type='text/javascript'>=script>