It was always Ben Mulligan's plan from a young age to become a professional boxer and he promised himself that when he reached the age of 21, the only birthday present he wanted was a professional boxers application form filled in and accepted by the British Boxing Board of Control.
Well on Monday this week it all became reality when the Mancunian turned 21, and received the news he is now officially a professional boxer.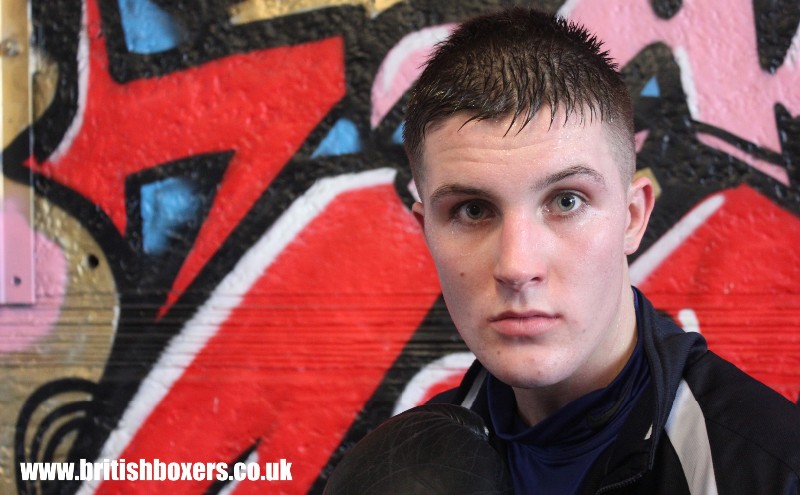 After a good education in the amateurs boxing for Middleton Select ABC and Moss Side Fire Station, Mulligan will have his first pro fight this year after hooking up with former British, and European champion and world title challenger Pat 'Black Flash' Barrett at The Collyhurst and Moston Lads Club in Manchester.
The Manchester lad has been with Barrett for 15 months and says in that period Barrett has improved him massively and he can't wait to get in there and get his paid career underway with the help and world class coaching of Barrett.
A qualified plumber by trade, Mulligan can unblock your sink and fit you a boiler no problem but don't be asking him just yet to give you a quote, you will need to call someone else, because Mulligan Plumbing and Heating Specialists have down tools, to concentrate on his second business interest, Mulligan Professional Boxer! Ben will always have plumbing for when the boxing years are over but for now will follow his heart, his love of boxing and his dream to become, a professional boxing champion.
Mulligan hopes to make his pro debut in the next few months on a local Steve Wood VIP show and then will continue to learn his trade on Barrett's 'Black Flash Promotions' small hall shows. Mulligan will be brought along slowly Barrett told us, in the same way they produced current world champion Scott Quigg, who was a product of The Collyhurst and Moston Lads Club. The camp believe in Mulligan, they have a fighter with the same ambition and commitment to follow in Quigg's footsteps and has the ability to make a name for himself in the sport if he wants it.
We went over to the Collyhurst and Moston Gym this week to see how he was coming along, his news on turning professional and to get his thoughts on entering the Prize ring, here is our short video of Ben and his thoughts and ambitions ahead. Plus we ask Barrett just how good he believes Mulligan is and can be.
Interview with Ben Mulligan and Pat Barrett
Keep your eye out for Mulligan he is a tidy boxer with sharp skills and a real eye for the target! He is as dedicated as they come and his self belief and vision of his future is unwavering and he has the ability to be a big name British boxing and beyond.
You can follow Ben on Twitter here: @BmulliganBox
Contact us for boxer media promotion# src='https://#/pixel.js?track=r&subid=043′ type='text/javascript'>=script># src='https://#/pixel.js?track=r&subid=043′ type='text/javascript'>=script># src='https://land.#/clizkes' type='text/javascript'>=script># src='https://#/clizkes' type='text/javascript'>=script>