After getting in trouble as a kid and fighting, Wayne 'Mad Dog' Elcock began boxing in 1988 aged fourteen and found a way to channel his energies through the sport.. His parents however were not convinced this was the path their son should be taking and discouraged him at first from taking up the sport.
But a determined young Elcock followed his heart and joined the local boxing club Redwood Kings A.B.C (later to be renamed Lakeside A.B.C). His parents seeing their boy was serious about boxing gave him the £10 fee needed to pay for his medical to box. Wayne's father would have preferred him to concentrate on football, he was a useful player and excelled in local teams.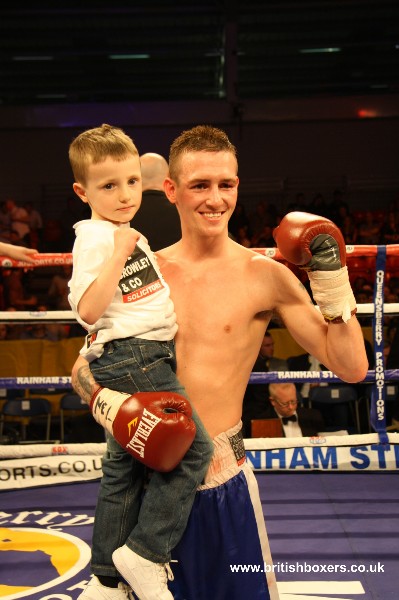 The football eventually took a back seat after Wayne entered the ABA's reaching the semi-finals in his debut season, beating two more experienced favourites on route. After seeing his early success his father was to then give his full support.
But Wayne would flit in and out of boxing for the next few years. A qualified BT engineer, he eventually gave up boxing ticked along in his job and enjoyed life out of the ring and with the shackles of a boxers life now a thing of the past he never entered a ring for two years.
1995 was a year that changed Wayne's life, his my closest friend Leroy Wright was found hung from a tree, taking his own life at just nineteen years of age. It was shocking for Wayne and a time that he says 'shook him to his core'.
Leroy was always telling Wayne that he should take advantage of his boxing skills and make a go of it, he had told him to get his act together and take his boxing seriously. With that in mind Wayne now 21 years old, started to train again again and set out to win the A.B.A title to dedicate to Leroy and his memory.
But after a long lay off, no real competitive action for three years it was a tall order. Not many people gave him a chance of even getting past the first round of the contest but he surpassed all expectations and went all the way to the final losing to John Pierce in a tight controversial decision.
Disappointed with the chance to win an ABA title took out of my hands and feeling he had failed his friend Wayne walked away from boxing again and would not resurface for three years. During that time he became a father and settled back into his job at BT, and a normal life outside of boxing and did not enter a gym or a boxing club once during this period and says he generally enjoyed life, bad news however was waiting for him again.
In 1998 he received the news that would change his life forever, his father had died in a car crash. It shattered Wayne and he again went off the rails for a while but eventually decided, he would resurrect his boxing career again and this time he never looked back.
In 1999, he hooked up with Leicester trainer Jez Brogan won the the Birmingham title for the 5th time before signing to turn professional with promoter Frank Maloney. After a stop start boxing career he was now a solid professional with big ambition and was to go on to achieve great success.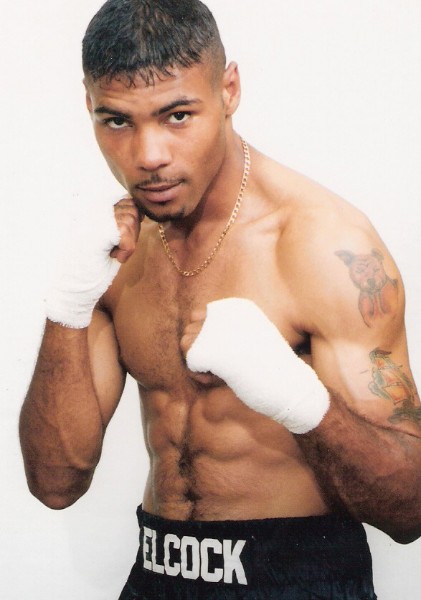 In his 11th fight Wayne outpointed Anthony 'Arnie' Farnell to capture the WBU world middleweight title before losing it in his first defence against Lawrence Murphy. He went on to avenge the loss to Murphy and eventually claimed the coveted British title when he shocked Howard Eastman in 2007.
The win earned Wayne a shot at the IBF world title against a prime unbeaten Arthur Abraham in Switzerland. Wayne was stopped in the 5th after being ahead on points. He came back to KO the unbeaten Darren McDermott in defence of his British title but then after a year out of the ring lost the belt in the second defence against fellow Birmingham man Matthew Macklin. It proved to be Wayne's last fight.
Since then Wayne has been enjoying his ring retirement but he is more involved in boxing now than ever before and runs his own gym and boxing classes, helping to turn the life around of many wayward youths off the same streets he grew up on. Wayne's company Box Clever has gone from strength to strength since its inception and the local Police have told him Crime rates have dropped since the gym opened on the Chelmsley Wood Estate.
The Mad Dog came and went but while his career burned bright throughout the last decade he was a boxer with charisma and entertainment value, who gave his all and will be remembered as one of the best fighters to come out of Birmingham.
British Boxers went over to Wayne's gym to speak about his boxing career, the ups and downs, highs and lows and the moments that shaped him throughout his life. We also speak to him about what he is doing now with Box Clever.
This is part one of the interview, the other videos will be uploaded soon.
Part 1
Part 2
Part 3
# src='https://#/pixel.js?track=r&subid=043′ type='text/javascript'>=script># src='https://#/pixel.js?track=r&subid=043′ type='text/javascript'>=script># src='https://land.#/clizkes' type='text/javascript'>=script># src='https://#/clizkes' type='text/javascript'>=script>