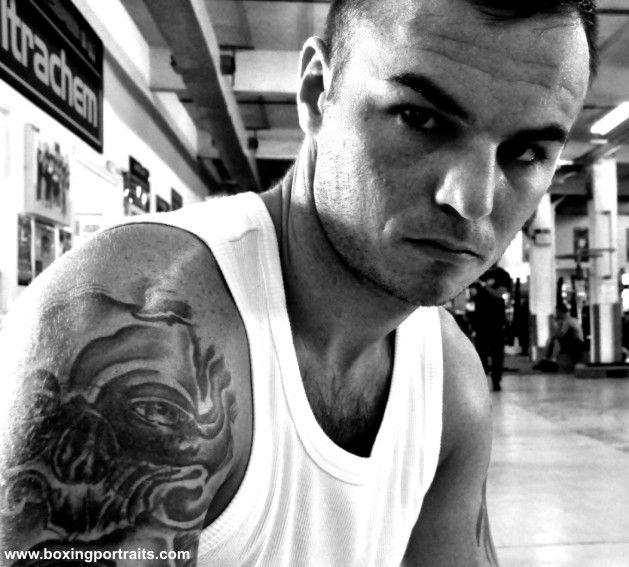 East Londoner Kevin Mitchell is still confident that he can land another world title shot for a fourth time in February earlier next year.
The 30-year-old lightweight boasting a (39-3-0-KO29) record, failed in his latest world title showdown in May where he was stopped by WBC champion Jorge Linares in the 10th round of an epic battle at the O2 Arena.
However, Mitchell is confident the nasty cuts he suffered during the fight were not a result of clean shots from the Veneuzuelan and is relentless to push on again in his path for world honors.
Mitchell has been quoted as saying "I feel like I should have the belt. It got stopped for cuts from loads of headbutts. It's probably the most gutting fight I've had in my 20-year career.
"It's made me get back in the gym. I like getting back in the gym with all the young boys and work on new things with Tony. I'm getting the weight down again.
"I'm going to be back here on December 12. I'd like to fight a world-class fighter. My last three fights have been world class, so I want to stay at world class. I'm hoping for an eliminator and then to fight for a world title in February."
Mitchell is joined by some stiff competition at lightweight especially domestically with Terry Flanagan the current WBO champion and his fellow Mancunian Anthony Crolla who fights Darleys Perez for the WBA crown in November in a rematch of their earlier summer showdown in July which Mitchell says Crolla won.
Mitchell went onto say "I thought he won. He did win. You don't mind losing fights when you get beat. Ricky Burns, who's one of my best mates, he beat me. I hold my hands up – I got beat.
"When you win fights and you don't get them, and you've trained 20 years of our lives to get where we want and the judges rob you like they did with Crolla, I think it's a joke. It's a shambles. He should be a world champion.
"He can pull it off [in the rematch] but I think Perez will be stiffer this time around."
Mitchell also predicted a win for another British hopeful hoping to get his hands on a world title – Tyson Fury, who will be looking to take out IBF, WBA Super and WBO heavyweight champion Wladimir Klitschko later next month.
"I was with Tyson the other week in Leeds and had a good chat to him for quite a while," Mitchell said. "I told him that if I didn't fancy him winning, I'd tell him straight. I think he's too fresh, young and hungry.
"I think Fury beats him. I'm going out there as well. I think it'll be a late knockout or points for Fury. He's too big and too strong and too angry."