"I WAS GONNA GO IN THE GYM SLAP HIM UP THE EAR-HOLE GET HIM IN THE CAR AND SAY DON'T COME HERE AGAIN. BUT WHEN I WATCHED WHAT HE HAD ON OFFER I SEEN SOMETHING SPECIAL!"
Tyson Fury's Dad Gypsy John Fury told a young Tyson as a boy, 'never to go near boxing' but he went against his word and took up the family tradition of fighting of his own accord! It must just be in the blood! Tyson follows a long line of Fury fighters and relatives including his uncle 'King of the Gypsy's' Bartholomew (Bartley) Gorman.
John Fury revealed how he tried to ban Tyson from training at a local gym when he was younger and was ready to go and drag him out when he heard he was training to be a boxer.After being a professional boxer and a bare knuckle scrapper himself, Fury senior, 55, was "determined to keep his sons away" from the sport. Ahead of watching Tyson take on defending champion Wladimir Klitschko in their world heavyweight bout on Saturday.
Tyson's father said: "I wasn't having my sons treated the way I was by the sport of boxing but I didn't even know he was training until I got a phone call from Wythenshawe Amateur Boxing Club and the trainer Steve Egan told me, 'your lad is special, he has it all.
" Tyson's father believes it is his son's 'destiny' to beat Klitchsko on Saturday, adding, "There's never been anyone in the travelling community who's got this far, ever. It's his destiny, the world needs changing and he's the man to do it."
ANTHONY CROLLA: "I USED TO LOOK AFTER TYSON FURY"
WBA lightweight champion boxer Anthony Crolla speaking on BBC's Friday Sports Panel revealed how he looked after Tyson Fury when the pair were teenager amateurs boxing for England away in Germany. Crolla the team captain at the time says he was commandeered to stay with Fury in order to stop the heavyweight from play-fighting with another boxer.
Crolla recalls how Fury was the "class clown" and was always "singing" in the changing rooms. Fury has received huge attention for his eccentric antics in the build up to his heavyweight showdown with Wladimir Klitschko, from storming a press conference dressed as batman, to serenading the Ukrainian with a version of the Bette Midler classic Wind Beneath My Wings.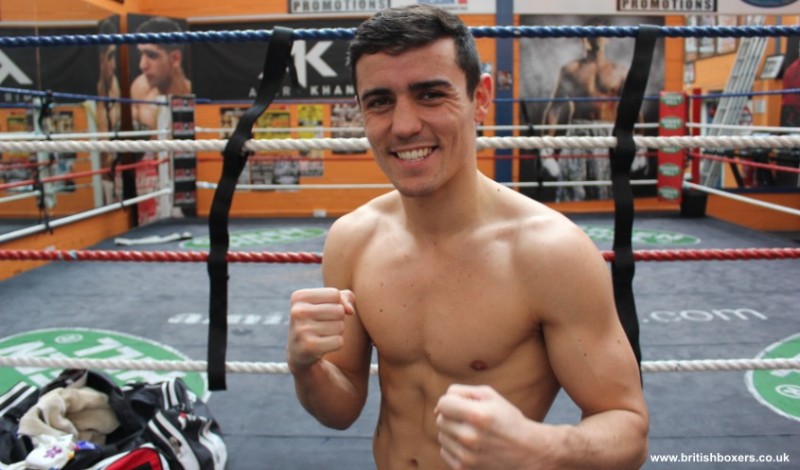 Anthony Crolla – WBA Lightweight Champion
You can hear the fight exclusively live on Saturday 28 November from 2130 GMT at bbc.co.uk/5live This clip is originally from the Friday Sports Panel on 27th November 2015.