[sam id="1″ codes="true"]
British Boxer of Year:

Tyson Fury

Young boxer of Year:

Callum Smith

British fight of Year:

Anthony Josua v Dillian Whyte

Comeback of the Year:

Liam Smith v John Thompson

Most Progress 2015:

Anthony Joshua

Trainer of the Year:

Joe Gallagher

KO of the Year:

Anthony Joshua on Dillian Whyte

Promoter of Year:

Frank Warren

Upset of year:

Sean Dodd v Gary Buckland

Event of Year:

Tyson Fury v Wladimir Klitschko

Pick for 2016:

Carl Frampton v Scott Quigg

Overseas Fighter of Year:

 Floyd Mayweather

Special Mention:

Kugan Cassius and James Helder at iFL TV

Young Prospect to start watching in 2016:

 Zelfa Barrett
British boxing signed off 2015 boasting an amazing 12 current world champions on it's resume. Boxers of the highest quality attain them positions and we celebrate being a consent major force on the world scene.
Current British World Champions
Tyson Fury

–

Heavyweight champion of the world

Kell Brook

–

Welterweight champion of the World

James DeGale

– Super-Middleweight champion of the World

Lee Selby

–

 

Featherweight champion of the World

Scott Quigg

 – Super-Bantamweight champion of the World

Carl Frampton –

Super-Bantamweight champion of the World

Jamie McDonnell 

– Bantamweight champion of the World

Liam Smith 

– Light-Middleweight champion of the World

Terry Flanagan 

– Lightweight champion of the World

Lee Haskins 

– Bantamweight champion of the World

Anthony Crolla 

– Lightweight champion of the World

Billy Joe Saunders – Middleweight champion of the World
The land who gave modern day boxing to the world, have continued to produce talented stars since the sports conception and continue to do so.
2016 promises to be even better with British boxers involved in some massive fights and plenty more scope to add to that 'Fantastic Dozen' – With array of un-tapped talent coming through at every level and weight class. British Boxing has many folds and the best is yet to come!
BEST OF 2015
British Boxer of Year:

Tyson Fury

He has achieved what so many before him have tried and failed to do. All the credit in the world must go to Fury and his team for a perfectly executed game plan against one of the most dominant champions of all time. "Also", his open and honest interviews provide no end of fun and he is by far the most entertaining man in the sport today.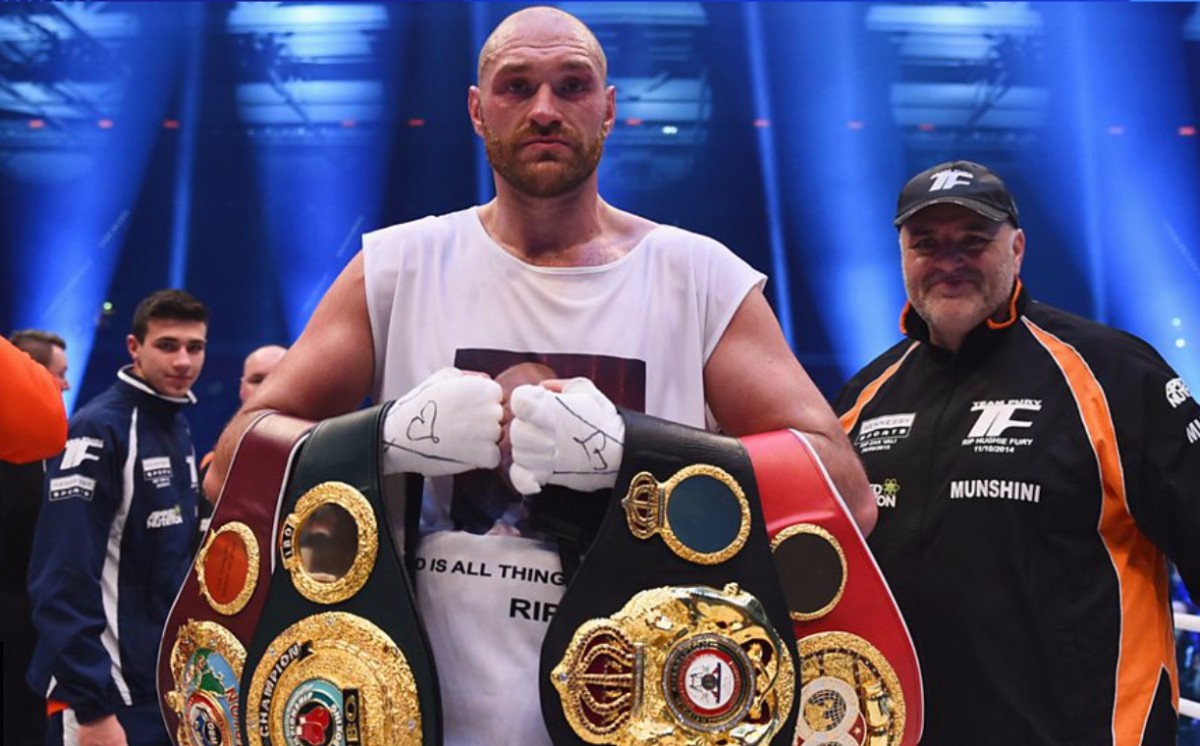 Young Boxer of Year:

Callum Smith

Despite being younger than the "young prospect of the year" Smith is widely accepted as one of Britain's next big things. Having dealt with Christopher Rebrasse in gritty fashion, his explosive 1st round victory against another unbeaten fighter in Rocky Fielding, cast away any doubts, including my own, about his credibility as a future world champion.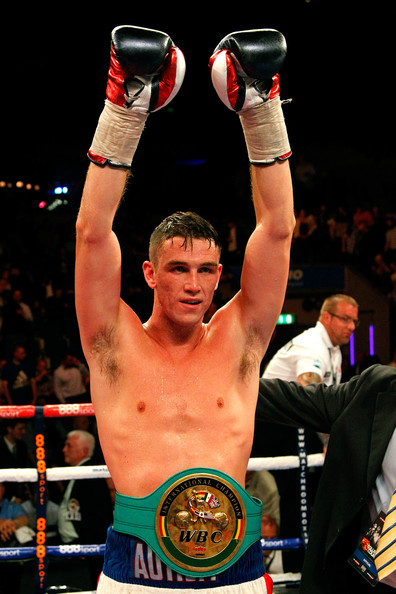 British Fight of Year:

Anthony Josua v Dillian Whyte

From the ring invasion to the knock-out blow, it was 7 rounds of exciting action and hopefully there will be a rematch somewhere down the line.
Comeback of the Year:

Liam Smith v John Thompson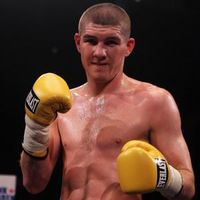 There hasn't been many memorable comebacks that I can recall this year involving British fighters but one big knock-out came in the form of Liam Smith. Despite being a couple of rounds down Beefy never actually looked like losing the fight and come the 6th he burst into action. The following round he detonated some huge shots on the gassing Thompson and secured his world title.
Most Progress 2015:

Anthony Joshua

AJ was in two 8 rounders at the start of the year, swept aside the experienced Kevin Johnson in a 10 rounder, then Gary Cornish in a 12 rounder. To top it all off, he had a huge domestic victory over Dillian Whyte. At the start of the year Joshua was a prospect on the domestic scene, now he is quite rightly a European contender and that, is precisely what progress is.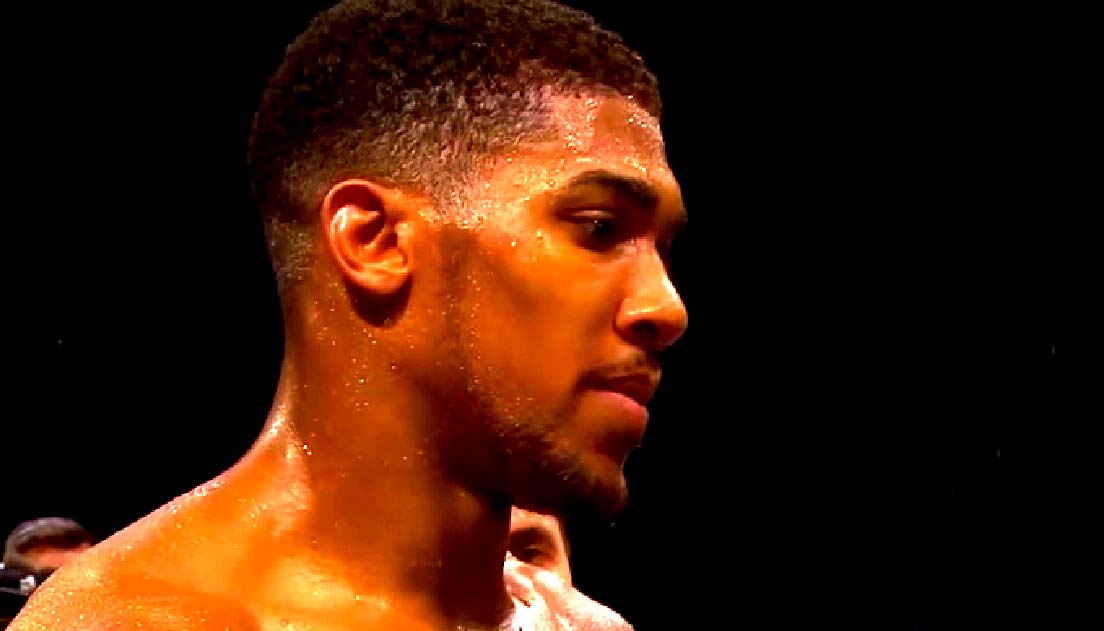 Trainer of the Year:

Joe Gallagher

His fighters speak for themselves; world champions Anthony Crolla and Scott Quigg. Not to mention his work with the Smith brothers; Stephen and Callum are on the verge of world titles and Liam has won one as well. Paul Smith also went 12 rounds in the rematch with Arthur Abraham and didn't embarrass himself against one of the world's pound for pound king's in Andre Ward too. Exceptional work from Gallagher and his fighters.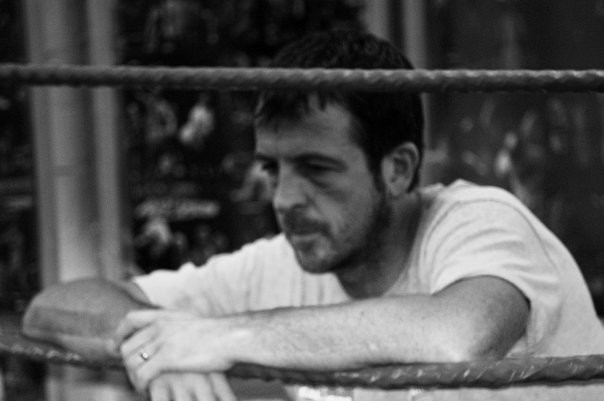 Special Mention: Although Gallagher's successive achievements take precedent, we must highlight the great work Peter Fury has put in, which finally and magnificently came to fruition when his nephew Tyson Fury defeated long reigning heavyweight champion Wladimir Klitschko in December to round off a great year for him and British boxing. Peter took a raw Tyson on a few years back and transformed him into a switch hitting technical fighter who's tactics to defeat the Ukrainian champion were perfectly planned by the trainer and administered to the letter by Tyson. There is plenty more to come from Peter Fury as a trainer.
KO of the Year:

Anthony Joshua on Dillian Whyte

All the internet jokes aside, you have to respect Whyte for going out on his shield, like so many other fighters wouldn't of done. Unfortunately for him, he was on the receiving end of a brutal knock-out blow almost sending him crashing out of the ring and that's what makes heavyweight boxing so exciting.
Promoter of Year:

Frank Warren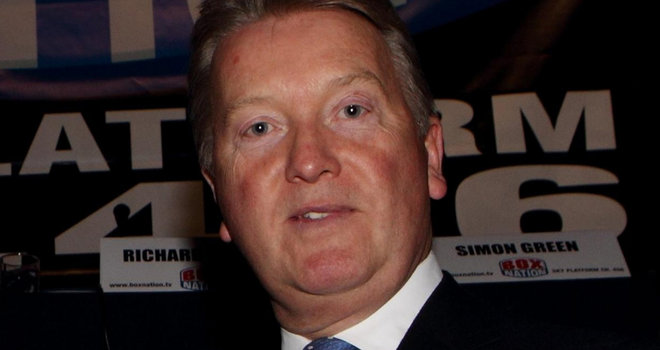 Frank Warren continues to stand the test of time, doesn't have the might of Sky anymore or the big names of Matchroom, nor do his nights look or sound as good, but he has better fights by far. And that is the main thing; competitive fights. Also, Warren's straight talking and willingness to make fights with Eddie Hearn, albeit with sealed purses, can only be good for fans. Although, his reluctance to put any of his world champions in risky fights, knowing a world title is a good draw on its own, is rather frustrating. Credit to him for keeping the BoxNation going, without it boxing fans would be less fortunate. Competing with Sky Sports isn't easy but BoxNation gives us a choice and is 100% boxing, long may it continue and be a success, although more fresh content is needed moving forward.
Special Mention – New promoter Pat Barrett, Black Flash Promotions recently burst onto the promotional scene without too much notice but had a busy first year with some great small hall shows, featuring some very talented unbeaten boxers. The shows turned into full night events with pre fight singers and dancers entertaining the ringside patrons who were treated to food with their tickets. With no TV to call on, Black Flash worked with BBTV to film and Live stream all the events free to fans. All in all Black Flash gave the people something different and gave us a taste of better things to come from them and their boxers in 2016. – Watch a Black Flash Show Here.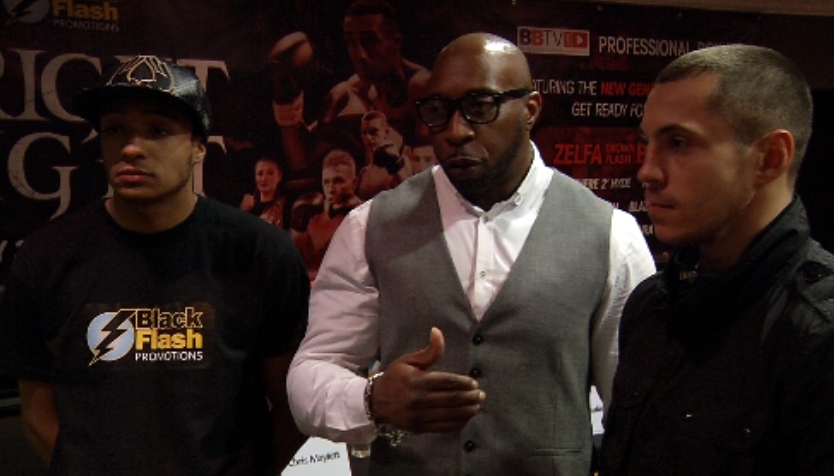 Upset of Year:

Sean Dodd v Gary Buckland

Through sheer will and determination more than talent and skill, Dodd was able to upset the odds against Buckland. It was no doubt thanks to the loud and loyal following he has gained over the years. And even if he is not a real Scouser (being from Birkenhead) it couldn't of happened to a nicer lad. Good luck to him in the future with the Scott Cardle rematch he deserves it.
Event of year:

Tyson Fury v Wladimir Klitschko

The chance to dethrone the unified heavyweight champion of the world is, and will forever be, the biggest draw in boxing.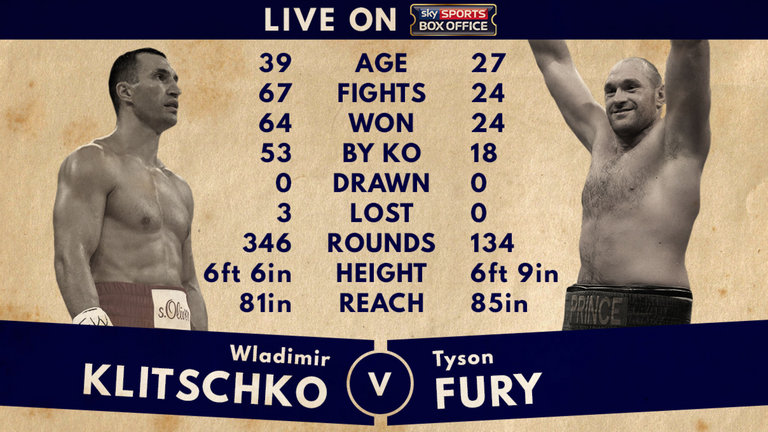 Pick for 2016:

Carl Frampton v Scott Quigg

Two fast, explosive punchers, in the prime of their careers, unifying two belts. What is not to love? After Frampton was recently knocked down twice by Alejandro Gonzalez Jr, and Quigg's impressive display against Kiko Martinez compared to Frampton's, my money is on the Englishman. They are both really good fighters, but the winner seems destined for greatness.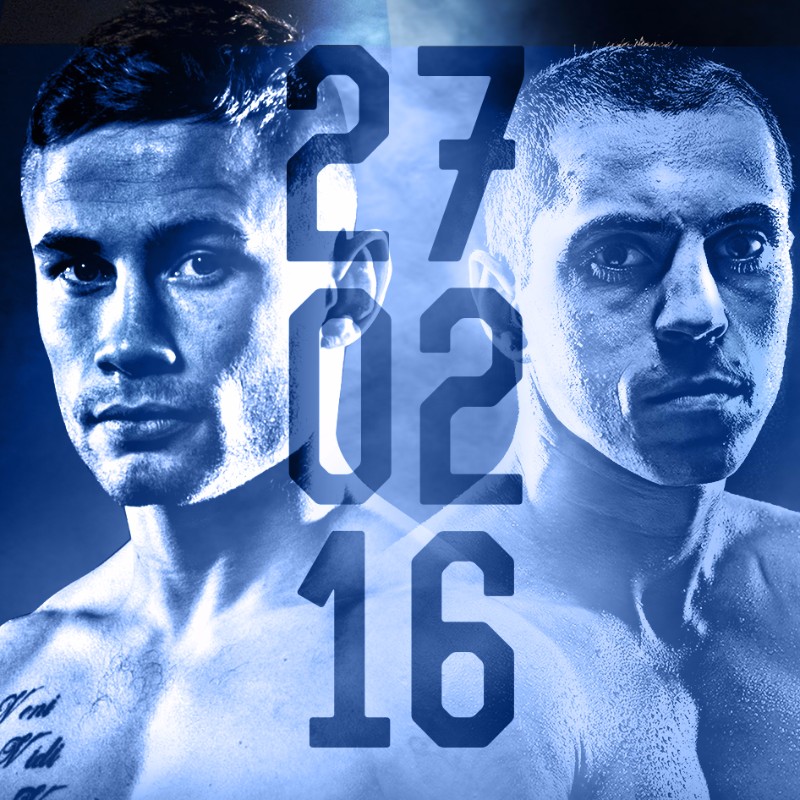 Overseas fighter of year:

 Floyd Mayweather

He retired in 2015 undefeated after 49 fights, 26KOs and that is impressive! Looking at who he beat and what he won in numerous weight classes deserves respect. Last year we saw him sail off into the sunset, but not before he finally faced and defeated his arch rival Manny Pacquiao. No1 vs No2 P4P, Mayweather made it look easy work and dominated, proving head and shoulders above his nearest realistic challenger of the age. It didn't turn out to be a classic fight and the very best Pacquiao didn't turn up, but Floyd took care of what was in front of him on the night and finally put any arguments to bed, who was the best? He goes out at the top and leaves a lasting legacy that will be hard to match.
Special mention:

Kugan Cassius and James Helder at iFL TV

There interviews they provide are an invaluable service to the boxing community, without which, the plethora of boxing websites and newspapers that use their material (and unscrupulously don't credit them) simply wouldn't have any content at all.

The insight they give boxing fans is superb; whether it is giving an unknown fighter a platform to voice their opinion, a tour around Tyson Fury's caravan or asking a promoter why they don't make certain fight, it is a much needed outlet for the sport and its success is no doubt down to the hard work, dedication and likeability of the lads who work there. Long may it continue.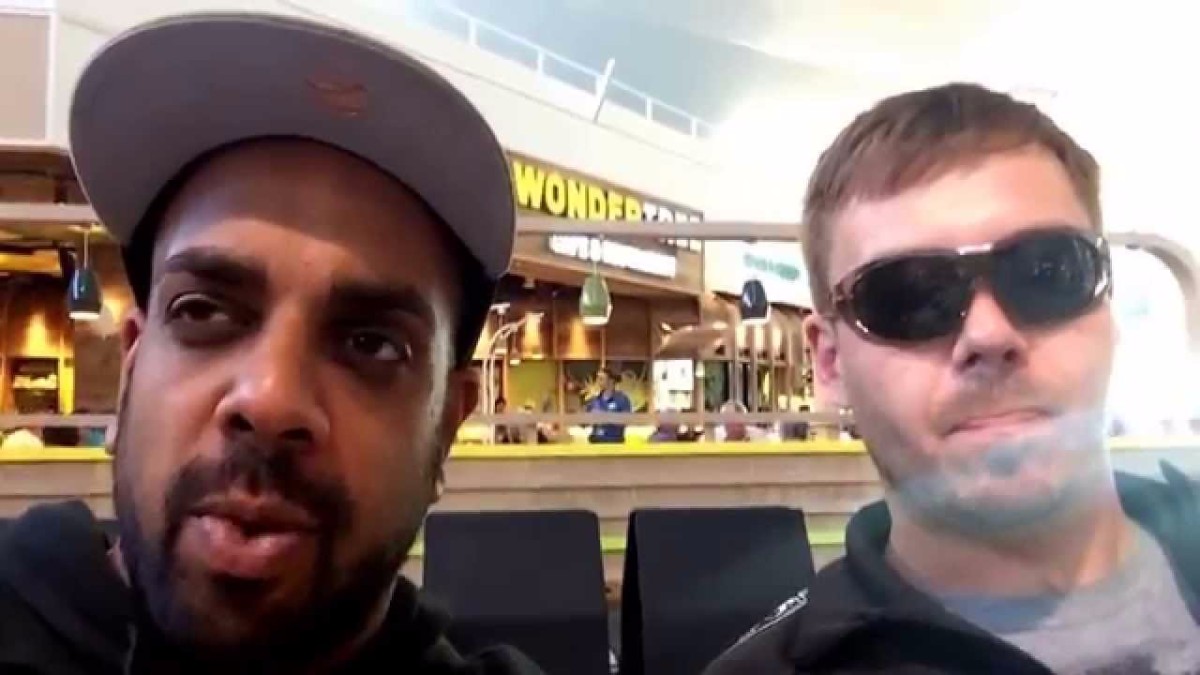 Young Prospect to start watching in 2016:

 Zelfa Barrett

Unbeaten in his first year as a pro, Barrett, (7-0, 2KOs) is a super talented super-featherweight prospect from Manchester and is the nephew of Pat Barrett. Known as the 'Brown Flash' he has bags of talent, determination and the genes to go all the way. His next fight is on 13th February in Liverpool and he will be out again on March 5th in Middleton and then again in May. 2016 will be a busy year as he makes his way up the British rankings and some good things are in the pipeline for this likeable young man. Barrett is without doubt a future champion and a name that will soon be well known, get on it NOW!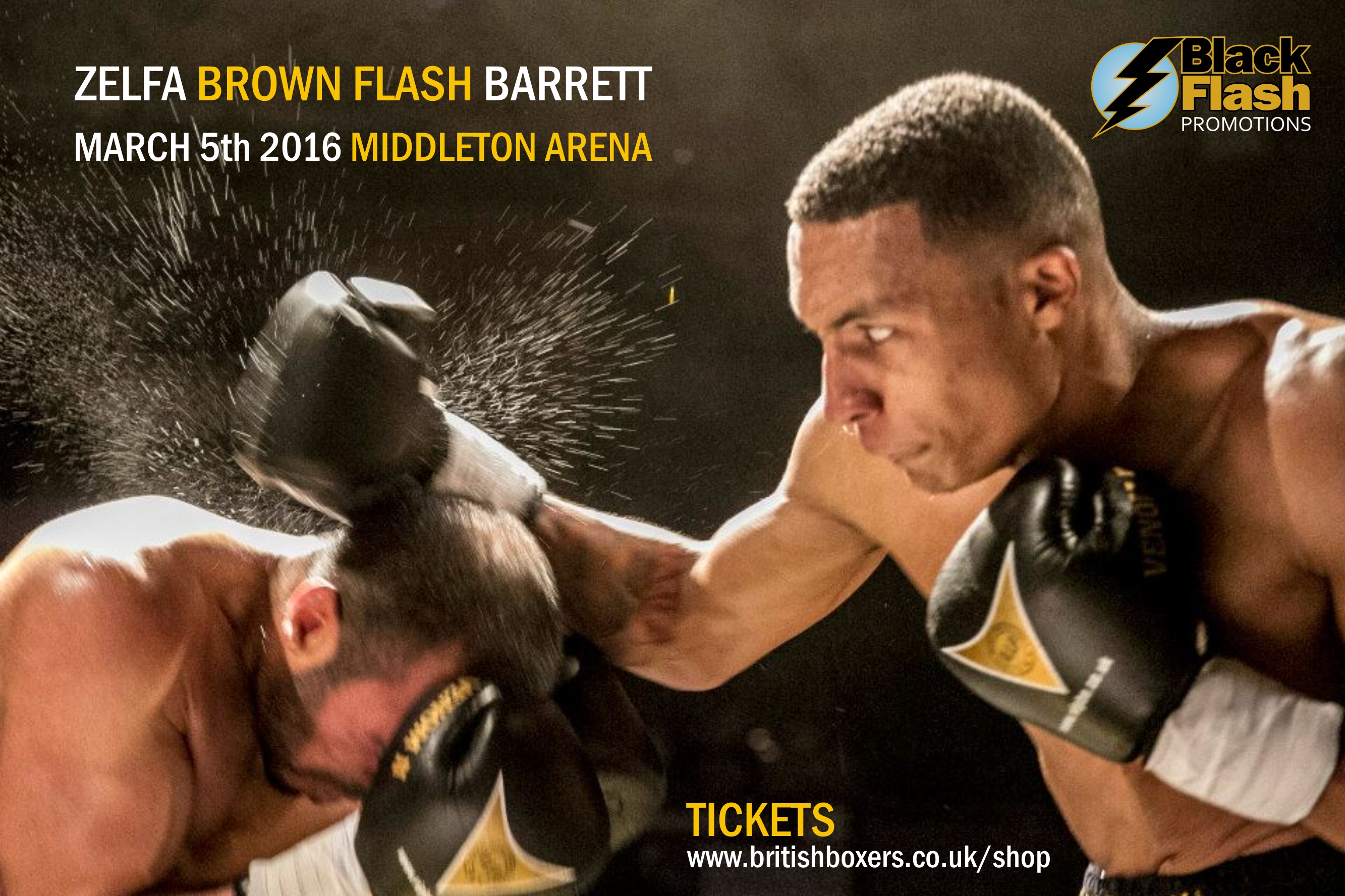 Special Mention – Kalid Yafai had a brilliant amateur record in the Olympics and just needs to be managed correctly in his next few fights to showcase his ability. Should he steer clear from injury and avoid any silly defeats against experienced opposition, he could go on to have a fine career. He has already won the British, Commonwealth and IBF international titles after 17 fights, 11KOs, and 2016 will hopefully be a year when he is stepped up in class and onto bigger fights, definitely a boxer with bags of talent who can go all the way.
2016 should again be a great year for British boxing, we cant wait for the action to begin!
Look out this week for the latest 2016 reviews and who and what to watch out for this year!
Article by BB staff / Lewis Calvert, with additional input by James Slater / Aidan Yasmin.