There has been a long trend in the UK of fighters adorning their favourite football club's colours and badges on shorts and gowns when they enter the ring. Many of today's boxers have sworn allegiance to one club or another, which in turn generates more ticket sales.
Who can forget Carl Froch insisting that he always wanted to fight at the City Ground Nottingham or Ricky Hatton fighting at the Etihad Stadium Manchester? More recently Billy Joe Saunders laid down a challenge to fight Gennady Golovkin or Chris Eubank Jr at the Emirates Stadium Arsenal. Even Liverpool Cruiserweight Tony Bellew had the Everton badge on his shorts in the new Rocky film, Creed.
The football fans love it and when their fighter has their next bout, the arenas are packed to the rafters with an atmosphere that is revered all around the world. It's a win-win situation for the boxers.
[sam id="1″ codes="true"]
However in the last few years, there has been footballers who have swapped their pampered lifestyle for the unforgiving and often brutal world of professional Boxing. Many of their colleagues and families would have been forgiven for thinking that their loved ones and friends must be mad to change careers, from a semi contact sport to a full contact one, where there are no team-mates to hide behind.
I feel honoured to write this article on three Professional Boxers who have all played for my team, Peterborough United. The small League One side based in rural Cambridgeshire. The Posh, as they are affectionately known around the country, have an excellent track record of blooding fresh young talent from the lower leagues and developing them into players that go onto play in the Championship or the Premiership.
It seems they can also produce quality boxers too.
1. Curtis Woodhouse
Age: 35
Peterborough United: 2003-2005
Position: Midfielder (Captain)
Appearances: 61
Goals: 11
Overall Games played: 347 –  Goals: 26
Boxing Record
Weight: Lightweight
Fights: 29
Wins: 22
Lost: 7
Drawn: 0
Curtis Woodhouse had a very successful career as a boxer winning the English lightweight title before going onto lift the coveted Lonsdale belt and be crowned British lightweight champion! and that is no mean feat!
Curtis boxed some of the country's best boxers, sharing the ring with the likes of Frankie Gavin, Derry Mathews, Darren Hamilton and Willie Limond. Curtis has now retired from boxing and has gone back into his first love and is a football manager at Hull United, he likes these tough jobs!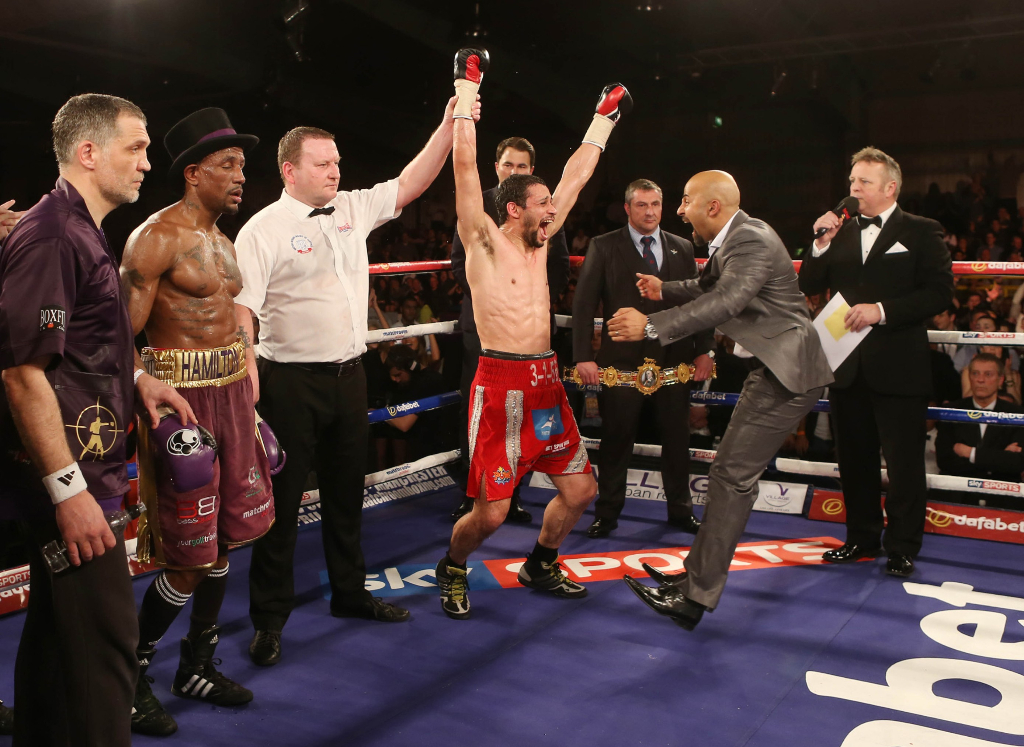 As a footballer Curtis played for teams including Sheffield United, Birmingham City and Hull City and was as fearsome a competitor on the pitch, as he became in the ring. He played for England's under 21's, but never really reached the heights in the game that his talents warranted.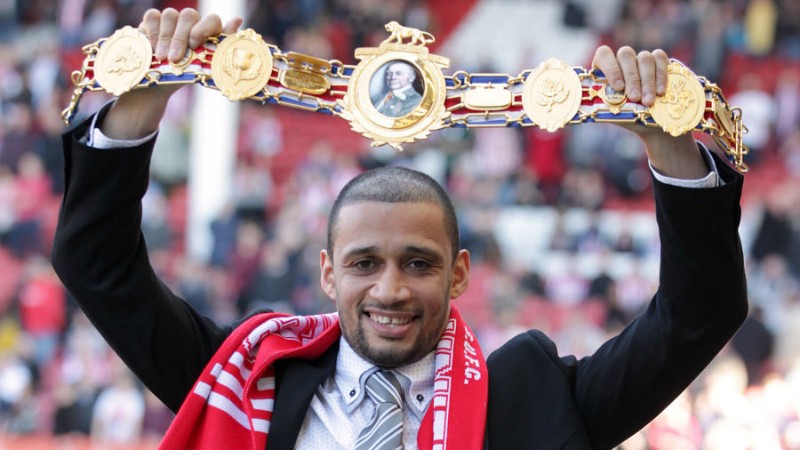 His sporting career achievement is and always will be, lifting the Gold British title belt above his head and keeping a promise he made to his father before he died, that he would become British champion. Top man this one! he is missed in boxing, he retired in 2014.
2. Leon McKenzie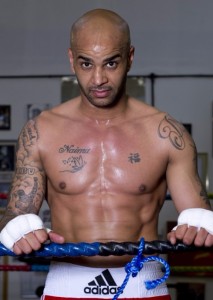 Age: 37
Peterborough United: 1998 (Loan) 2000-2003
Position: Striker
Appearances: 104
Goals: 54
Overall Games played: 393 –  Goals: 115
Boxing Record:
Weight: Super-Middleweight
Fights: 9
Wins: 8
Lost: 0
Drawn: 1
Leon McKenzie, son of former fighter Clinton McKenzie and nephew of British boxing legend Duke McKenzie has always had boxing in his blood. But before he embarked on his latest pugilistic career Leon was a very successful footballer.
He played a total of 393 games, scoring 115 goals, for teams including Crystal Palace, Fulham, Peterborough United, Peterborough United , Norwich City, Coventry City and Charlton Athletic. He retired from football in 2013 and became a pro boxer.  On Saturday night he won the English Super-Middleweight final eliminator on Saturday in 43 seconds on his TV debut. He has a bright future ahead of him.
3. Tommy Martin
Age: 21
Peterborough United academy.
Position: Goalkeeper
Overall Games played:
Boxing Record:
Weight: Super-Lightweight
Fights: 14
Won: 13
Lost: 1
Tommy Martin was on the books of League One side Peterborough and Fulham, but turned down a goalkeeping scholarship to become a boxer. He says he preferred punching people more than punching balls about muddy pitches and he has proved to be very good at doing it.
He is one of the UK's rising boxing stars. In his 14 fight career-to-date, he became the youngest English champion and then claimed the WBA Continental super lightweight belt.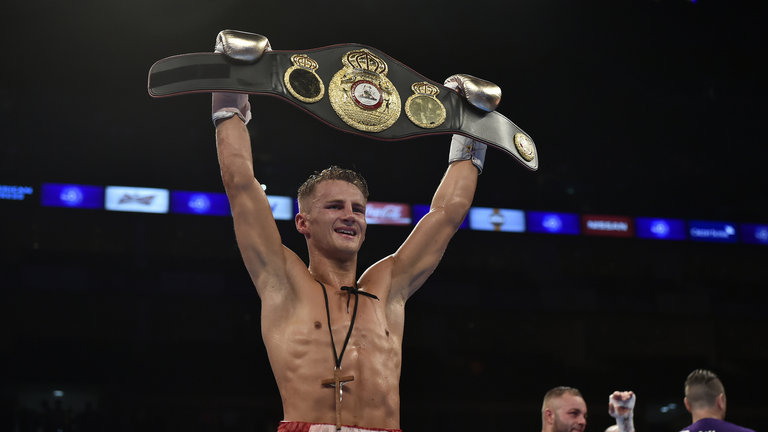 Although last Saturday Tommy lost his unbeaten record to close friend, John Wayne Hibbert when challenging for the Commonwealth title. Tommy is only interested in being involved in exciting fights and he always is. He is a genuinely talented, dedicated boxer who has come far and he will come again.
[sam id="1″ codes="true"]
So there you have my three pro footballers who became pro boxers, If you know of more, please leave a message below
Thanks for reading! Remember there is more British boxing news below.