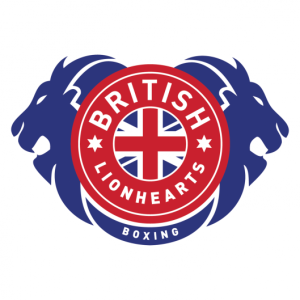 In a few months all eyes will turn to the Rio Olympics. Many boxing fans and casual fans will tune into see who is going to be the UK's next superstar.
The London 2012 Olympics was a benchmark for future Team GB fighters with Nicola Adams and Antony Joshua leading the way and many will expect there to be more medals this time around.
Although boxing is an individual pursuit, success in the Olympics is very much seen as a team effort with a huge amount of pressure placed upon our athletes to bring home medals.
There was a huge question mark about how we can not only encapsulate team spirit but also keep the fighters competitive.
In 2013 Great Britain entered into the World Boxing Series with a team called the British Lionhearts, and in their maiden season, reached the quarter finals against the Mexican Guerreros.
The British Lionhearts is a little bit different from your average amateur boxing team, working along the lines of the Barbarians rugby union side where some of the players are invited to compete in the team from other countries. In a nutshell, Team GB fighters make up the backbone of the team, a small percentage are from other countries, and the rest is made up of novice pros, with less than 15 bouts.
It is this mix of experience that allows the boxers to gain crucial competitive experience whilst being paid, although it is classed as amateur boxing.
2014 did not see the Lionhearts compete as they did not have a home arena but in 2015 the CopperBox Arena in London gave the team a permanent base. The team have home and away fixtures in which there are four groups.
The teams are;
Group A
Turkiye Conquerors
China Dragons
Domadores (Cuban)
Ukraine Otamans
Group B
British Lionhearts
Mexico Guerreros
Morroccan Atlas Lions
USA Knockouts
Group C
Argentina Condors
Caciques of Venezuela
Poland Hussars
Russian Boxing Team
Group D
Astana Arlans
Azerbaijan Baku Fires
Puerto Rico Hurricanes
Uzbek Tigers
At the present time, the British Lionhearts sit joint top of group B with the Mexican Guerreros. The format presents very stiff competition for the fighters with some of the strongest boxing nations on earth vying for the title of the best amateur boxing team.
The Lionhearts are made up of a team of 30 boxers, with Team GB Super-Heavyweight Joe Joyce, the recent European gold medallist, being the team captain and Rob McCracken as head coach and performance director.
If you want to see some top class action whilst the pros are negotiating career-defining fights, then the British Lionhearts maybe just the tonic.
MORE INFO;