MCDONNELL DOMINATES VARGAS IN WBA DEFENCE
Doncaster man targets unification bouts after stoppage win
Jamie McDonnell dominated Fernando Vargas with a ninth round stoppage win in the fourth defence of his WBA World Bantamweight title at The O2 in London.
McDonnell patiently picked the tough Mexican apart as the late replacement provided stubborn resistance in the first half of the fight, but the Doncaster man was faultless and put his foot down in the second half of the fight to force the stoppage after landing heavy headshots in the ninth session.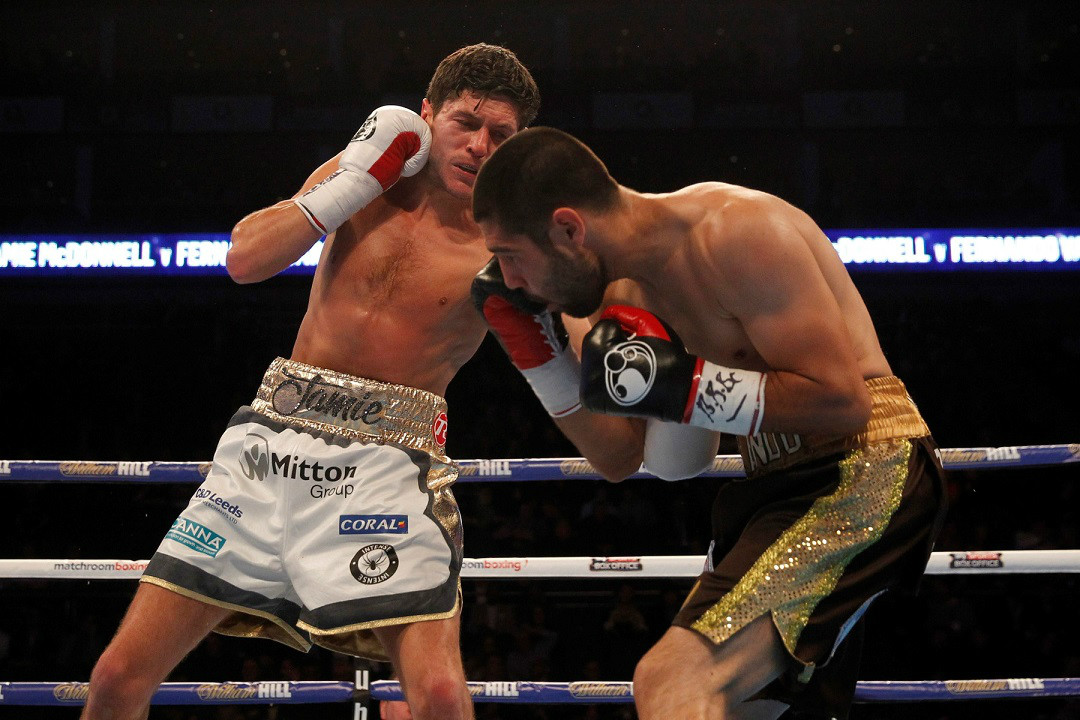 [sam id="1″ codes="true"]
McDonnell believes he should now add to his WBA strap and is hunting a unification showdown with his fellow champions at 118lbs.
"The kid came it at the last minute and we knew he was going to be tough for the first half of the fight," said McDonnell. "The game plan was to break him down, work him down and take him out of there after six.
"It felt so easy in there but it was very frustrating when I started chasing him around and not cutting him down, but when I pinged him and let the shots go you could see he couldn't take the shots and the power, and he folded.
"I have been on the road and proved I am the best in the Bantamweight division; I beat the WBO champion and should have the IBF, WBA and WBO World titles. I have defended the WBA belt four times, I am the best in the Bantamweights – forget Lee Haskins, Shinsuke Yamanaka, your Juan Carlos Payano; I said to Eddie line those fights up and I will go and take the titles, as long as I am fighting I am happy.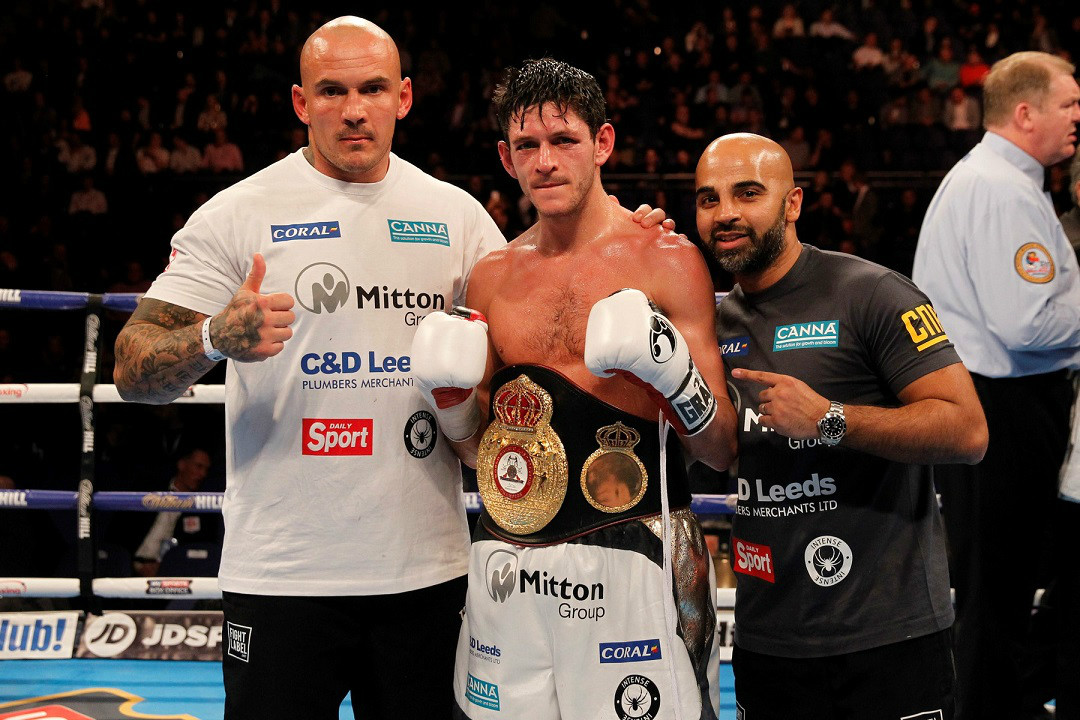 "The plan was to move up after the first Tomoki Kameda fight but I can still make Bantamweight and as long as there are fights there I can still make Bantamweight, I don't mind moving up to fight the likes of Scott Quigg or Carl Frampton, I believe if I move up I would beat them, but at the minute I am clearing up at Bantamweight."
Hearn added: "He will fight anyone. There is talk of the Scott Quigg fight at Super Bantamweight. I think that is a good fight, Scott wants it, Jamie fancies that. He has been superb, an unsung hero of British boxing and he is really starting to get the respect he deserves.
"He is a two-time Bantamweight champion. Dave Coldwell has done a brilliant job with him and I thought he went through the gears excellently there. I believe he is the best Bantamweight in the World. Payano for the Super belt could be next, Lee Haskins is out there with a World title and Stuart Hall is in a final eliminator for Lee's belt. Jamie is getting better and better with every fight."
[sam id="1″ codes="true"]
JAMIE McDONNELL WANTS PAYANO, HASKINS OR QUIGG! – RETAINS WBA CROWN WITH ROUND 9 TKO WIN OVER VARGAS
[sam id="1″ codes="true"]
McDONNELL vs VARGAS