Cefn Fforest's former WBO world light-heavyweight title holder Nathan Cleverly (29-3, 15 KOs) is aiming to reign again in the division, when he takes on German Juergen Braehmer (48-2, 35 KOs) for his WBA World light-heavyweight title fight on October 1st at the Jahnsportforum in Neubrandenburg, Germany.
[sam id="1″ codes="true"]
Both boxers came face-to-face today at a press conference in Hamburg ahead of their showdown. The fighters appeared in a confident mood as they discussed their upcoming world title tussle, and having twice come close to sharing a ring, both champion and challenger are eager to prove who is the better man.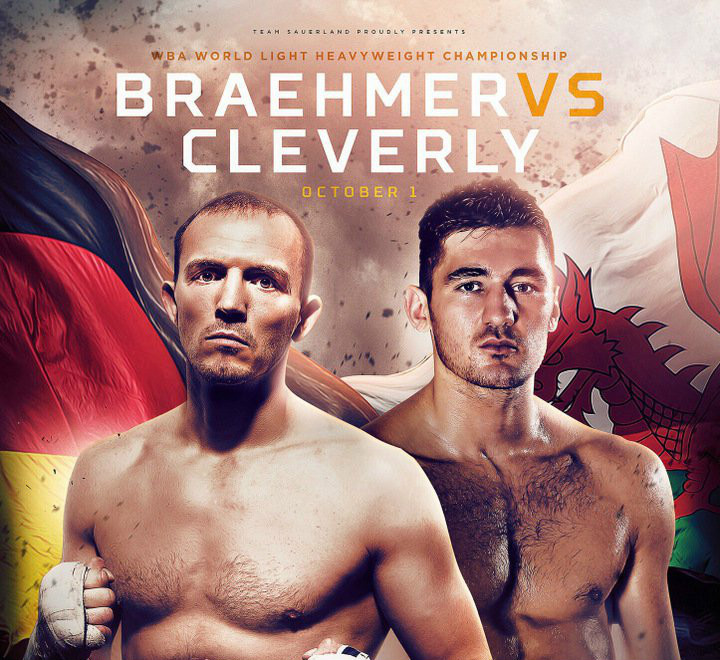 Press Quotes:
Juergen Braehmer: "I'm very happy this fight is finally happening. Nathan Cleverly is a great boxer. He has an offensive style and a high work-rate, which I'm sure will make for an entertaining night for the fans in Neubrandenburg. Of course, every fight is a challenge, but I believe Natcleverlyhan will provide me with one of the biggest challenges of my career. However, together with my coach Conny Mittermeier, I will leave no stone unturned, and on October 1, my hand will be raised and the belt will remain around my waist."
Nathan Cleverly: "This fight is my destiny. Juergen has been fantastic for German boxing, but it's time for a young lion to come and rip that title from him. He's 37 years old and hopefully this fight will mark the end of his career."
WATCH FULL PRESS CONFERENCE VIDEO ABOVE.
Juergen Braehmer and Nathan Cleverly Go Head to Head in Germany
[sam id="1″ codes="true"]