Once again Black Flash Promotions put on a humdinger of a small hall show, this time it was Liverpool that was the recipient of such an event. The atmosphere was five star and the sportsmanship of the men and ladies, and I mention ladies, was 100%.
Not a boo was heard, visiting boxers received cheers when introduced and ovations at the end of the bouts. Not only do 'Black Flash Promotions' bring value for money shows but they also seem to have a nucleus of great sporting clients.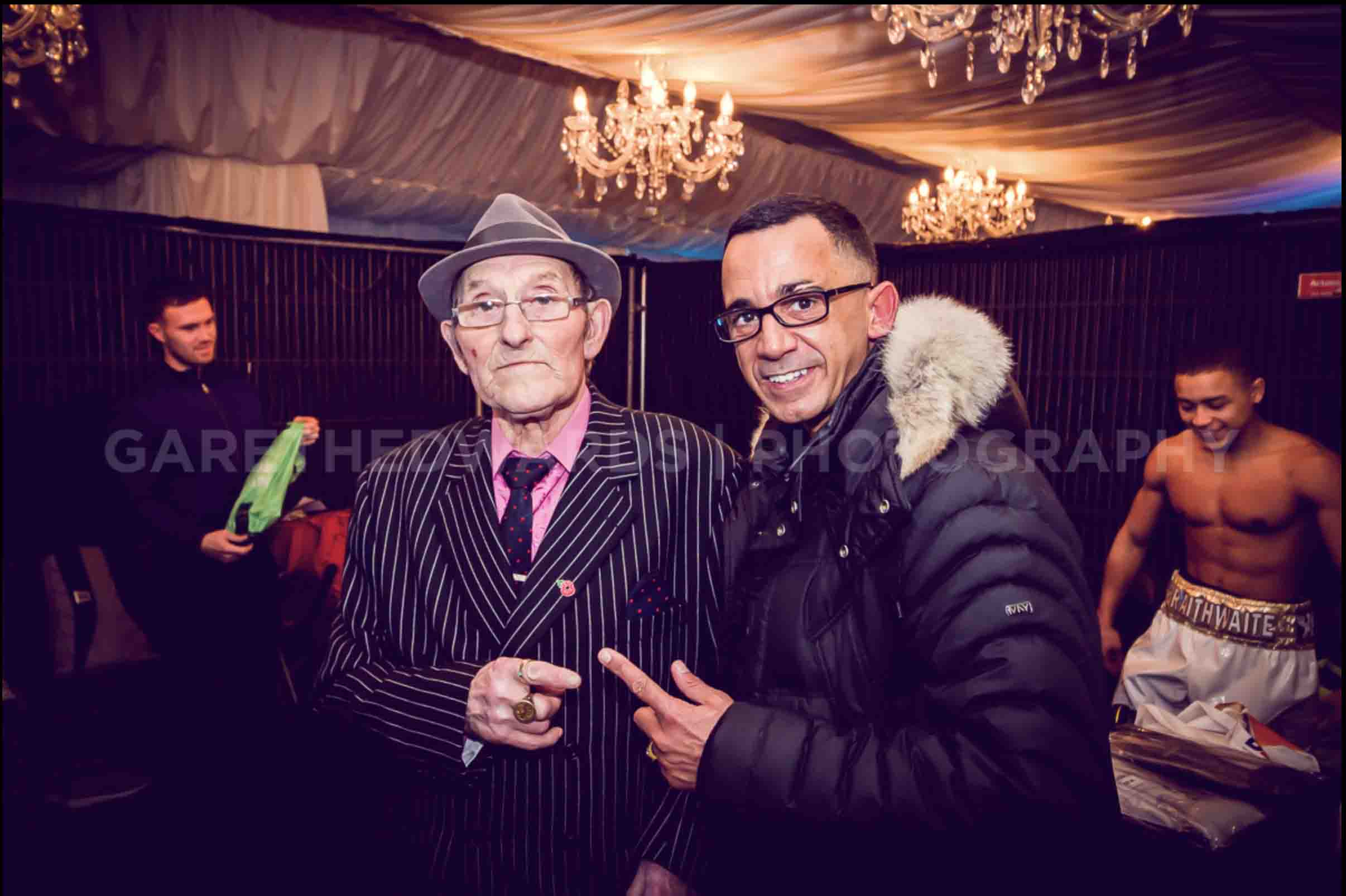 Making his debut, Liverpool's young Steve Floyd (1-0) boxed experienced veteran Ibrar Iryaz (4-110-4, 2KOs) over 4 rounds. Steve Floyd has a good future and looks a really polished boxer who works everything off a wonderful left jab. This boy is really well schooled and is not afraid to work inside, fair play to Ibrar he made Steve work for everything and did his best to frustrate the Liverpudlian, the veteran's defence was solid and Floyd won by scores of 40 – 36.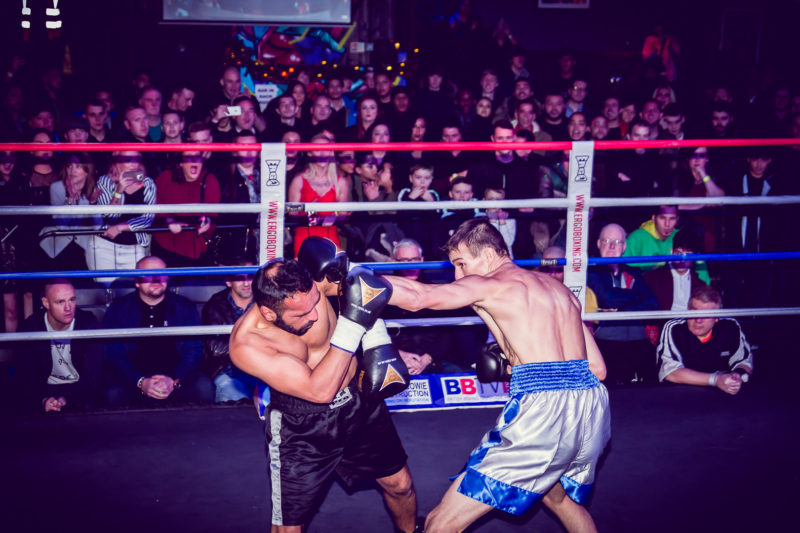 Next up were two unbeaten boys; Sean Ben Mulligan (5-1, 1KO) and Mitcham's Jumanne Camero (3-0, 1KO) This bout ended with a first round technical count out in Camero's favour. Camero went straight at Mulligan and landed a series of blows, Mulligan covered up but Camero landed a hook to the body and then rained punches to the head that forced Mulligan to take a count. When ordered to box on Jermaine steamed in and Mulligan went down forcing the referee to stop the contest. Mulligan was caught cold and will learn from this.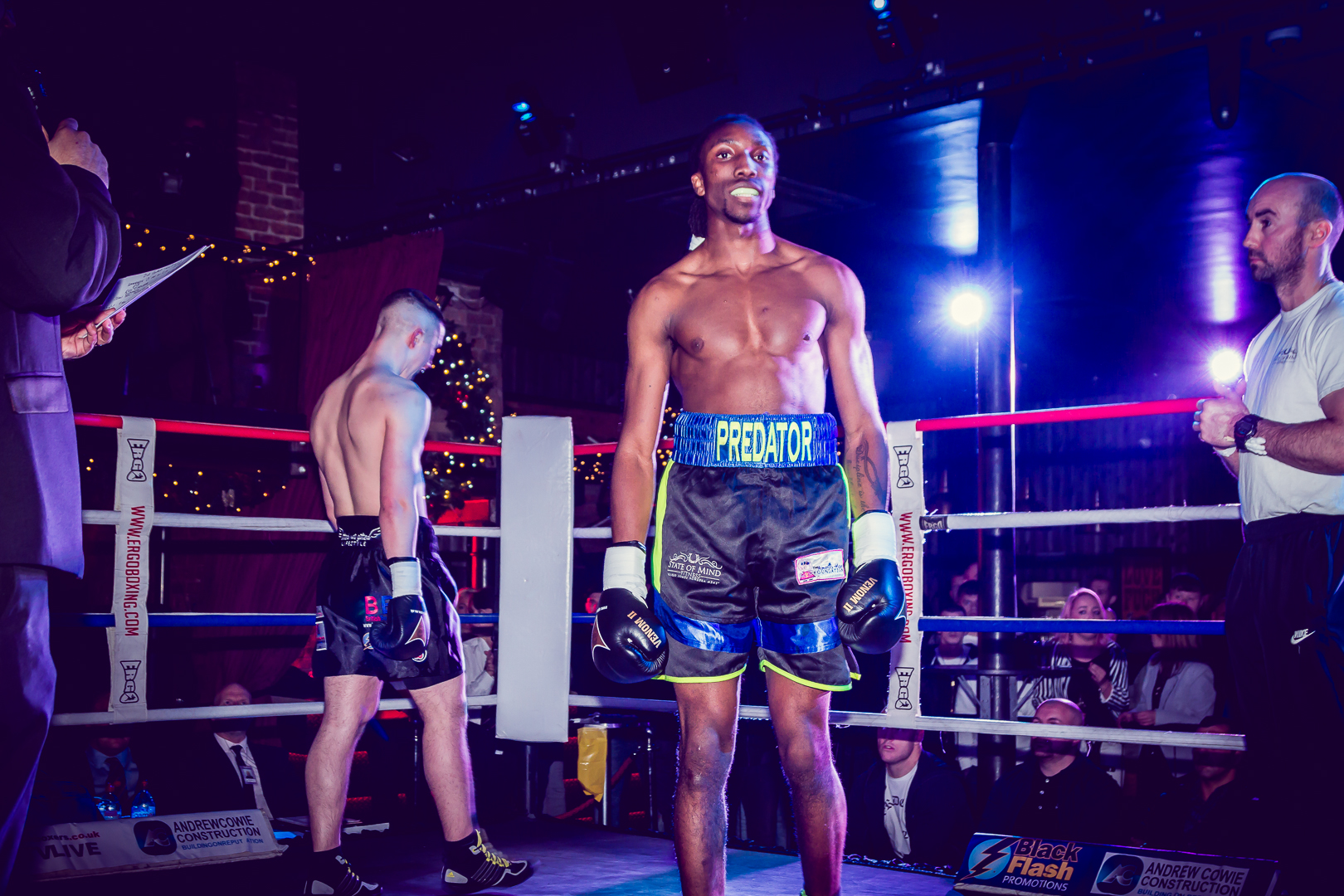 The next bout was a revelation. I saw Alan Rudkins' pro debut, Neil McAteer and Les McAteer's debut, however Marcel Braithwaite (1-0) surpassed them all. I feel this boy can go as far as he wants to go in his chosen profession as long as he keeps his head out of the clouds and his feet on the floor. Some of the moves this boy has can't be taught, they are like poetry in motion. One of the most naturally talented boys I have seen from Liverpool since John Conteh, Danny 'Boy' Peters and Nigel Wenton, Braithwaite sits well in that company.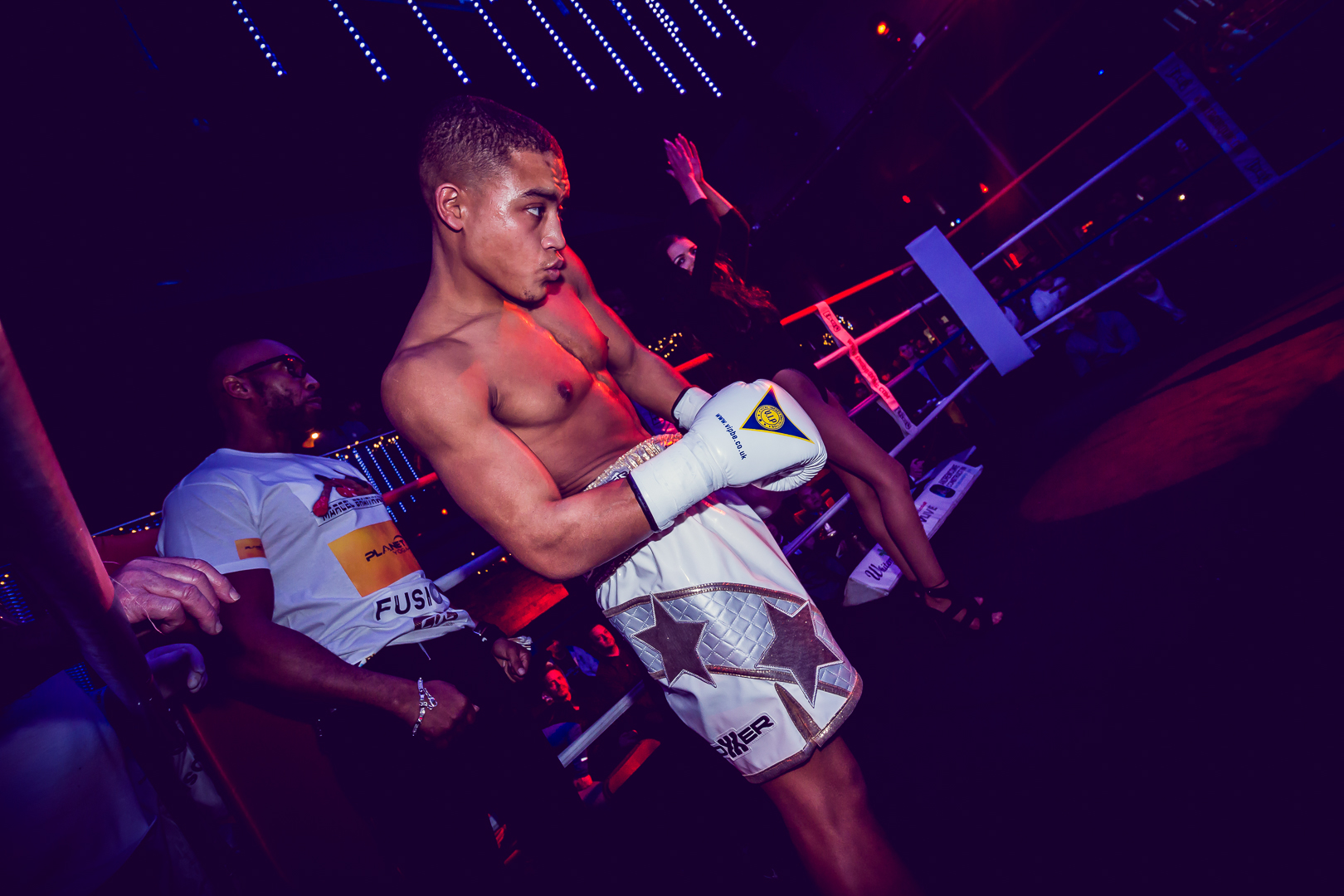 His opponent, Sheffield's Anwar Alfadli (2-61-5) had no answer to Marcel's box of tricks, however he stuck to his task and deserved the ovation he received from the wonderful sporting crowd. I was spellbound by the gloved artistry of Braithwaite, he seems to glide around the ring, his repertoire of punches is tremendous. His moves can wrong foot opponents, what a talent!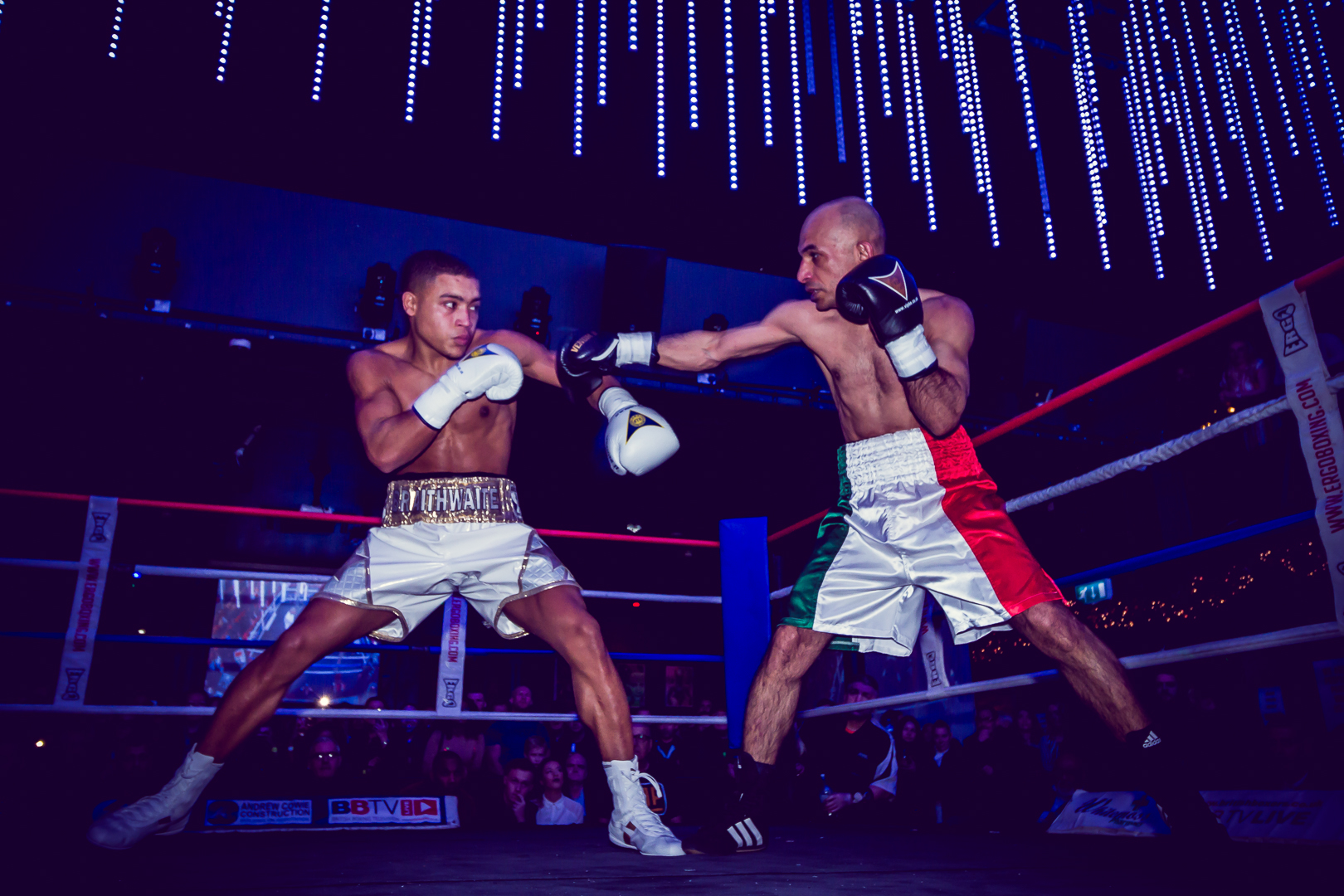 The final bout saw Oldham's Mark Heffron (13-0, 11KOs) score a stoppage when the referee waved it off when Mark's opponent, Nicaragua's Micheal Mora (11-15, 4KOs) went down heavily for the second time in round 4.
Heffron is an exceptional talent in the super middle division. This boy has the punch in either hand to make the ref's scorecard redundant. However Mark has sharp, smooth boxing skills, a sound defence, good footwork and sound lateral movement. This boy can be a force to be reckoned with in the super middle division.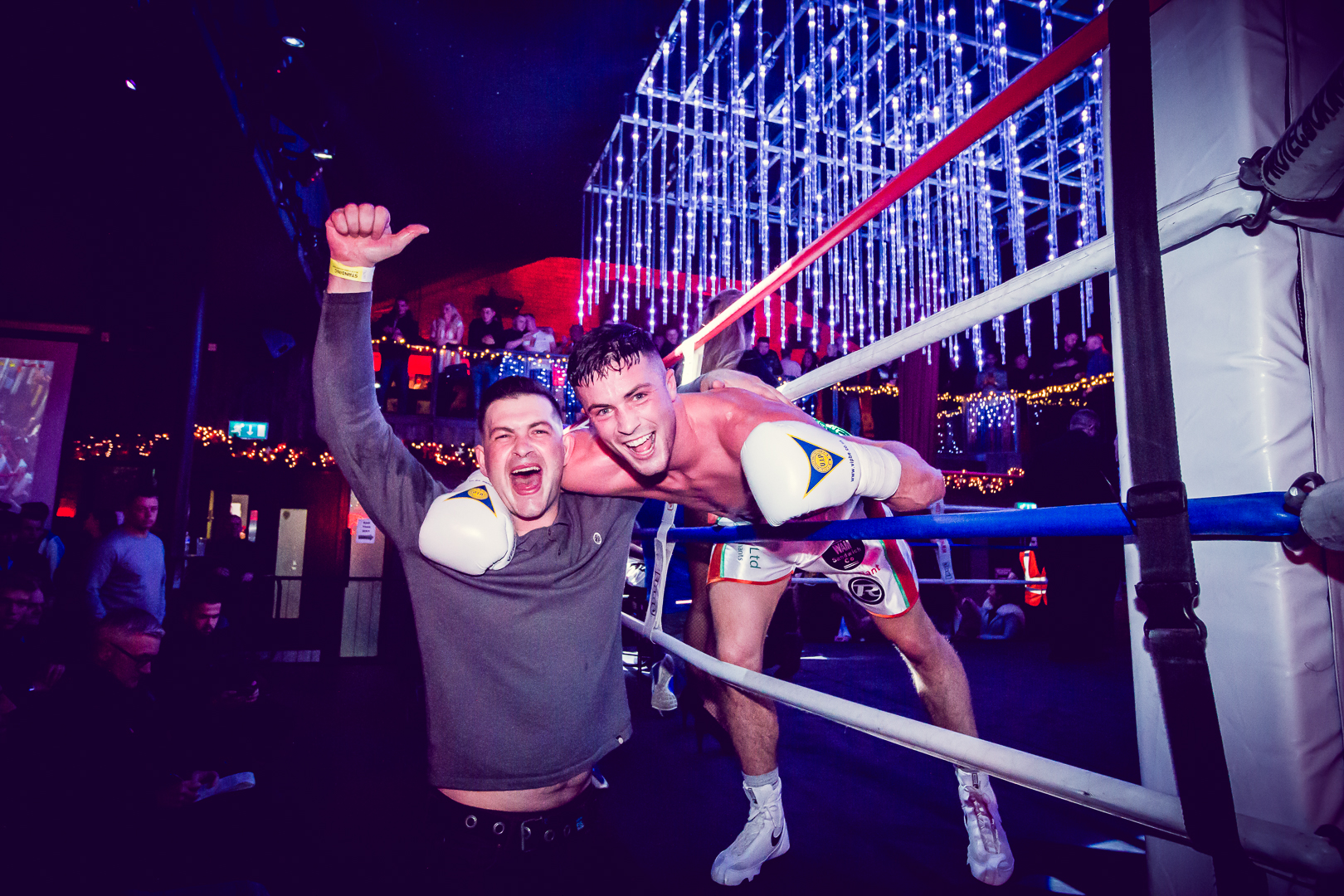 Mora put up game resistance and gave his all, however he was in with a boy who seems destined for the top.
And so ended a wonderful evenings' entertainment. It was great to see my old friend George Schofield working the corner, what a trainer and second George is. Also I was privileged to meet that wonderful boxer Junior Witter who many think had a raw deal in his career.
My thanks to Pat Barrett, Chris Maylett and all at Black Flash Promotions for a memorable night.
Good l.uck, God bless,
Tommy Dix.
More pics from Fusion Fight Night – By Gareth Edwards