FURY PREPARES FOR SEXTON CLASH WITH BOLTON WANDERERS
Hughie Fury kicked his training up a gear as he heads towards his showdown with British Champion Sam Sexton when he trained with the Bolton Wanderers FC squad today.
Fury challenges Sexton for his prized Lonsdale belt on Saturday 12th May at the Macron Stadium, Premier Suite, exclusively live on Channel 5, and in preparation for the big night, he joined first team players Will Buckley, Zach Clough, Andrew Taylor and Craig Noone at their Lostock training ground.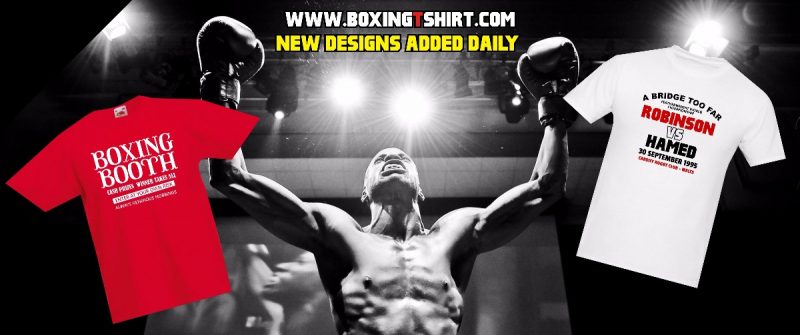 The 23-year-old was put through his paces alongside the players – who are hot off a 1-0 win over Aston Villa at the weekend – under coach Kristian Aldred as he worked on speed and footwork drills.
It was then Fury's turn to take the players on the hand pads and he put each player through a simple but effective exercise of punching up to ten and back down which got the players' blood pumping.
He said, "I'm always looking for ways to improve or make my training different and interesting and when Bolton Wanderers offered some training with the team I said yes straightaway,"
"It's great to get my legs going and I love to use my footwork in the ring so learning the new training drill today could improve my movement in the ring,"
"Boxing training is great for all round fitness and I'm sure the guys will benefit from a bit of extra hand pad training in their daily regime,"
"My training for Sexton will really kick in now. I've been working hard for the last few weeks' already and it's ready to move up a gear now."
"I'm know Sexton is training hard down in Norwich and wants to keep hold of his British title so he'll not let it go without a fight, but I'm taking that belt and moving forward.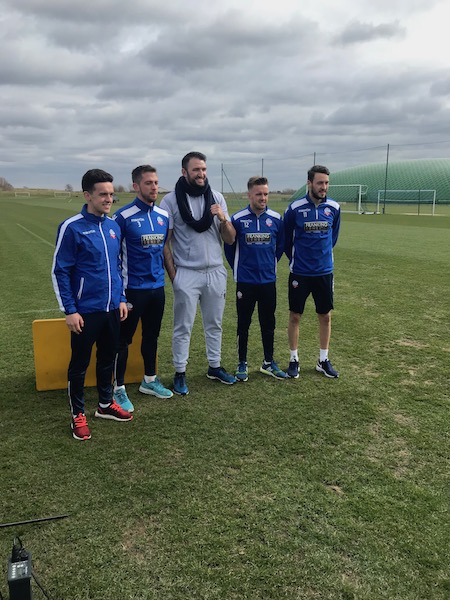 Winger Noone added, "It's been really enjoyable to meet Hughie today and put him through his paces a little bit. I'm a big boxing fan and I think it's a great thing for Bolton Wanderers and Bolton Whites Hotel to be hosting such an exciting fight.
"It was fun to test our boxing abilities too and you can see just how much hard work Hughie puts into his preparation for his fights.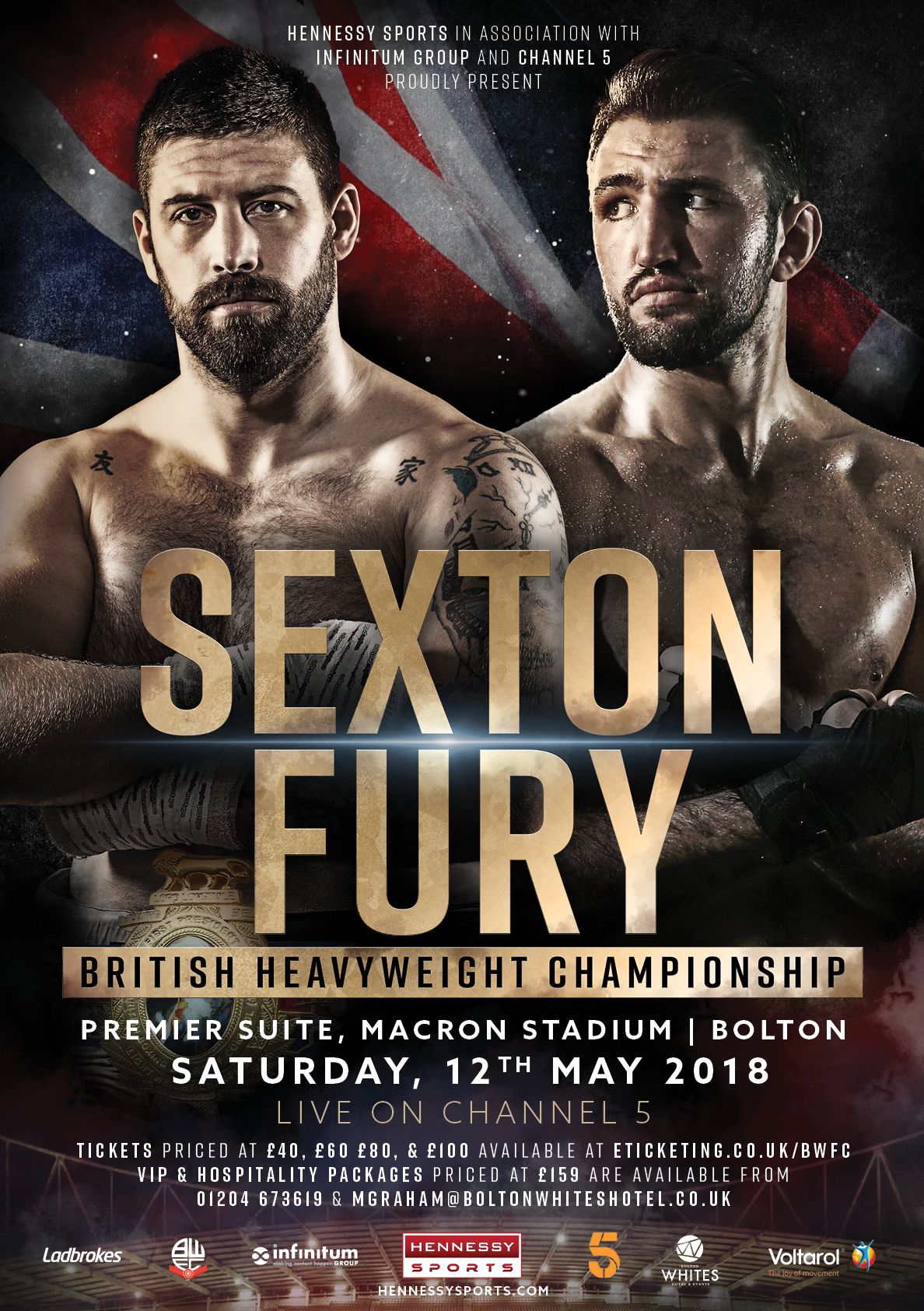 "We'll all be right behind him come May though when he takes on Sam Sexton and wish him the best of luck!"
To download some video from today please CLICK HERE (available for seven days).
Tickets for Sexton V Fury are priced at £40, £60 and £80 are available from https://www.eticketing.co.uk/bwfc VIP and Hospitality packages priced at £159 are available from 01204 673 619 and [email protected]