Anthony Joshua (22-0, 21KOs) successfully defended his world heavyweight IBF, IBO, WBA and WBO titles in front of thousands of fans at Wembley Arena on Saturday night, despite suffering from flu and hand injuries in the build-up to his KO win over WBA mandatory challenger Alexander Povotkin (34-2, 24 KOs).
Watching the fight from the States and seeing the 80,000 plus people in attendance at the National Stadium and the atmosphere created in the build up and during Anthony Joshua -Povetkin main event was nothing short of special, and I do not know of any fight fans who get behind their fighters like the British do, it is extraordinary and very humbling as a fight fan to see this coming together. Anthony Joshua's fan base in the states is also growing and I can tell you, other than staunch Wilder fans, he is very well reveared and popular.
The 28-year-old Londoner became the first man to knock out former world title challenger Povotkin in the Russian veteran's 36-fight career. Joshua's promoter Eddie Hearn afterwards revealed some of the setbacks AJ had in the prior to the fight, but he was able to overcome them to finish the fight in the 7th round and he is now the biggest draw in world boxing, his next fight looks set to be an absolute blockbuster, but who will that be?
After the fight, Joshua was asked to name his preferred opponent for a showdown in spring 2019 and he was unequivocal in calling out WBA title holder Deontay Wilder. The American holds the only heavyweight belt that Joshua has not seized, and a meeting between those two current kings of the division, but first Wilder must get past Tyson Fury, not a foregone conclusion! Joshua's colourful compatriot stole a march on him by tying up a deal to fight Wilder on December 1st in Las Vegas, and the American is by no means a certainty to win.
Former world champion Fury remains unbeaten is his career, just like Joshua and Wilder, but he had to give up his belts during time away from the ring dominated by controversy and his battle with depression. Yet Fury is now back with a vengeance and determined to re-claim the belts that he surrendered without ever defending. Check out a Bookmaker review and find the best odds on the market and you will see that Wilder is the narrow favourite, but they are very close in the betting.
Fury is certainly the most colourful character in the heavyweight division, frequently bursting out into song, dressing up as Batman and remaining a bizarre and unpredictable character. He is also a huge box office draw, and a meeting between him and Joshua would still capture the imagination of the boxing public, even if Wilder was absent. As an American fight fan. I see the Brits are taking the world of boxing by storm and US fans just love to watch them and are intrigued by this new improved level of talent constantly being produced by the land that created the Noble Art in the first place.
Billy Joe Saunders is another extremely controversial character who is currently earning all manner of column inches on both sides of the Atlantic. A video has just emerged of him taunting a female drug addict and getting her to hit a passer by, and another has just shown him pretending to be a policeman and forcing a man to strip. It follows his son, Stevie, punching opponent Willie Monroe Jr in the nuts at the weigh in ahead of their bout last year. Not to mention him arguing with Deontay Wilder in Belfast and throwing a piece of chicken at the heavyweight champ in Nandos. He has earned a lot of negative publicity recently, but boxers have never been saints, it has helped make him a huge draw but recently landed him a £100,000 fine by the British Boxing Board of Control.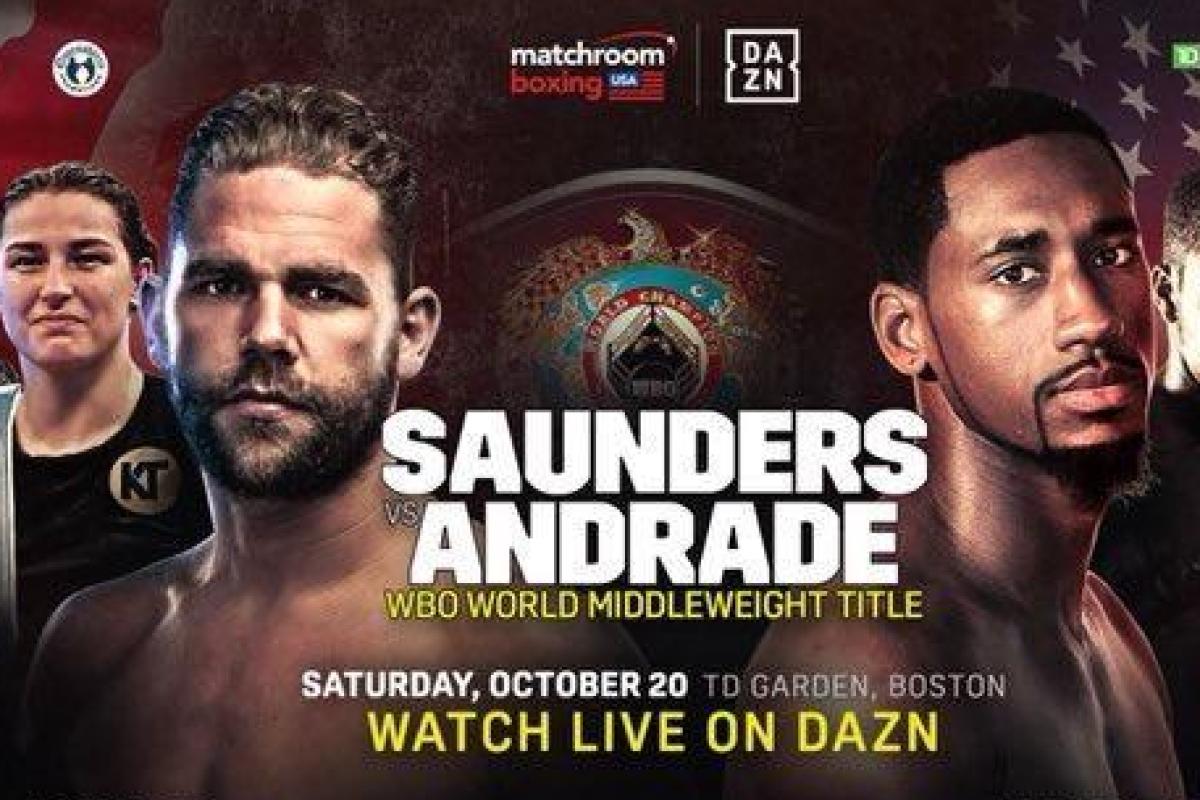 Saunders is set to defend his WBO Middleweight title against unbeaten American Demetrius Andrade in a tough defence, but a win in Boston on October 20th, could see him land a massive showdown with Canelo Alvarez after the Mexican secured victory over Gennady Golovkin in the fight of the year earlier this month. If that cannot be arranged, a fight with Golovkin might happen, and Saunders has plenty of exciting opportunities available to him if he can keep out of trouble and misconduct charges and overcome the dangerous Andrade.
There is also talk of Amir Khan taking on Kell Brook in another massive fight, so there is plenty going on in the UK for fight fans to look forward to in the months ahead and us boxing heads across the pond can't wait for these fights to materialise.
Boxing's centre of gravity has shifted eastward in recent years after the decades of American dominance in the sport and Britain is now arguably the major hub for boxing. Being the heavyweight champion of the world and from the isles that are leading the way, Joshua is the undoubted king of boxing and blessed with the talent, power, charisma and wow factor he has reignited a heavyweight division that had previously become tired. Whoever he fights next, be it Wilder, Fury or even a rumoured rematch with Dillian White, he will be the star of the show and it would be unsurprising to see him go on and dominate the division for another decade or more.
There are some other great fights lined up coming from the UK, In particular Josh Warrington versus Carl Frampton is a real mouth watering prospect and we can't wait! British boxing is booming!
LATEST BBTV VIDEOS