No matter what happens next we would like to tell Derek: "NO ONE WILL EVER FORGET WHAT YOU DID HERE TODAY".
There are boxing shows and then there are EVENTS. What was witnessed yesterday night at the O2 Arena in London falls in the second category as an exhilarated and enthusiastic crowd was treated to a duel of rare and almost frightening intensity between heavyweight contenders Dillian Whyte (25-1, 18 KOs) and Derek Chisora (29-9, 21 KOs).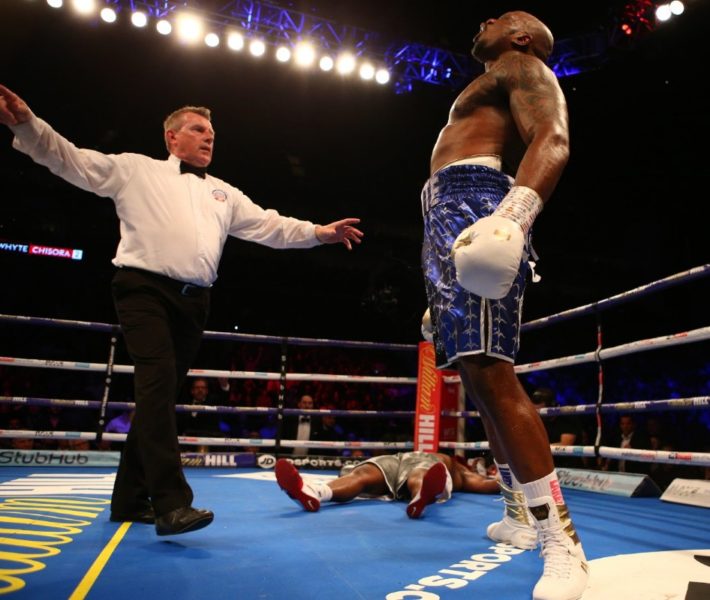 With no meaningful belts or even a guaranteed title shot on the line, these 2 warriors bore their soul in a fight that was not mandatory or necessary for either. It was a throwback to the 70s and 80s, when fighters still fought for pride to prove who the best was. This truly was the championship of each other for Whyte and Chisora and more analogies with the Ali-Frazier rivalry would not be hyperbolic at all. But the hours leading to the main event flew away fast as the supporting bouts provided their own share of excitement or controversy, the highlight being Charlie Edwards (14-1, 6 KOs) inspirational and emotional win of the WBC Flyweight title.
The televised portion of the card opened with the British Featherweight clash between defending champion Ryan Walsh (23-2, 11 KOs) and challenger Reece Bellotti (13-2, 11 KOs). It was a frustrating start for the Cromer man as Bellotti's only intent for the first 3 rounds seemed to stay out of trouble. The former Commonwealth boss finally came alive in the 4th making good use of his reach to land straight punches to the head of Walsh while Ryan was more successful working the body on the inside.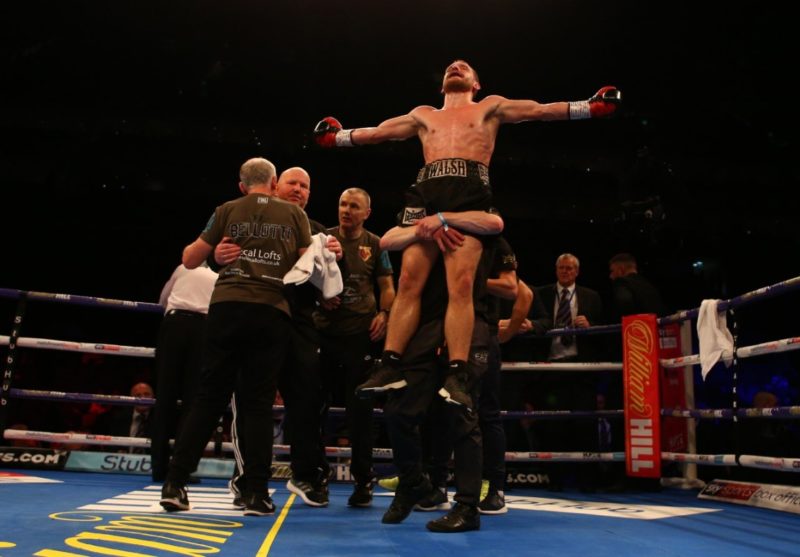 The exchanges became increasingly more frequent and it looked an even fight entering the 9th, but the defending champion then unleashed barrages of hooks to the head that had Reece in trouble. Bellotti was in the fight till the end, showing urgency in the championship rounds which were competitive throughout but Walsh punches were overall more telling and effective.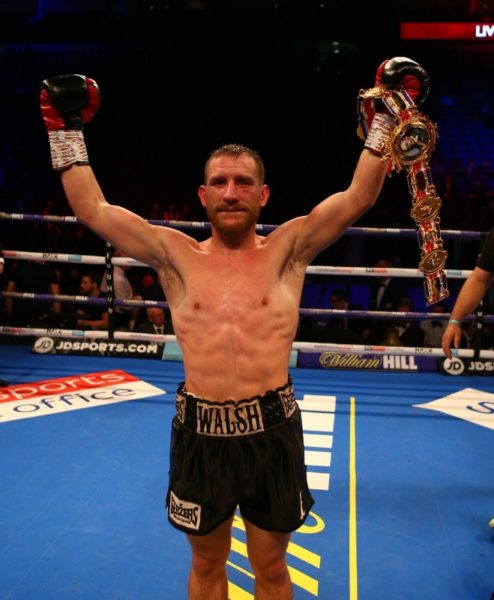 The score of 116-112 twice for the Cromer man was accurate while it is hard to make a case for the 116-113 card in Bellotti's favour. Nevertheless, the right man had his hand raised in the end.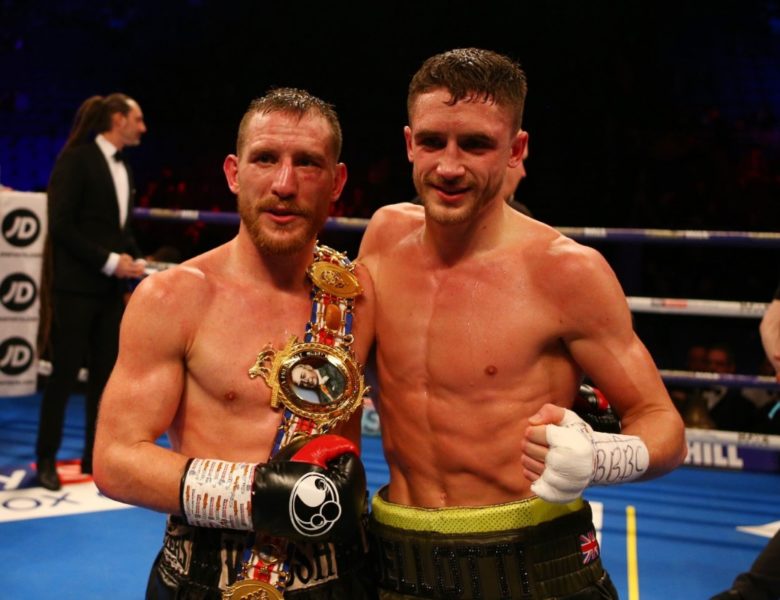 There was justified concern and skepticisms about David Price (23-6, 19 KOs) last chance saloon Heavyweight dust-up against Tom Little (10-7, 3 KOs), but the likeable Liverpool fighter still enjoys enormous support from the public and his determination to persevere in his career demands respect. A towering and imposing figure, Price made his opponent look actually "little" as he kept him comfortably at bay with his jab in the first round.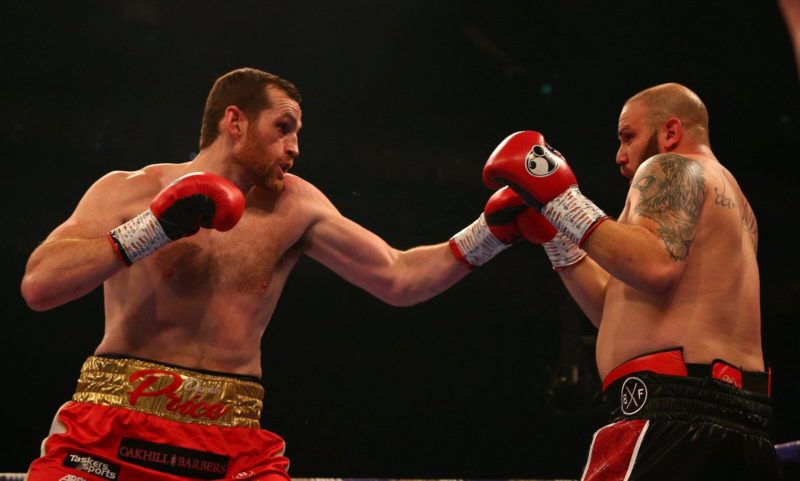 Not to be underestimated though, Tom managed to close the gap several times in the second although not landing clean. He kept coming in the third obviously looking for an over-head right closing shot but David was still able to stop him in his tracks using the right hand this time. It turned into an untidy affair in the fourth with both holding and wrestling till a Price's right uppercut had Little wobbling and stumbling back. The former British and Commonwealth champion tried to follow up but did not land anything clean or meaningful, still the referee decided to step in and end the bout very much to the dislike of the crowd and Tom who protested fiercely. And rightly so. While it felt good to see Price's hand raised, it is still hard to see where he can go from here even at domestic level.
Another Heavyweight affair followed as fans favourite Carlos Takam (36-5, 28 KOs) took on an unknown quantity in Senad Gashi (17-2, 17 KOs). Gashi's record looked very good on paper but the difference in class was apparent from the start. Takam was in no hurry and used the first 2 rounds to assess what was in front of him by picking his shots and following his opponent around waiting for him to open up first.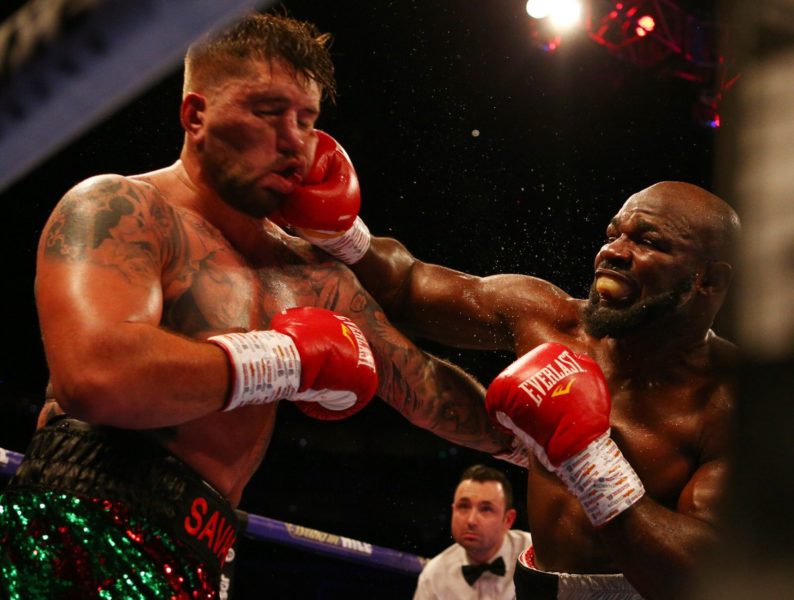 Gashi seemed mesmerised by the seasoned veteran's upper body movement and hesitant to attack. By the third, Carlos had seen enough and went to work landing a crisp right hand but became over eager in the fourth where he swung too widely allowing Senad to build confidence.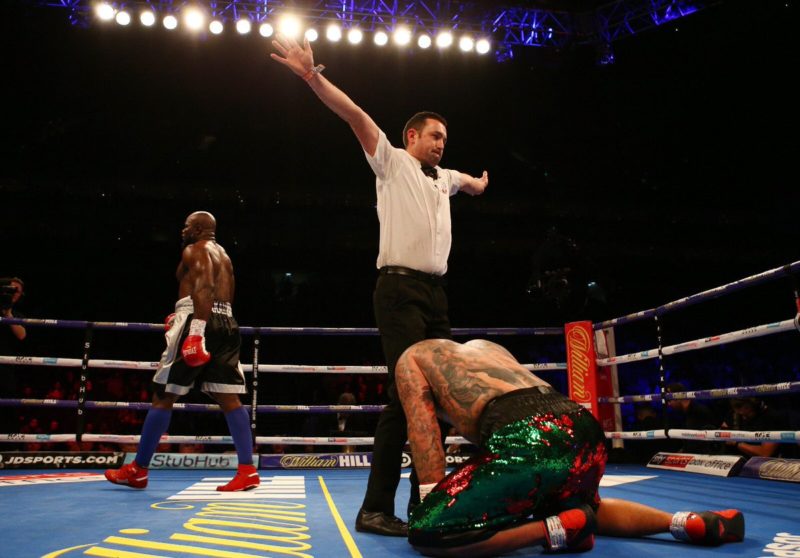 Takam landed several huge right hands in the next 2 rounds with Gashi holding but also firing back hooks. Another massive right hand from Carlos finally put the Spain based fighter on the canvas for the first time in the seventh. It took 2 more knock downs, courtesy of Takam's left hooks, to put an end to the proceedings at 1:40 of the same round.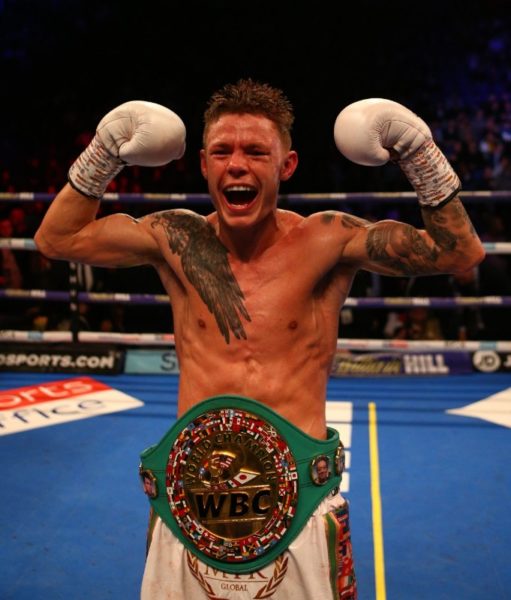 "Ask, believe, receive" was Charlie Edwards mantra going into his WBC title fight against tough Cristofer Rosales (28-4, 19 KOs) and it worked a treat for him. A more mature fighter than the one who lost to Casimero 2 years ago stepped in the ring and earned a deserved victory by sticking to his game plan and executing it to perfection. Rosales established his authority over the first 3 rounds holding the centre of the ring and applying educated pressure, with Edwards fighting in spurts.
Charlie was very mobile and in the fourth the former champion from Nicaragua showed signs of frustration for the first time as he had to keep chasing his opponent struggling to land while getting caught with clean counters. After a fairly even fifth round, Rosales turned the tide in his favour with sheer aggression, trapping Edwards on the ropes and landing effectively. He was still getting through in the seventh but the Croydon challenger was cool headed and did well to tie to disrupt the action and buy himself time. Blood started pouring from Charlie's forehead in the 8th which made Rosales even more relentless but Edwards was still giving him plenty to think about.
There were a few scary moments in the 9th as the former champion stopped Edwards' momentum with an uppercut but overall his pace had slowed down for good and one could sense a shift in the fight. By the 10th, Charlie was still mobile, busier and completely in charge, a difficult target to pin down and getting the last word in all exchanges. More of the same in the 11th with Rosales unable to solve the problems presented by his opponent style. Cristofer looked focus and determined to go after his man answering the last bell but Charlie did more than just enduring the storm and matched fire with fire in all exchanges. He knew he had done enough before the official announcement and struggled to hold back tears of joy while dedicating his victory to his mother. The judges scored 118-110, 117-111 and 116-112 all in his favour. Charlie Edwards asked, believed and deservedly received. UK has a new world champion in this nice young man and we look forward to his next move.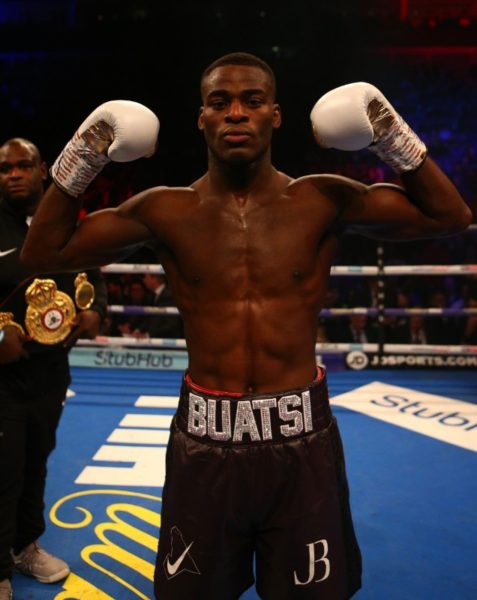 In the last bout before the main event, Joshua Buatsi (9-0, 7 KOs) made short work of Renold Quinlan (12-4, 8 KOs) by knocking him down twice with his left hook for the referee to stop the fight at 1:50 of the first round. Although it is hard to see the bout ending any other way, it has to be noticed that the first knocked down has occurred with Buatsi hitting the opponent on the break with the referee not giving a count and failing to administer even a warning to the home fighter.
Finally, Michael Buffer entered the ring and led the arena into frenzy as the main event approached, the anticipation almost unbearable at this point. Roars welcomed Derek Chisora and Dillian Whyte into the ring and after the choreography and introductions it was time for business. Chisora started true to form by pressing the action, coming forward and throwing plenty while Dillian had the edge in cleaner punches that landed painfully on Derek's head but without him showing any ill signs.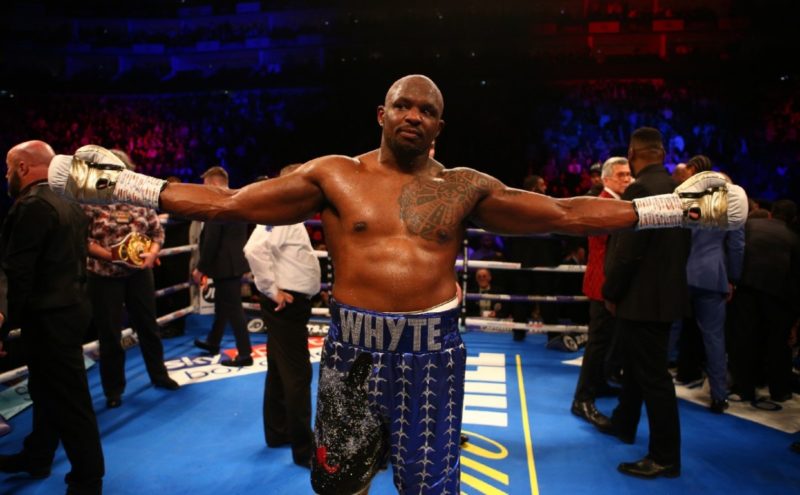 There was a little hint of frustration from his side, though, at the end of the second when he locked Whyte's head in his arm and refused to let go after the bell. Pressure started paying off in the third for Chisora who dragged his man in an all out war. Any appearance of tactics was thrown out the window at this point and we were back to where we left in the first fight. Cinematographically speaking, it is rare that a sequel lives up to the original but these fight exceeded any expectation.
It was hell from the beginning and as the round went by it became impossible to split them as they kept going at each other toe to toe, blow for blow, constantly back and forth with each man coming back harder every time he got hurt. One could not expect this pace to possibly keep up but here they were in the 8th talking to each other like Ali and Frazier. It was in this round that Chisora was deducted a point for low blows, having previously received a warning. Derek lost another point in the 11th for raising an elbow while Whyte was leaning on him and it seemed we were heading towards another controversial decision when out of the blue Dillian closed the show with a short left hook at 1:56 of the same round. No count was needed and the crowd sighed in relief when the Finchley man came back to his senses.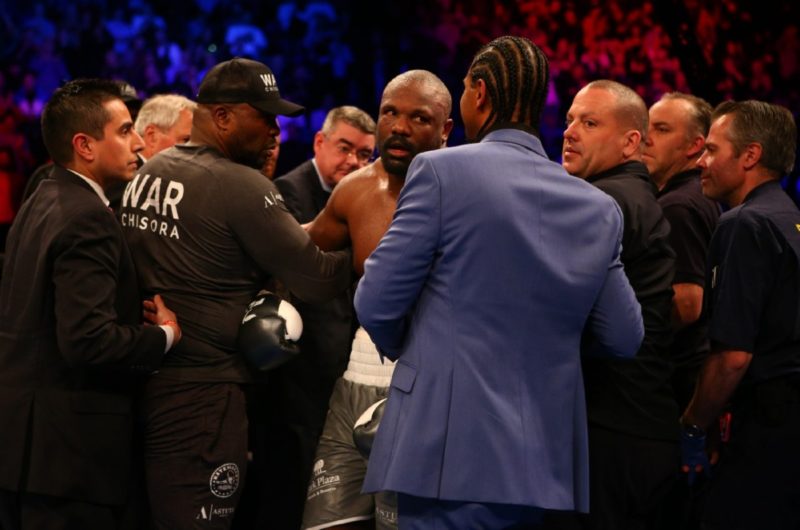 A tremendous effort by Chisora, especially at this advanced stage of his career but you cannot take anything away from Whyte. What was a triangle at the top of the heavyweight division between Joshua, Wilder and Fury has now to be a quadrilateral figure to include the man from Brixton whose right for a title shot cannot be denied or delayed any longer. Joshua climbed the ring after the fight but maintained his intention to go after Wilder and promoter Eddie Hearn was not able to confirm what his actual next move will be in the post fight press conference. On the other hand, Chisora remains defiant and refuses to retire but it is uncertain what his role could be in the division. As Eddie Futch famously said to Frazier at the end of the Thrilla in Manila, no matter what happens next we would like to tell Derek: "NO ONE WILL EVER FORGET WHAT YOU DID HERE TODAY".
Also on the undercard, Fabio Wardley (5-0, 4 KOs) stopped Phil Williams (1-8, 1 KO) in the third round of a 4×3 Heavyweight contest while Linus Udofia (12-0, 6 KOs) wins a 60-54 decision against Pavol Garaj (6-16, 2 KOs) in a 6×3 Middleweight bout.
Thanks for visiting please follow us on Social Media…
Instagram: https://www.instagram.com/britishboxers_bbtv
Twitter: https://twitter.com/britishboxers
Facebook: https://www.facebook.com/britishboxers
YouTube: https://www.youtube.com/britishboxersuk
#boxing#britishboxing
LATEST BBTV VIDEOS