With Anthony Joshua set to take on Andy Ruiz Jr again this weekend, many boxing fans have questioned the decision to host this highly anticipated rematch in Saudi Arabia, although it's easy to see why this gulf state was selected if you look at it from the point of view of a promoter. It's believed that authorities in the gulf state have agreed to pay $100m (£83m) for the privilege of being the host.
The fight will take place in a newly built open-air arena in a small town outside of Riyadh with the capacity to hold between 12,000 and 16,000 spectators, according to reports.
Millions will of course be tuning in to watch the event on Pay Per View, but in terms of ringside viewers, there will be a significantly smaller crowd than what Anthony Joshua has grown accustomed to in recent years.
So how will a crowd of this size compared to some of Joshua's previous fights? Boxing matches do typically take place in smaller arenas compared with other popular sports such as football, but several of his last fights were fought in football stadiums, such was the demand from fans to see him.
On two occasions the former WBO, WBA (Super), IBF and IBO heavyweight champion of the world has sold out Wembley stadium and he features three times on the list of the top 5 biggest attendances in British boxing history.
Anthony Joshua vs Carlos Takam – 70,000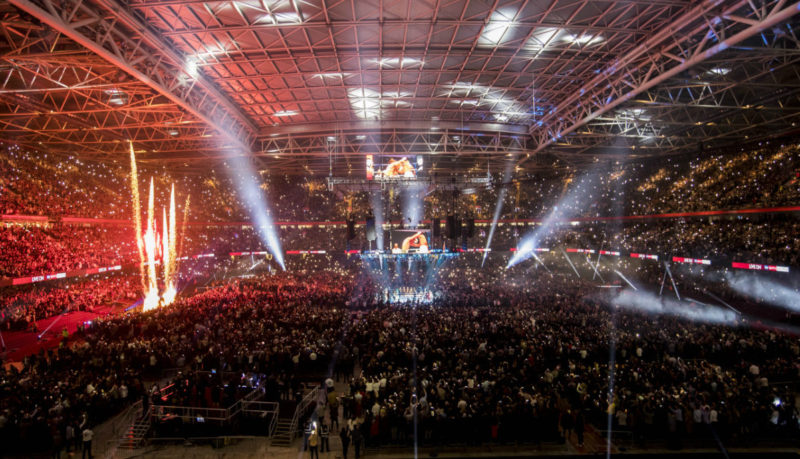 The Principality Stadium in Cardiff has played host to several big fights over the years including the bout between Anthony Joshua and Carlos Takam. Joshua was putting his IBF and WBA titles on the line in this fight and stopped his opponent in the 10th round.
There was a fantastic atmosphere at the Principality Stadium, with 70,000 people in attendance to witness the controversial ending to the contest. Referee Phil Edwards stepped in to end the contest, much to the frustration of both Takam and the crowd. The 36 year old was coming under increasing pressure from Joshua but was certainly not out on his feet at the time of the stoppage.
Carl Froch v George Groves – 80,000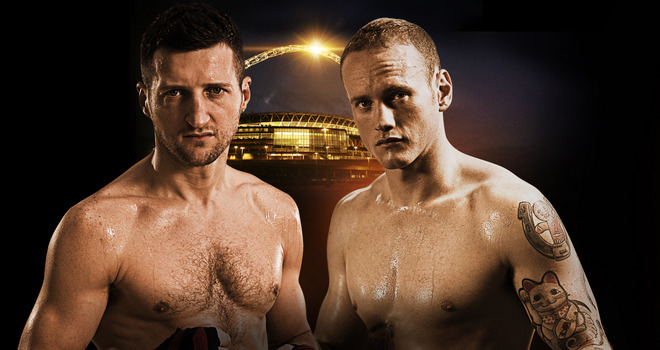 This is the first inclusion in this list of the top 5 boxing attendances in the UK for Wembley Stadium. Carl Froch vs George Groves was held in 2014 and attracted a maximum attendance of 80,000 fans. This was the limit for a boxing match at Wembley Stadium and they witnessed a tremendous performance by Froch, who won the fight convincingly thanks to an 8th round knockout.
It was the 2nd meeting between Froch and Groves and was much anticipated following their fiercely contested first fight in Manchester one year earlier.
Anthony Joshua vs Alexander Povetkin – 80,000
The last fight for Joshua prior to his surprising loss against Andy Ruiz Jr took place in Wembley stadium. With his world titles on the line, AJ scored a 7th round knockout against Russia's Alexander Povetkin in September 2018. In his previous fight to this one, Joshua was forced to battle for a full 12 rounds against Joseph Parker for the first time in his professional career, in the end winning by unanimous decision. So a knockout performance against Povetkin was certainly welcomed by his fans.
Len Harvey v Jock McAvoy – 90,000
The bout between Len Harvey and Jock McAvoy for the vacant light heavyweight belt attracted a huge crowd of 90,000 people in 1939 in London's White City Stadium, which was demolished in 1985.
It was a thrilling contest as McAvoy knocked down his opponent in the second round and also dominated him in the 14th round. However, Harvey showed great determination to hang on during those difficult periods of the fight and he went on to win, taking a points victory to lift the belt.
Anthony Joshua v Wladimir Klitschko – 90,000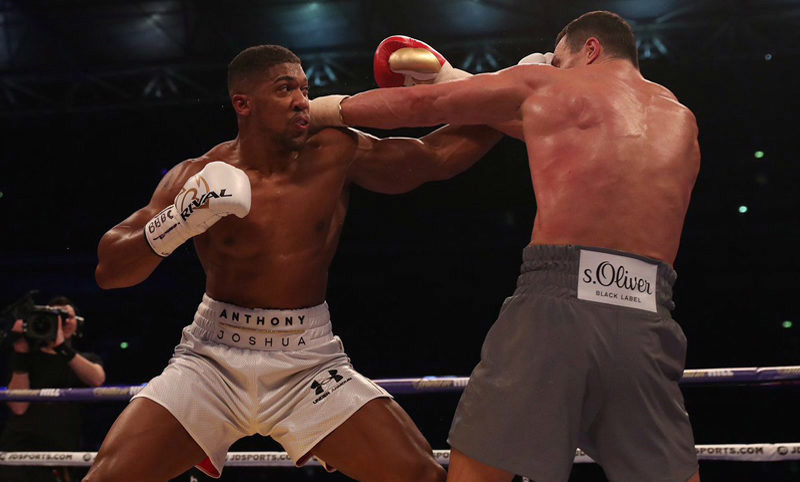 Anthony Joshua's fight against Wladimir Klitschko took place at Wembley Stadium in 2017 and despite the venue having restrictions in place in terms of the capacity available for boxing, the organisers were forced to open the full capacity of the stadium due to the demand for tickets.
Both men were knocked down during the fight, but it was Joshua who came out on top thanks to an 11th round stoppage. Joshua found himself on the canvas in the 6th round of the match but came back to win the fight in a battle which will last long in the memory of heavyweight boxing fans.