Staying ahead on the cards when it comes to the latest in British boxing news can be a heavyweight task, but never fear as whether it's a big fight announcement or the latest in engaging video content, the BBTV boxing news bulletin has you covered.
Heavyweight talks rumble on
Promoter Frank Warren confirmed that talks are ongoing for a monster clash between Daniel Dubois and Joe Joyce.
The long touted contest between two of the country's most highly regarded heavyweight stars, is reportedly being lined up for April and will likely be hosted at the 02 Arena.
A blockbuster clash between the two, would see them put their respective undefeated records on the line, with Dubois racking up 14 consecutive wins including 13 stoppages and Joyce earning 10 victories as a pro and also only hearing the final bell on one occasion.
Top Rank takes control of Taylor's IBF defence
It's reported that Bob Arum and Top Rank regained promotional control over Josh Taylor's IBF mandatory against Apinun Khongsong.
It comes after the surprising revelation last week that Sampson Boxing, Khongsong's promoter had won the original purse bids, however according to ESPN, the group has defaulted on the bid.
Top Rank gaining control of the fight is potentially good news for UK fans, with it meaning a probable homecoming for Taylor, who captured World Boxing Super Series glory with an enthralling win over Regis Prograis last year.
A victory would set up the possibility of another superfight for the Scot, with the winner of Jose Ramirez against Viktor Postol waiting in the wings to clash the 29-year-old.
Fowler links with McGuigan for Manchester return
Following the news of his split with trainer Dave Coldwell, light-middleweight prospect Anthony Fowler announced Shane McGuigan as his new trainer as he prepares for his next bout on March seventh in Manchester.
The card, which is headlined by a mouthwatering domestic clash between Scott Quigg and Jono Carroll, features a plethora of British talent, including Fowler's fierce rival and former foe, Scott Fitzgerald.
Matchroom's return to Manchester also sees Hughie Fury in his first fight of 2020, whilst Zach Parker takes on Rohan Murdoch in an intriguing title eliminator and Jack Cullen returns to action after his fight of the year contender at the Arena last December.
As well as this, prospects Ibrahim Nadim, Aqib Fiaz, Sheffield's Dalton Smith and former Team GB talent Blane Hyland also continue their professional journeys on the card.
Jazza Dickens ready to defy the odds at York Hall
Ahead of the much anticipated Golden Contract semi-final, Liverpool's Jazza Dickens spoke to BBTV about how he has altered his style and evolved as a fighter, as well as why he's fully prepared to defy the odds York Hall this month.
SPECIAL FEATURE ON JAZZA DICKENS: We follow the journey of Liverpool's Jazza Dickens as he looks to win a British title for the second time and ultimately gain another world title shot.
With exclusive behind the scenes footage, we take you closer to Jazza than ever before, in his boxing career and personal life. This will be an ongoing series detailing Jazzas rise on BBTV.
Brad Foster takes top award ahead of Reid rematch
Some of the most highly regarded names in Midland's boxing came together at the Eaton Hotel in Birmingham to celebrate what has been an exhilarating year for the region.
The top award, best boxer of the year was won by Lichfield's Brad Foster, as he prepares for an eagerly awaited rematch with Lucian Reid next this month.
Birmingham fighter, Jack O'Keeffe was named best young boxer, whilst Telford's Liam Davies earnt the accolade of best newcomer, having won his first six bouts since turning over.
Danny Ball's thunderous stoppage of Mason Cartwright was named as performance of the year and Shakan Pitters' dramatic points victory over Dec Spelman was judged as the fight of the year.
As well as this, Birmingham trainer Shaun Cogan was recognised for the work he has done in the sport, as he was given the prestigious boxer from the past award.
William Warburton calls it a day
One of British boxing's most recognised and respected journeymen, William Warburton called time on his boxing career after his 201st bout last month.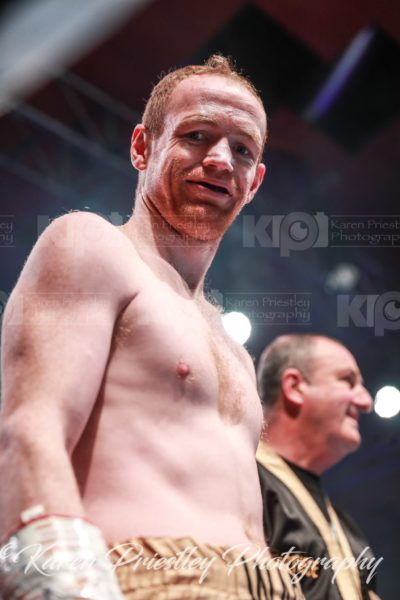 Fittingly Warburton's final contest saw him upset the odds and hand Ryan Gall his first defeat in Glasgow.
A testament to his contribution to the sport, former world champion Anthony Crolla paid tribute to Warburton on Twitter, describing him as 'one of the best journeymen British boxing has seen'.
We would like to wish Warby a very good retirement enjoy and thanks for the memories. One of the best modern day boxers to carry off the role of a journeyman to a tee.
MTK confirms Japanese expansion
Headed by decorated promoter Takashi Edagawa, MTK Global confirmed the opening of MTK Japan.
The Muto Boxing Gym facility in Osaka originally opened its doors in 2001; producing champions such as world super-flyweight king Nobuo Nashiro and pioneering the country's early youth tournaments won by the likes of now-unified world champion Naoya Inoue.
The collaboration will see MTK Global will advising Edagawa's expansive list of emerging stars including Yuki Strong Kobayashi, Riku Kunimoto, Akio Furutani, Hirofumi Mukai, Jaya Estremos, Yusuke Mine, Dekanarudo Torio, Ryosuke Nishida, Riku Yamashita and Hibiki Yuasa.
With the facility becoming MTK Global's 14th location worldwide, CEO Sandra Vaughan is more enthusiastic than ever.
Vaughan said: "This is a very proud day. We are thrilled to have set up shop in Japan and we welcome our good friend Takashi Edagawa to the team. He's done a great job building Muto Boxing Gym and now its future is even brighter.
"The sport of boxing in Japan has grown exponentially in recent times and with champions like Naoya Inoue providing the wider public with an icon to follow, further momentum is inevitable.
"Together with Takashi and his team, we look forward to harnessing the huge amount of local talent, finding the right paths for existing champions and ensuring we keep unearthing and developing future prospects."
Edagawa added: "I feel it is my duty to ensure that Japanese athletes have the opportunities to put in great performances across the world and as I join forces with MTK Global, it gives me more confidence of accomplishing that goal.
"I made a world champion in my fourth year in boxing and now I want to build other fighters to show the world that Japanese boxing is strong. I feel it is my duty to make this happen."
Kell Brook is coming
Former world champ Kell Brook returns on Saturday night when he takes on Mark DeLuca at the Sheffield Arena.
The 33-year-old has had personal issues to deal with out of the ring, but is back for what he calls the 'last chapter of his career' and says he is coming for every welterweight and light-middleweight who currently claim world title status!
Manny Pacquiao, Errol Spence and Terrence Crawford or light-middleweight star Jermell Charlo are some the names that are on the Special One's radar. "I'm living the life, I've got plenty of energy, my mojo is back! Said Brook.
Ward looking for a good year
Martin J. Ward hopes that a standout performance against Mexico's Jesus Amparan in Sheffield this Saturday on the Kell Brook undercard will reward him a shot at one of the 130-pound titles in 2020.
"I'm 28 years of age and I truly believe this year I will get my shot at a world title and win a world title," said Ward.
"That's what it's all about, that's my main goal since I've been in boxing from the age of 8. I really feel like I'm going to have a good year this year.
Wale back and chasing a world title shot
Former British Bantamweight champion Josh Wale says he is a man on a mission this year, as he returns to the ring to take on Tanzania's Iddi Kayumbaand in his home town at the Barnsley Metrodome on February 21.
Wale is also expected to return again in June provided he gets past the Kayumbaand, which according to his team could potentially involve a world title eliminator contest.
Tyson Fury: "This time he really is going to fight the Gypsy King and I'm going to take him out!"
Tyson Fury believes that he hurt WBC heavyweight champion Deontay Wilder several times in their first fight, but says this time he will capitalise and take him out when they clash at the MGM Grand in Las Vegas on February 22nd.
"I'm willing to sacrifice everything for the victory, that's how much it means." Fury told BT Sport. "I was boxing him last time and I was hurting him, he was hurt a lot in that fight.
"I didn't have the energy to finish him. I've seen a lot of stuff I'm going to expose and that I saw last time but couldn't pull the trigger on. This time he really is going to fight the Gypsy King and I'm going to take him out."
Jimmy Kelly Jnr vs Luke Blackedge added to next Contender-Vip Show
Contender VIP Promotions have announced that Jimmy Kelly will face Luke Blackledge on their next big card on April 4th at The Point, Old Trafford Cricket Ground, which nearby Manchester United's Stadium.
Former world title challenger Kelly and former WBC International and Commonwealth Champion Blackedge provide an all-North West battle that should live up to expectations.
Also on the card is a Central Area lightweight battle between champion Steve Brogan and challenger Jimmy First.
Plus, Super-lightweights Jake James, Luke Evans, Dan Booth and Liam O'Reilly will feature, with more fights to be added in the coming weeks. You will be able to watch this show Live on BBTV.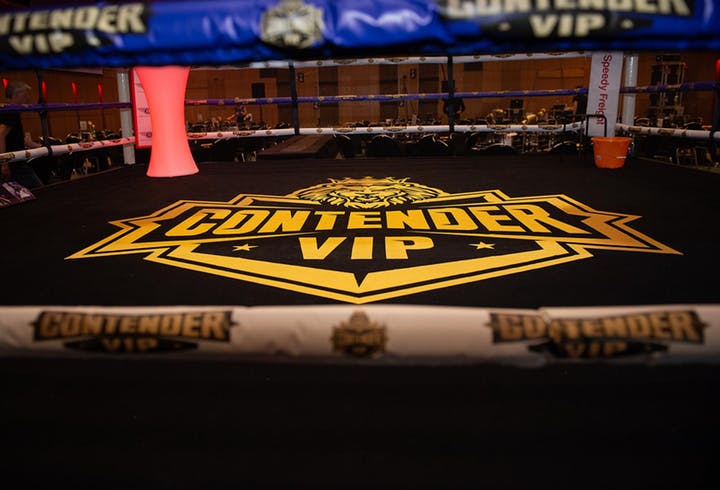 Contender-Vip put on a great event in their last two shows and this one should be no different. On the last event at the Hilton Hotel in Manchester, Diego Costa won the light-heavyweight final and the Phil Martin Trophy in the organisations inaugural showcase.
WATCH: The Contender-VIP Final between Diego Costa and Boris Crighton.
Come back soon for more British boxing news and latest round-up.
LATEST BBTV VIDEOS