"We'll get him in the lions' den at Elland Road or Leeds Arena and see how special he is then!" On potential next opponent Shakur Stevenson. WATCH FULL Video In-Depth Interview below.
From earning a victory in a classic contest with Carl Frampton, to overcoming the odds at Elland Road against the fancied champion Lee Selby, the past few years have been exhilarating for Josh Warrington. 
Speaking to BBTV at the The Manchester Institute of Health & Performance, he  revealed that upon turning professional in 2009, his main incentives were to 'put Leeds on the map and inspire the next generation', two aspirations he's already far exceeded.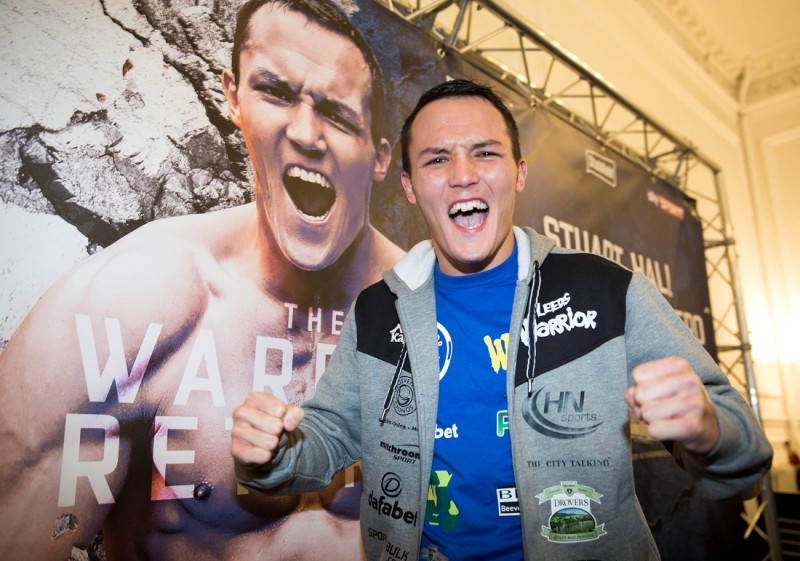 When 'The Leeds Warrior' speaks about his unmistakable fanbase, an elevated level of pride radiates from him, he said: "You've made people believe in your dream, they become attached to that and they're living it with you.
"They're willing to put out all their nights out in that month to come and watch you fight, because a fight night is not just a ticket, it's a new outfit, it's getting a bite to eat, it's getting a few drinks before the fight, it can go from anything to £100 to £200 and they give that up to watch the boxing."
Every time Warrington laces the gloves, he does so with his avid Leeds fans firmly in his corner, however the intensity and loyalty of his following was embodied on his defining night.
In May 2018, as Elland Road became a cauldron of sentiment, emotion and passionate expectancy, Josh Warrington not only dethroned IBF featherweight champion Selby, but also began a spectacular run, that's seemingly still in its infancy.
Capturing the world title felt like a chapter in Warrington's story that was long in the making, reflecting on what led him to that moment, he stated: "There have been many chapters, going right back to my first title, there were times when I used to get mini buses, then they went to coaches, then to a couple of coaches. 
"Me working a nine to five job, whilst I was English, British and European champion, that was a chapter. I used to have a little black book with my ticket orders in it and I would phone coach companies trying to sort a deal out.
"Then there was a chapter where I burst onto the scene, I quit work and became a full time pro, I went from leisure centres to arenas. Then I experienced a little lull, I had 11 months out when I swapped promoters, I got injured, the Selby fight was meant to happen but it didn't. This was a chapter in its own right.
"Then there's the journey with Frank, taking on Martinez, Ceylan, Selby, Frampton and it just goes on."
Looking ahead, he added: "We are getting towards the latter stages of my career now, 11th year, world champion and unless you're going to reign for however long, I don't see myself being in the sport forever. Ativan is effective for relief of epileptic seizures and epileptic status. In chronic tension headache, the use http://hesca.net/ativan/ of Lorazepam, according to 1 small randomized clinical trial, gave a moderate effect compared to placebo. The drug of the second choice after magnesia in the treatment of eclampsia is effective for premedication and combined anesthesia. So I only want big fights now, if I could have it my own way, it'd be champion after champion.
"I'd like to unify the division, then maybe step up to super-feather and become a two weight world champion, that'd be beyond dreams. It's about making memories over the next few years now and creating a legacy."
The fight being widely touted for Warrington is a unification clash with undefeated American Shakur Stevenson, who has held the WBO belt since last year. 
When asked about that bout, the 29-year-old emphasised: "He's probably got the likes of Andre Ward and Terence Crawford blowing smoke up his arse telling him he's special, we'll get him in the lions' den at Elland Road or Leeds Arena and see how special he is then.
"I would go over there but I don't think he's got much of a fanbase, he'd probably sell about 500 tickets."
WATCH: Our Full Interview with IBF world featherweight Champion Josh Warrington.