"One of the things that I wanted to change when I came into boxing was that I wanted proper fights."
Billed as the 'Battle Of Manchester', the upcoming installment of the Contender VIP series will see highly rated prospects, Luke Evans, Dan Booth, Andrew Fleming, and Liam O'Reilly go to battle in the exhilarating knockout format tournament at Lancashire Cricket Club on April 4th. live on BBTV.
Also, headlining the card in a battle of Yorkshire vs Lancashire, Bradford born Jimmy First (9-0, 3KO) will challenge Ormskirk native Steve Brogan (14-2-2) for the Central Area Lightweight title.
Speaking to BBTV, Promoter Mike Le-Gallez underlined ambitious plans to not only emulate, but surpass the immense levels of success and excitement of last year's tournament, which culminated in a small hall classic between Boris Crighton and Diego Costa.
Reflecting on the event, Le-Gallez stated: "The whole tournament was an absolute Rocky moment for Diego Costa and something that has really boosted his career, it's put him in the shop window and now he has moved onto the Ultimate Boxxer, where he will be live on television.
"Those sorts of moments live with fighters forever, it was a real fairytale moment, especially if you know the backstory of Diego Costa."
The way Costa utilised the tournament to propel his career, will have undoubtedly served as inspiration for the entrants to this year's tournament, all of which have impressive credentials in the paid ranks.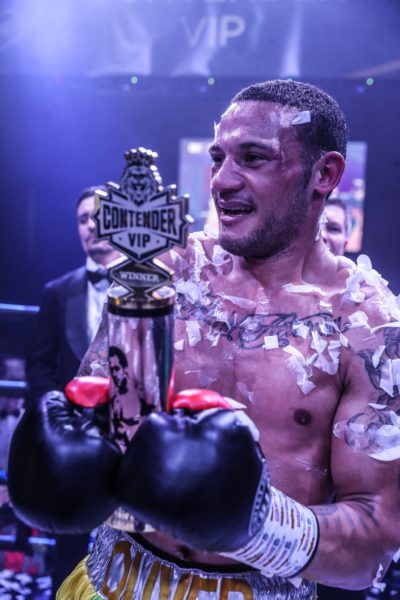 Emphasising the potential of the upcoming series, Le-Gallez detailed: "We've got three undefeated kids from Manchester and one with just a single loss on his record in the super-lightweight tournament. We have fighters with great records and we are hoping for a fantastic night.
"You have Luke Evans, Dan Booth, Andrew Fleming, and Liam O'Reilly, you really can't pick a winner, there's classy boxers in there, a southpaw in there and two bangers in Booth and O'Reilly, they have the equaliser, so the other guys will have to be on their toes.
"As well as this, at the top of the bill, we have Steve Brogan vs Jimmy 'The Fist' that's for a Central Area title and is a 50/50 fight, it really is one that could go either way."
Le-Gallez went onto reveal that continuing to make evenly matched contests was a foremost priority as the Contender VIP shows grow.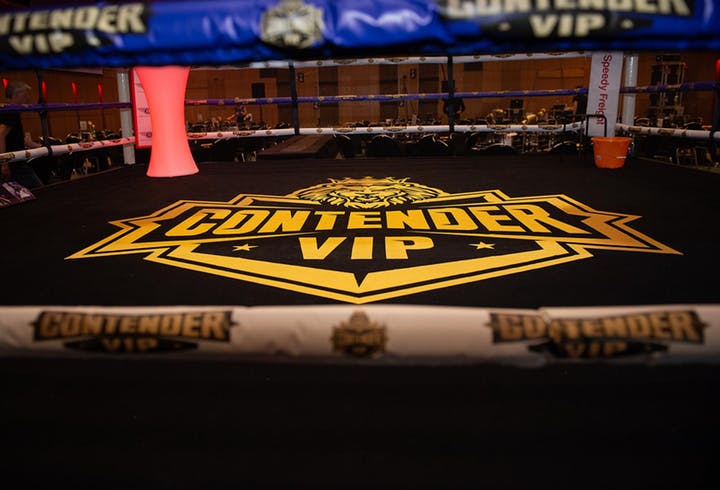 "One of the things that I wanted to change when I came into boxing was that I wanted proper fights. Everyone knows how it is with a lot of small hall shows, where there is a home and away corner and I wanted to get away from that and put on really exciting fights. And, if people can fight they will get through these contests, but it's about giving them that opportunity."
Intriguing, high stakes match ups fought amidst a backdrop of sophisticated entertainment and a unique atmosphere, the promoter was keen to emphasise the role the Contender VIP tournaments could play in engaging a new audience in live boxing.
He continued: "One of the main reasons I started Contender VIP, was because I wanted to do something different, I wanted to create, not just a night of boxing, but a night of entertainment that you would want to take your partner to.
"The standard boxing shows tend to be wild and full of fight fans, whereas I wanted something that is a little more sophisticated and classy. Combining boxing, live music and the entertainment throughout the show, just seeing if I can get a different clientele into boxing.
"I do think it's about innovation, not reinventing the wheel, but we could have replicated what the other small hall shows are doing, instead we wanted to try and offer something different."
Furthermore, the events aren't solely a unique spectacle but are also a significant opportunity for prospects to propel their status to the next level, something Le-Gallez was eager to continue.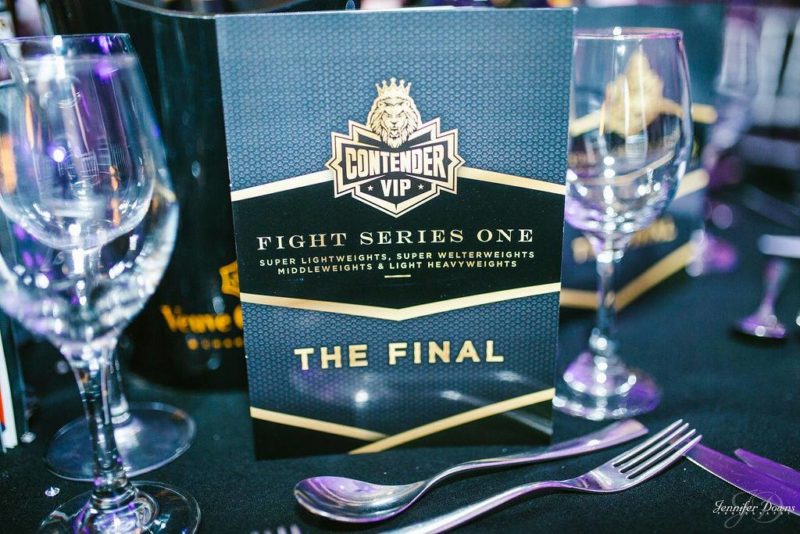 "There are some fantastic kids out there, who can really box that just aren't getting the opportunity. What I have found since coming into the sport is that it's more of a popularity contest, it's about who can sell the most tickets and I wanted to move away from that and give fighters the chance to showcase their talent.
"The April 4 show is going to be action-packed. We have title fights, the Contender VIP tournament, and top-class entertainment and hospitality. It really is going to be another great night of entertainment in and out of the ring."
Le-Gallez also praised the flourishing relationship that the rapidly growing Manchester-based promotional company has enjoyed with BBTV, a collaboration that will continue on April 4th, as the much anticipated third installment of the tournament is streamed on the BBTV YouTube channel.