'His ability to pivot around his opponents to catch them at the side and swing in sinister hooks is masterful, and echoes that of Lomenchenko.'
Packing enough firepower for highlight-reel knockouts but light enough to display blistering speed and technique, the Welterweights have historically been some of the best in boxing.
'Sugar' Ray Leonard, 'Sugar' Ray Robinson, Floyd Mayweather and WBA champion and boxing legend Manny Pacquiao come to mind when we think of the welterweight division. One of the reasons we consider these names as great champions is because we understand the level of opposition they had to overcome.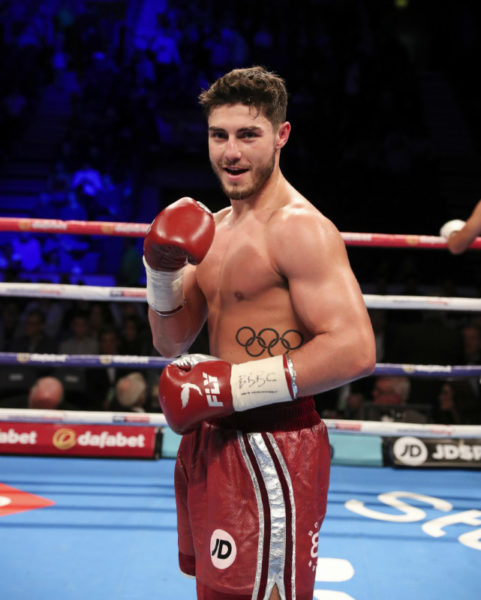 Today is no different as we embrace the 147-pound weight category as one of the most stacked divisions in boxing; where fighters are willing to go after each other for the most part. Undefeated Terrance Crawford and Errol Spence Jr join Pacquiao at the top, along with a litany of renowned contenders such as Keith Thurman, Shawn Porter, Danny Garcia, Mikey Garcia and Amir Khan.
Inside the ring, Josh Kelly is flamboyant, hard-hitting and slick. Outside the ring, the new father is mostly modest and humble. Currently, as the WBA International and Commonwealth champion, Kelly poses as a shining hope for Britain in the decorated welterweight division.
His slippery, evasive head movement is reminiscent of Pernell Whittaker; his seamless counters thrown with his hands down by his waist remind us of a young Roy Jones Jnr and his pound for pound power is like that of Naseem Hamed.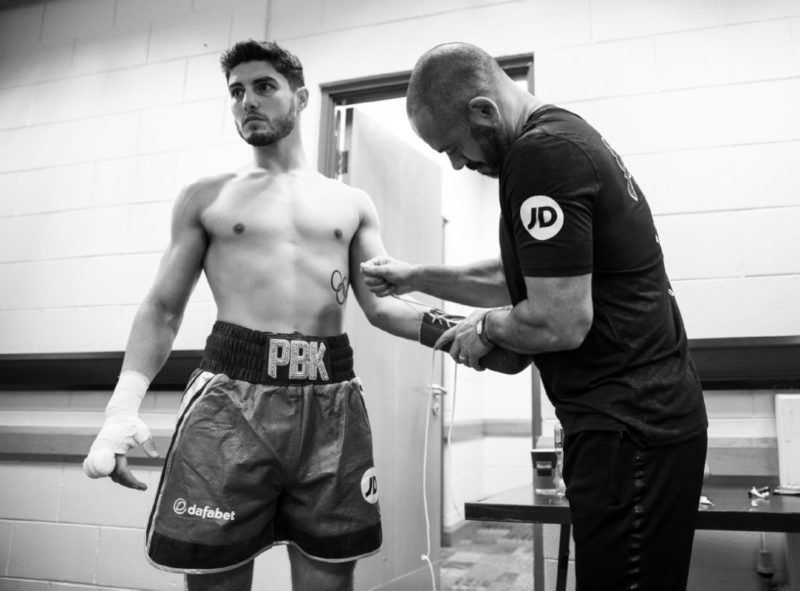 Immediately after his Olympic experience, Josh Kelly entered the professional world of boxing, cruising his four bouts. In just his 5th professional bout in 2017, he came up against Jean Michel Hamilcaro.
Hamilcaro, with 25 wins on his record, portrayed a large leap in competition but Kelly knocked him out in just two rounds, putting on a prolific boxing masterclass. Kelly dazzled Jean by slipping his jab to unload right uppercuts and hammering in spiteful bodywork. The more hard-line boxing fans with their finger on the pulse took notice.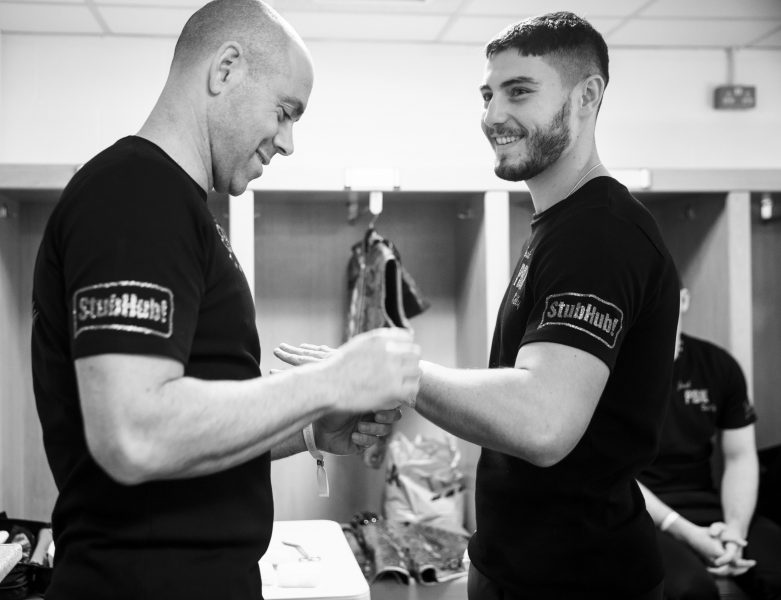 Kelly rarely has his hands high, preferring to spring forward like a coiled viper. As an aggressive counter puncher, his knees are always bent, preparing to strike at any moment.
He has power in both hands and has a particularly potent check left hook and counter cross. His sliding to the side and stepping out of range is textbook boxing and it is a joy to watch. Yet he ignores some of the most fundamental boxing truths such as holding your hands up, never turning your back on your opponent and never pointing your chin in the air.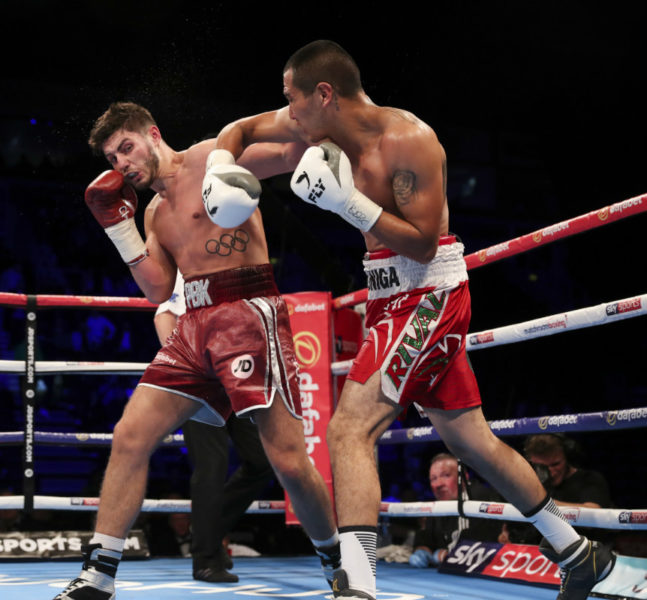 His ability to pivot around his opponents to catch them at the side and swing in sinister hooks is masterful and echoes that of Lomenchenko, who is considered by many as the best boxer on the planet.
Almost as importantly, amongst other attributes, these movements catch your eye. Kelly's facility to enrapture the judges and fans with this glossy bravura continued after the Hamilcaro bout as his flashy but focused style chewed up more credible opponents. This included Carlos Molina, Kris George, Walter Fabian Castillo and Przemyslaw Runowski. Between them, they had a combined 72 wins.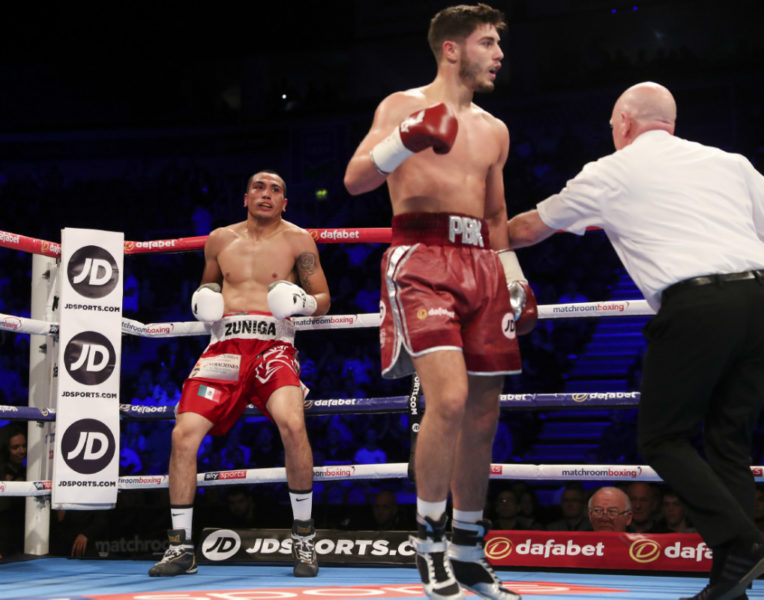 The only blip on Kelly's very early career so far has come by an extremely close draw in his 9th bout with American Ray Robinson.
Robinson, 23, 4, 1 at the time, is a veteran of fringe level fighters and had previously fought former world champion Shawn Porter.
The American had been considered as a challenger by pound-for-pound great Terence Crawford before the bout with Kelly and had actually beaten Crawford in the amateurs.
Kelly managed to completely outbox and out manoeuvre Robinson in the first few rounds but later in the bout, Robinson was able to use his extensive experience to drag Kelly into deep waters.
His pressurising style smothered Kelly's slick engagements and neutralised his counters with a long leveraging jab. But the biggest cause of Kelly's failure to win in that bout was his inactivity when it backed up.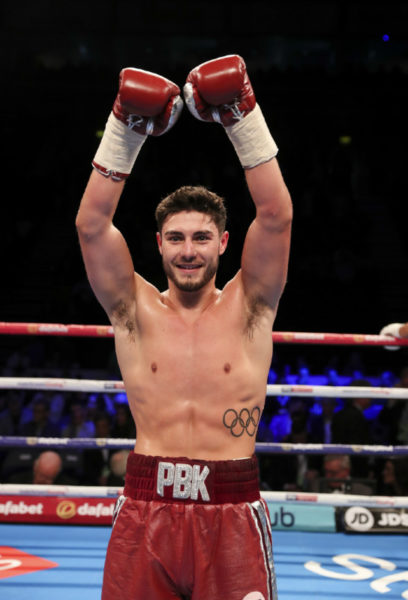 Sleek boxing, eloquent head movement and firebolt counters are not enough when your opponent is out throwing and out landing you against the ropes.
'Pretty boy' Kelly is without a doubt focused, naturally gifted and skilful. But he has been criticised for having a sometimes less than determined work ethic outside the ring.
Being described as laid back by training partners Ryan Burnett and Billy Joe Saunders, we saw this play out against Robinson. It promoted feelings of frustration, with many left thinking he could have done more. When backed into a corner you just need to throw back.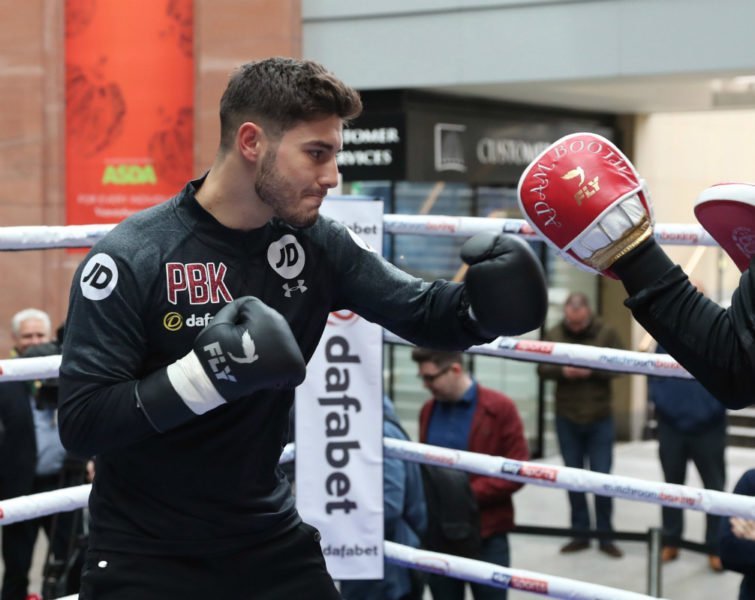 David Avanesyan, a Russian Welterweight who is ranked in the top 10 by all major governing bodies, was supposed to fight the Englishman twice but both bouts were called off due to an illness and COVID-19.
Avanesyan presents another pressure fighter who can prevent the trickiness of Kelly by oppressing him with volume. But his draw with Ray Robinson will hopefully have taught the young welterweight much more than another 10 dominant wins would have.
If lessons have been learnt we will likely see a busier, but no less sharp fighter when the bout is rescheduled.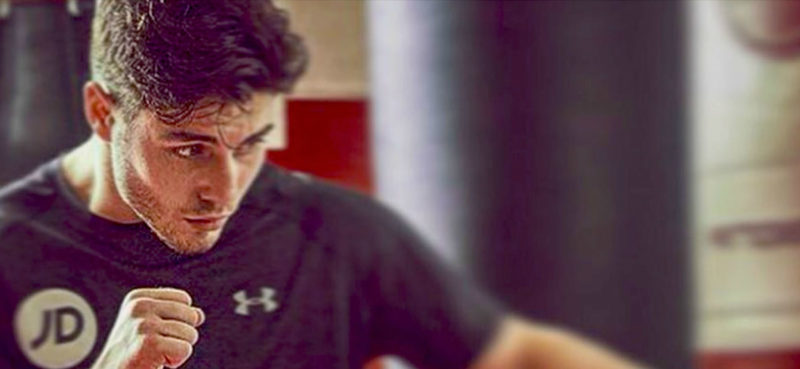 Where to from here? Well if Kelly gets through Avanesyan, we will see his career accelerate quite rapidly. Each of the main title belts will have to rank Kelly accordingly.
What awaits Kelly is a monstrous step up in opposition. fighters of such calibre as Keith Thurman, Shawn Porter, Danny Garcia, Mikey Garcia and Amir Khan will all be within negotiation range with promoter Eddie Hearn at his back. But is he ready for these enormous names?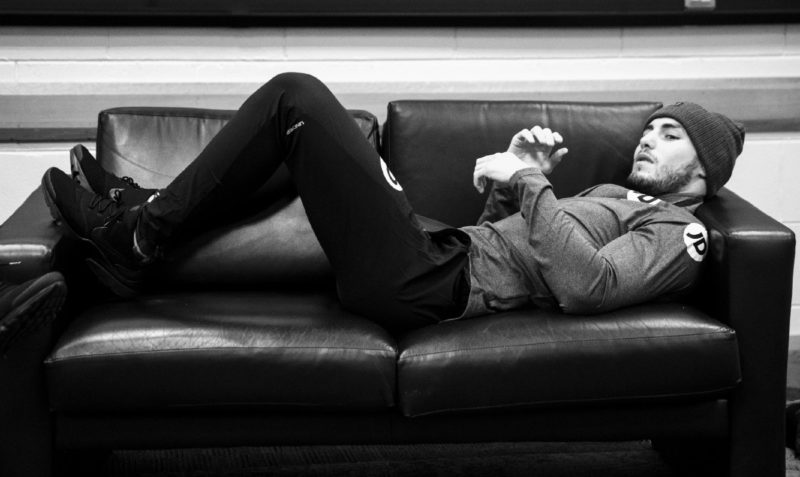 Probably not. Not just yet anyway. The characteristics that make him such a superb talent are characteristics that could be exploited by a seasoned contender/ former world champion.
His low work rate when pressured could be capitalised upon by machine Shawn Porter. His power might not be felt by Keith Thurman or Danny Garcia and the lightning reflexes of Amir Khan might be too much even for Pretty Boy Kelly. The names above would laud Kelly's low hands in his current form.
At just 26 with only 11 professional fights, it's incredible that these names might even be uttered in the same article, but Josh Kelly is special. He has all the right tools to go right to the top but needs time to develop as a fighter and gain the necessary experience to overcome the very best.
Meanwhile, Conor 'The destroyer' Benn and Chris Kongo are making similar waves on a domestic level and will be nipping at his heels. In any case, Kelly will be a serious contender for a world title, as long as his career is managed with care.