Adam Booth heaped praised upon Sunderland-born 23-year-old super-welterweight contender following another impressive victory.
Josh Kelly (5-0-0, 4KO's) made it five wins as a pro following an impressive sixth-round TKO victory over Frenchman Jean Michel Hamilcaro (25-9-3, 6KO's)
Kelly's trainer has serious pedigree having guided David Haye (28-3-0, 26KOs) WBA world victory and Booth firmly believes the youngster is destined for great things.
"I only talk in terms of world champions," said the Londoner speaking to the Sunderland Echo.
"Josh has such a unique skill set, he's the most talented fighter I've ever worked with.
"He is the most complete fighter at this stage of his career, I see him becoming world champion.
"Not just a world champion but a world champion who really catches the public's imagination."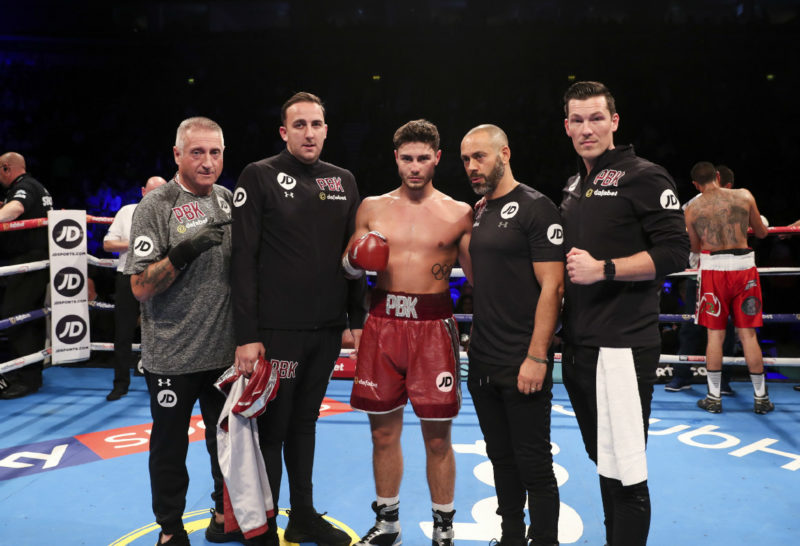 Kelly is currently ineligible to compete for the European championship as he has not yet had seven contests  but compete for British or Commonwealth strap.
"Pretty Boy" Kelly now has four KO's in five wins as a professional following his victory at the iconic York Hall in London.
Kelly,  a 2016 Rio Olympian, fights with an arrogant confidence leaving his hands by his side for much of Hamilcaro bout.
Speaking to Sky Sports, Kelly stated: "Hamilcaro had experience but he didn't really come to win, I had to close him down, he was tough and took shots. The body shots eventually got me the victory.
"I thought that it would go the ten rounds, I was trying not to load up too much. I learnt a lot, but I did think it would be a tougher test. It was nice to get out at York Hall.
"I'm ready whenever Adam Booth and Eddie Hearn think I'm ready to step up."