Chris Eubank Jr. confirmed via social media that his father, Chris Eubank Sr., will be in his corner for his son's upcoming clash against Conor Benn at the O2 Arena on October 8th. The announcement came via social media on Friday in a post which read, "My old man will be in my corner once again on Oct 8 when I face off against Benn live on @daznboxing".
Both Eubank Jr. and Benn came head-to-head in an announcement press conference two weeks ago which saw several fiery exchanges between the pair who will continue the history which started between their dads over thirty years ago in one of British boxing's most iconic rivalries. Father of Conor, Nigel Benn, has also now teamed up with his son as he embarks on his own training camp ahead of the mega showdown which will be shown live on DAZN pay-per-view.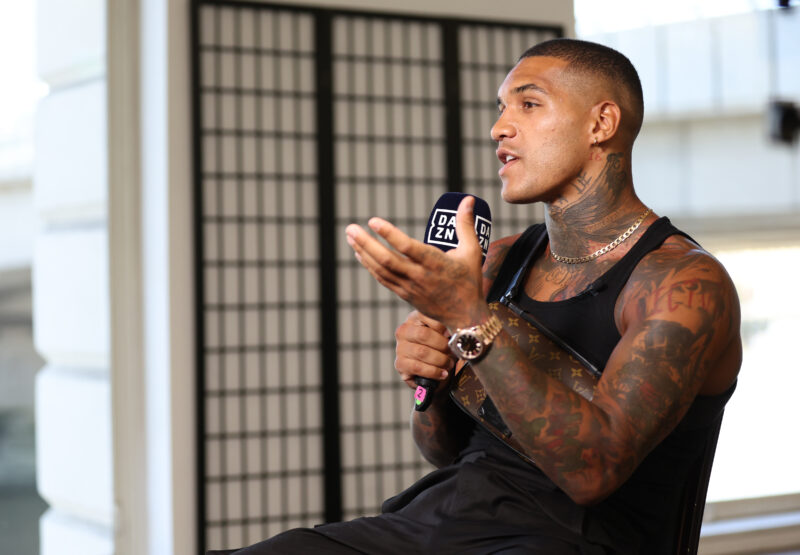 In a separate post which was no doubt aimed at stirring the pot in continuation of the mind-games witnessed in London two weeks ago, Eubank Jr. posted a photo of him supposedly watching TV with a bucket of Kentucky Fried Chicken on his lap, a stunt almost certainly intended to prod at the mind of Benn following Eubank's claims he 'cannot be beaten' in the fight. The making of weight will be a contentious topic in the build-up to October 8th, with the pair meeting in the middle at a 157lb catchweight as Eubank moves down from middleweight, while Benn steps up from the 147-pound welterweight limit respectively.