New BOXXER signing Joshua Buatsi will headline an event at Birmingham's Resorts World Arena on May 6th.
The light-heavyweight was confirmed as the promotion's latest signing earlier today after his contract with Matchroom Boxing concluded.
The 30 year old explained his decision to sign with Ben Shalom [BOXXER CEO] and Sky Sports at an announcement press conference.
"I want everyone here to sit at home and say 'Buatsi's boxing today'", said Buatsi.
"If we're not going, we know what channel we're going to. I'm not gonna tell you to download an app, to type in your email or bank details – type in a TV channel and you can watch me fight.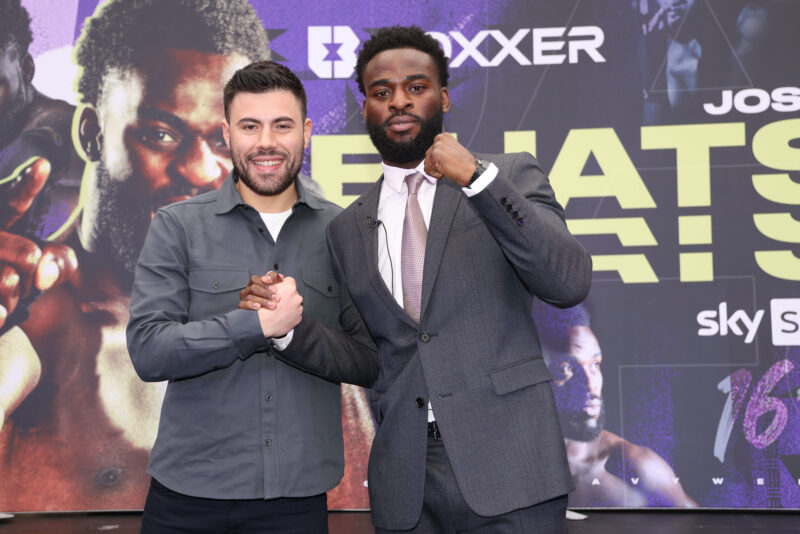 Promoter Shalom couldn't hide his delight at landing the Croydon light-heavyweight.
"If you'd told me 12 months ago that we'd be signing Joshua Buatsi I wouldn't have believed you", Shalom said.
"It's a special day for us and I'm honoured that he's chosen to sign [with BOXXER]. It's been a long road, we've had to be very patient for certain signings that we want.
"I'm lost for words that we've got such a talented fighter that we believe can take everything by storm and go on to achieve greatness."
Buatsi admitted the reach of Sky Sports played a big role in the decision.
"The most important thing to me was people having access to watching me. I've had some fights, even my last fight with Spider [Craig Richards], it was a hard fight but I ask myself 'how many people watched it? I don't think a lot of people saw it.
"For the blood and the sweat that I shared in that fight, it's important to me that people have access to watch it."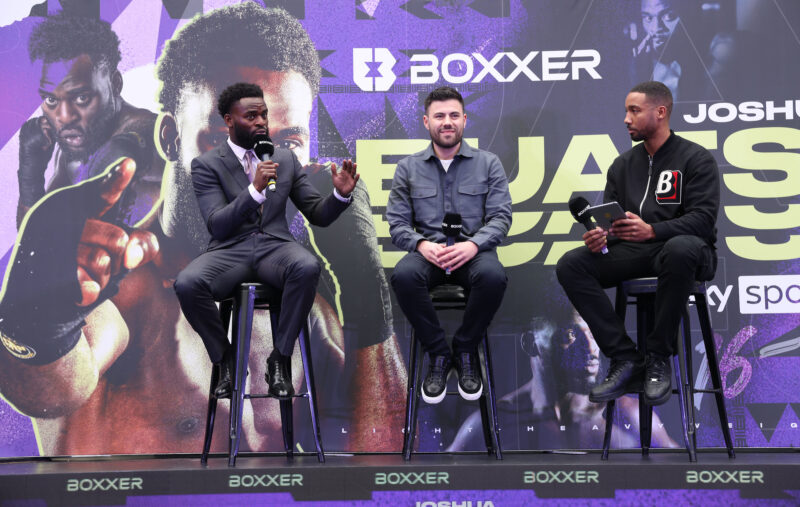 Buatsi also confirmed that he'll travel back to America at the end of the week to begin training camp.
"[The aim is for] May 6th to put on a show, to pickup from where I've left off.
"I've got good rankings [so the plan is] to manoeuvre myself carefully and hopefully get a world title shot."
Featured image: Jamie McPhilemey/BOXXER.