Conor Benn has now been charged by UK Anti-Doping (UKAD) for the 'alleged use of a prohibited substance' following his two failed drug tests from last year.
UKAD released the statement on Wednesday afternoon following reports yesterday that Benn had been provisionally suspended in relation to the two tests which registered traces of the banned substance clomifene in July and September last year.
Benn now faces a potential two-year ban from the sport.
UKAD's statement reads: "Following reports in the media and comments made by professional boxer Mr Conor Benn on Tuesday 18 April 2023, and in exceptional circumstances, UK Anti-Doping (UKAD) confirms that Mr Benn was notified and provisionally suspended by UKAD on 15 March 2023 in according with the UK Anti-Doping rules.
"Whilst provisionally suspended Mr Benn is prohibited from participating in any capacity (or assisting another Athlete in any capacity) in a Competition, Event or activity that is organised, convened, authorised or recognised by the British Boxing Board of Control or any other World Anti-Doping Code-compliant sport.
The statement also confirmed Benn was charged under Article 2.2 of the UKAD Code on April 3rd.
"UKAD can also confirm that on 3 April 2023 it charged Mr Benn with an Article 2.2 violation for the alleged Use of a Prohibited Substance (clomifene). The charge against Mr Benn is pending and will now follow the Results Management process in accordance with the UK Anti-Doping Rules.
"UKAD will not be providing any further comment at this stage."
British Boxing Board of Control statement
The British Boxing Board of Control (BBBoC) have also made a statement in relation to Benn being charged.
"The British Boxing Board of Control refers to a statement published today, 20 April 2023, by UK Anti-Doping.
"As stated therein, the BBBoC can confirm that Conor Benn has been charged by UKAD with an Article 2.2 violation for the alleged Use of a Prohibited Substance.
"The BBBoC relies upon UKAD to ensure that professional boxers comply with the UKAD rules (as incorporated into the BBBoC's Rules and Regulations), and awaits the outcome of the UKAD process in due course.
"The BBBoC will not be making any further comment at this time."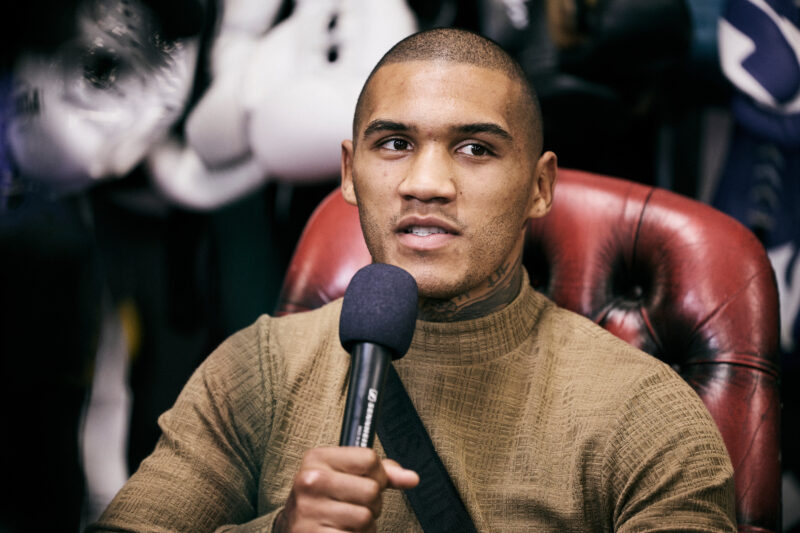 What's happened so far
News of Benn's failed tests became public three days before his planned showdown with Chris Eubank Jr in October.
Two Voluntary Anti-Doping (VADA) tests, taken on 25th July and 1st September, registered trace amounts of the female fertility drug clomifene which has been shown to increase testosterone in males.
The 26-year-old submitted a 270-page dossier outlining his case to the WBC in December (the first failed test was conducted as part of the WBC's Clean Boxing Programme).
The WBC then reinstated Benn into their welterweight rankings in February, stating his 'highly-elevated consumption of eggs' explained the traces of clomifene in his system.
Benn refused to submit the same document to the BBBoC/UKAD until recently however.
The Briton confirmed via social media on Wednesday that he was 'in touch with UKAD' and was subsequently provisionally suspended on March 15th.
Featured image: Mark Robinson/Matchroom Boxing.