Despite online backlash that TopRank and ESPN have poorly marketed the upcoming clash between Devin Haney (29-0, 15 KOs) and Vasiliy Lomachenko (19-2, 11 KOs) it is without question the vast level of talent that the pair bring to the table in what should undoubtedly be advertised as a boxing 'mega fight'.
This fight is also for all the marbles, with the undisputed lightweight title been on the line. The fight brings what boxing fans desire, similarly with the clash between Gervonta 'Tank' Davis (29-0, 27 KOs) and Ryan Garcia (23-1, 19 KOs) only a few weeks ago. However, what is strange is that this fight is less hyped than this bout was despite it been for the undisputed title in the same weight division.
It is worth noting that Garcias' and Davis' large social media following and widespread popularity contributed to this hype and marketability. On the other hand, this fight should be as big in a promotional sense if not bigger as the fight is ultimately the decider for the greatest contender within the lightweight division.
Lomachenko's sensational amateur and Olympic pedigree combined with Haney's undefeated pro record and exceptional boxing skillset gives all the ingredients for a great fight.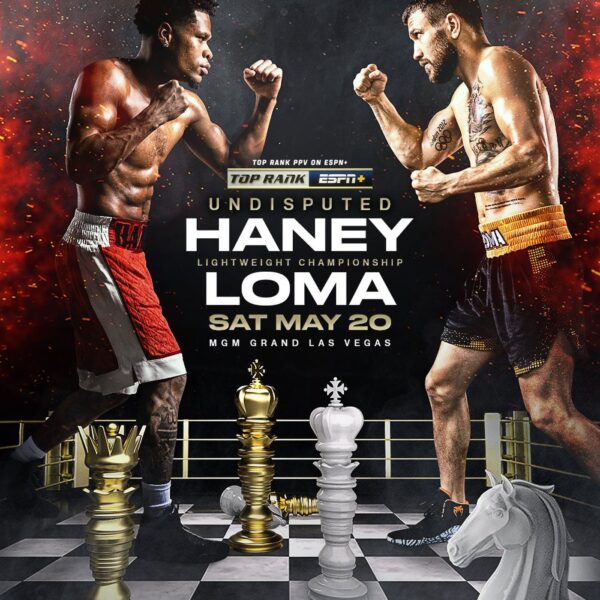 My Fight prediction:
PREDICTION: Haney by unanimous decision
I believe Devin Haney beats Lomachenko and this will most likely be a points win. I believe this to be the case firstly because Haney has the ability to completely outbox his opponents, making him a very tricky opponent to face.
I believe Lomachenko will struggle to work Haney on the inside and use his advantages as Haney will keep him at bay with his highly effective jab. The jab and his boxing skillset will allow him to successfully outbox Lomachenko over the course of the fight. I also believe Lomachenko is now slightly past his prime and that this will play a factor in the fight. Finally, I feel that Haney's back to back unanimous decision wins over George Kambosos Jr (20-2, 10 KOs) are a good indicator of who will come out victorious. This is because Kambosos beat Teofimo Lopez (18-1, 13 KOs) who beat Lomachenko. Despite this seeming far fetched, 'the man who beat the man' concept certainly plays a part in boxing predictions.