Leigh Wood (26-3, 16 KOs) looks to regain his WBA featherweight world title this Saturday as he tops matchrooms Manchester bill taking on the dangerous Mexican Mauricio Lara (26-2-1, 19 KOs), who he suffered a knockout defeat to back in February.
Leigh Wood was having success in the first bout and outboxed Lara in many of the exchanges up until his trainer Ben Davison threw in the towel after he was brutally floored by a powerful left hook in the seventh round. Despite debate surrounding the towel been thrown in, it is without a doubt that Davison had his fighters best interest at heart. Davison also based the decision off the fact that a rematch clause was in place. Wood also recognises the mistake he made by planting his feet and trading hooks with such a dangerous puncher and acknowledges that he may have switched off for a brief moment in the fight. Wood has recently stated in multiple interviews that he and his trainer have made small tweaks that will make a big difference when the pair clash for the second time, while still acknowledging that the fight will be no walk in the park having now felt the devastating affects of Lara's power in the first fight. Despite the rematch been held in Manchester instead of Nottingham the atmosphere will still be electric, with many fans travelling up on coaches and staying in hotels to support their hometown star. The big question left to be answered is will Wood get his revenge and redeem his loss or will the fight be a repeat? This question will ultimately be answered on Saturday night.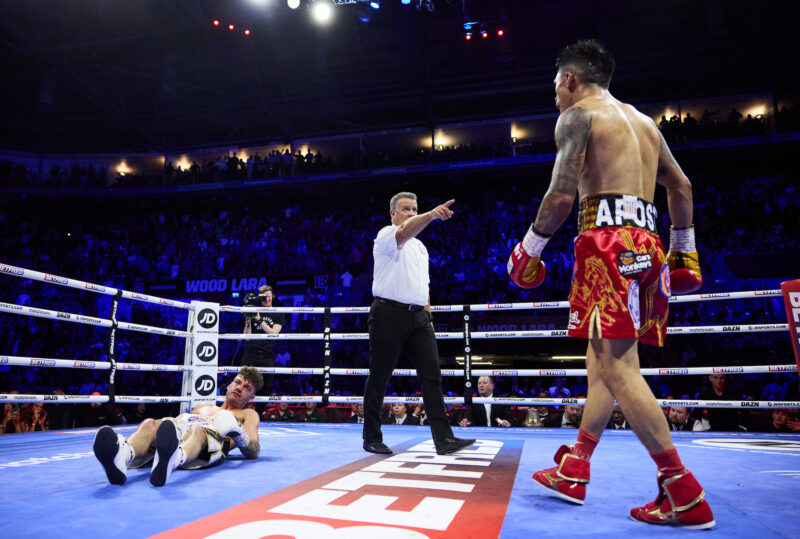 Jack Catterall (26-1, 13 KOs) will make his matchroom debut on the cards co main event and will take on Darragh Foley (22-4-1, 10 KOs). The pair exchanged words at the open workout on Wednesday with Foley telling Catterall that he thought he was bigger and Catterall confidently responding- "We'll see Saturday, son". Foley is clearly confident going into the fight coming off the back of a win against Robbie Davis Jr back in March on a matchroom bill. Foley floored Davis Jr in the second round and the fight was halted in the third when Davis Jr sustained a painful ankle injury. Catterall has been out of the ring for a year which also boosts Foleys confidence. However, Catterall certainly proved he is an elite fighter in his last fight when he took on Josh Taylor. Many thought Catterall was robbed of the decision on the night and if he were to have won on the scorecards he would have been undisputed at 140 pounds. This fight could well be a fight of the night contender due to Foleys high confidence and Catterall wanting to make a statement on his matchroom debut.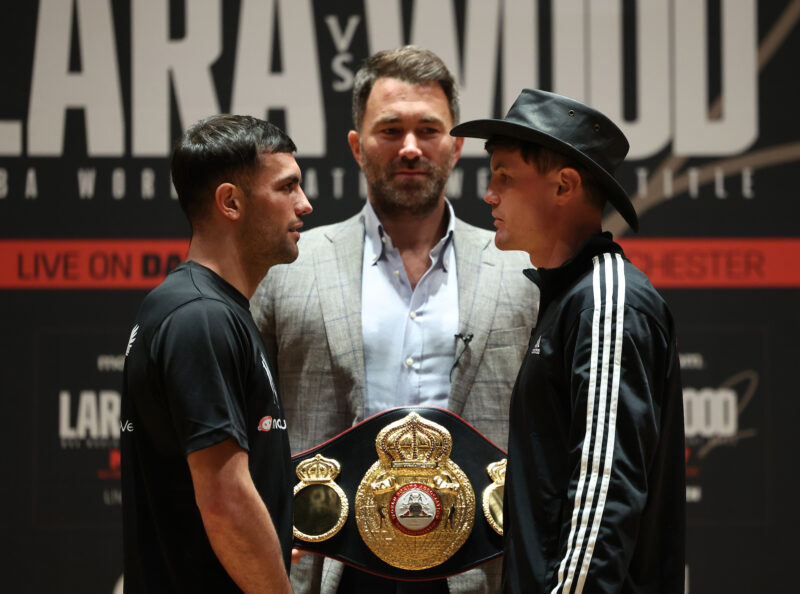 Campbell Hatton (11-0, 4 KOs) looks to pick up his 12th professional win, this time against a southpaw opponent. With Hatton been only 22 years of age his promoter Eddie Hearn is seemingly allowing him time to build his record and grow as a fighter before entering into any step up fights. Despite his last bout been an eight rounder , Hatton looked sharp and finished the job within the first round. Hatton is also fighting regularly with his previous fight been in early April.
The card also features another world title fight as Croatian Ivana Habazin (21-4, 7 KOs) challenges Terri Harper (13-1-1, 6 KOs) for her WBA super welterweight world title. Jamie Robinson (15-5-2, 4 KOs) will also take on Danny Ball (12-1-1, 5 KOs) for the vacant English welterweight title on the card.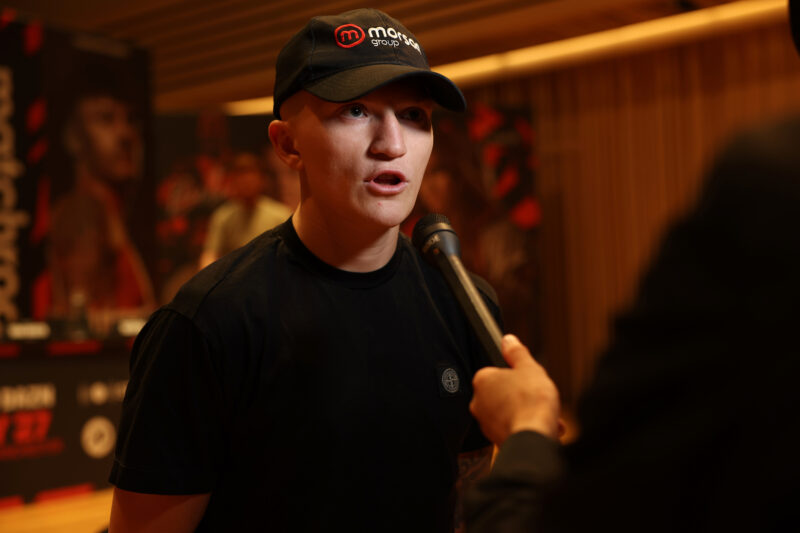 The card also sees lightweight Aqib Fiaz (11-0, 1 KO) return to the ring for his 12th professional fight and the successful amateur and Olympian Aaron Bowen (1-0, 1 KO) make his second professional appearance. Brother of Anthony Crolla , William Crolla , will make his pro debut on the card.
Featured image: Mark Robinson/Matchroom Boxing.