British boxing truly delivered last weekend as we got to see two of our best homegrown talents square off in the ring.
Featherweights Leigh Wood and Josh Warrington clashed for Wood's WBA featherweight strap in an entertaining bout that headlined a fight card that was actually palatable. Ultimately Wood's timing and power would mark the difference as he drooped and stopped the ferocious and determined Warrington at the end of round seven.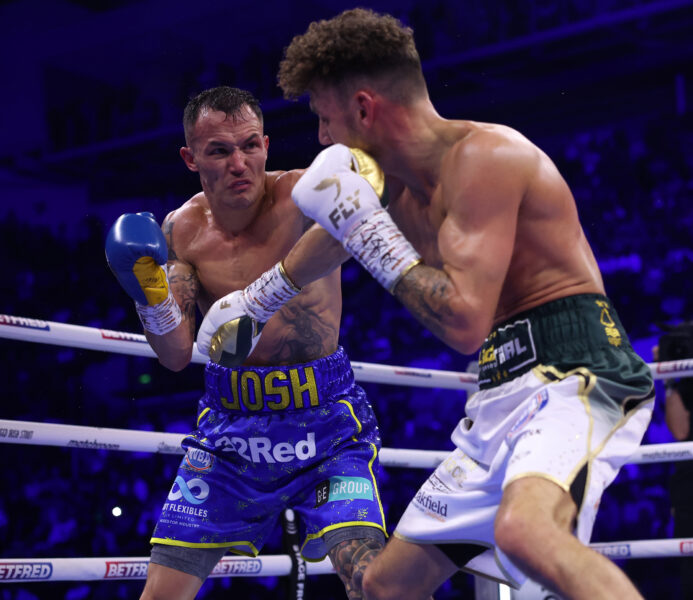 Though it can be argued that the fight did not exactly turn into the bloody punch up fight fans were hoping for and it was not without a sprinkle of controversy due to the nature of the stoppage it was truly refreshing to see two of our nation's very best at the peak of their powers going at it. It was also great to see two men who have been so heavily under-appreciated basking in the limelight. It was the kind of match up that gets boxing fan's thinking.
Why do we so rarely see the best Brits taking each other on? What does the very best of British boxing look like? Who are our favourites? And who are our best ever boxers?
The final question is the most commonly played with and discussed, everyone has their own definitive list, arguments over who was superior, Joe Calzaghe or Carl Froch or who tops our heavyweight list when we can choose between Lennox Lewis and the enigmatic Tyson Fury. But what's more fun is to find the boxers who never got the requisite respect, the ones who weren't necessarily the greatest but who may be considered alternate picks, fan favourites, the undervalued and unloved.
So, who are our best of the rest?
To answer this riddle, one cannot merely compare fight records and championship achievements and breaking boxers and their skill sets down is also not enough, this is a list of boxers who are misunderstood and underappreciated therefore a certain amount of personal opinion and reputation exploration is needed.
For a love of clear waters and all things old school this is a list of some of Britain's best underappreciated fighters in the eight original weight classes from fly to heavyweight. No light or super weights present. 
Heavyweight – Bob Fitzsimmons
Bob Fitzsimmons, born in 1863 and originally from Cornwall he moved to New Zealand when he was 10. Fitzsimmons was introduced to boxing by in the early 1880's by former bare knuckle boxing champion James "Jem" Mace and turned professional in 1883 in Australia as a middleweight and went on to become boxings very first three-division champion, winning world titles in middleweight, light heavyweight and heavyweight.
He achieved mass fame for beating "Gentleman" Jim Corbett who was known for being the man who defeated the great bare knuckle and gloved champion John L. Sullivan (The man who beat the man). Fitzsimmons boxed and defeated so many of modern boxing's forefathers including Jack Johnson, "Philadelphia" Jack O'Brien, George Gardiner, James J. Jeffries, Tom Sharkey, Nonpareil Dempsey who was the first ever holder of the world middleweight championship and many more.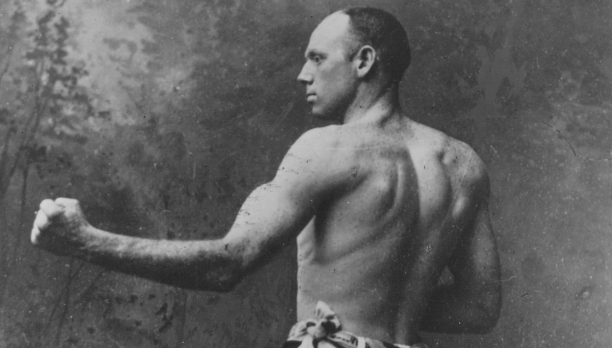 What makes the story of Fitzsimmons even more impressive is that he was and is the lightest man to ever win the heavyweight championship as he weighed just 165 pounds when he knocked out James J.Corbett for the title in the fourteenth round of their fight in 1897. The Cornish bruiser finished his career with an official record of 101 fights, 61 wins, 8 losses, 4 draws and 6 no contest along with 22 of what were known as newspaper decisions (all newspaper decisions are known as no decision bouts).
Fitzsimmons is a figment from another time when life was tough and boxers were harder than Wood-pecker lips and he is all too often forgotten, there is so much that could be said about him and he is truly one of the best heavyweights we fail to recognise. 
Light Heavyweight – Clinton Woods

Hailing from Sheffield, Woods turned professional in 1994 as a super middleweight and won the Central Area, British and commonwealth titles in the lower modern weight class. After losing his commonwealth title to David Starie in 1998 he ventured up the the historic light heavyweight division and captured the British, European and Commonwealth titles against Crawford Ashley and just kept on winning eventually finding himself opposite the one and only Roy Jones Jr.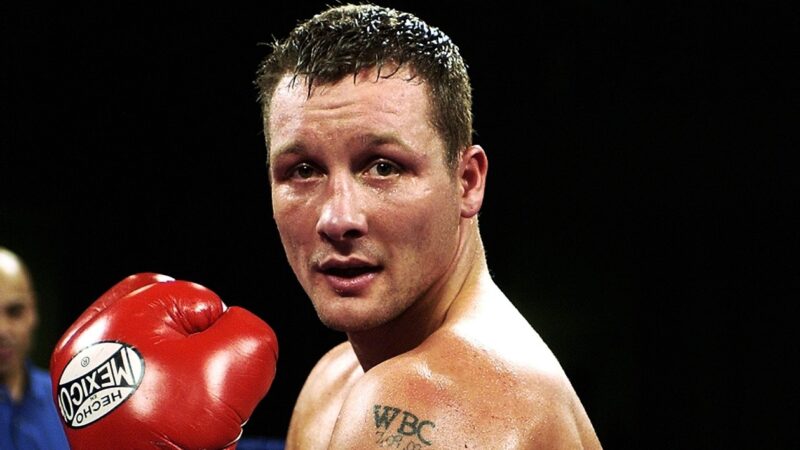 In late 2002 in a bout for the WBA, WBC, IBO, IBA, WBF and Ring Magazine world titles across the Atlantic in Portland, Oregon. Woods was simply not good enough to dethrone Jones and was taken out in round six by "Captain Hook" who himself was just two fights away from his first "proper" loss to Antonio Tarver. But Woods kept plugging away and one year later found himself challenging the teak tough Jamaican Glen Johnson for the vacant IBF world title but again fell short, dropping a unanimous decision, Woods secured an immediate rematch but was again second best.
Not deterred the Sheffield work horse kept going and in 2005 he finally got his hands on what he had covered for so long when he defeated American Rico Home via with round TKO for the vacant IBF title. Woods would then go on to make four successful defences, defeating Mexican former champ Julio César González twice, gaining revenge over glen Johnson and stopping Australian challenger Jason DeLisle before losing his title to the extremely talented Antonio Tarver. Woods was a testament to hard work and blood sweat and tears, a simple workman of a fighter who squeezed out every ounce of talent and skill he had to over achieve to the maximum. 
Middleweight – Chris Eubank
Chris Eubank is a man who deserves a lot of love for his middleweight career. A fighter every British boxing fan knows but not many understand, famed for his iron chin and fantastical showboating many have failed to see the pugilistic genius the Brighton maverick displayed over and over again. Eubank was orthodoxly unorthodox, equally capable of boxing a fight out using nothing but the fundamentals and his educated jab and knocking an opponent out cold with his massively underrated punching power after mocking them with odd shapes and whimsical behaviour.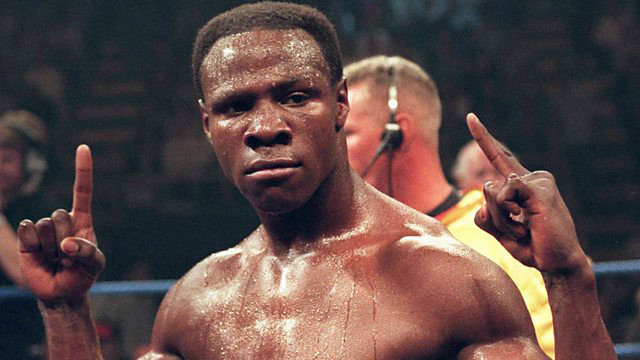 Eubank made his debut in 1985 in the USA and won the WBO world middleweight championship in 1990 with a ninth round TKO victory over his nemesis Nigel Benn. Eubank defended his title three times with his final defence being a 12 round majority decision win against fellow Brit Michael Watson which concluded his time at middleweight. His next bout would mark Eubanks entry into the super middleweight division and it was an immediate rematch with Watson for the vacant WBO title. This was the night Watson's life would change forever and perhaps the night boxing never really recovered from and Eubank certainly did not. Watson was stopped in the final round and would spend the next forty days in a coma and have six brain operations to remove a blood clot. It's a story all boxing fans know, Watson spent a further year in an ICU, was confined to a wheelchair for over a year more and had to re-learn how to walk, talk and write.
It as a truly sad state of affairs and it visibly affected Eubank, yes, he was still brilliant and yes, he gave boxing many, many more great nights but something left him the night Watson was injured, the spark of vicious intent was diminished and the fire was dampened, no one could blame him but on he went and he boxed the likes of Nigel Benn, Steve Collins, Joe Calzaghe and Carl Thompson in both the super middleweight and light heavyweight divisions. It can be said that Eubanks career was lacking in the opponent department as he could of and should have taken on the likes of James Toney and Roy Jones Jr. But we can only judge him on what he gave us and he was a boxer who quite literally lost a piece of himself in the ring.  
WELTERWEIGHT – Kirkland Laing

The welterweight division has flourished in modern times and somehow supplanted the higher divisions as boxings premier weight class. This was partly due the weak heavyweight division of the 2000's and stars such as Floyd Mayweather making a home at welterweight. And Britain has had some great welter's but none more misunderstood and underappreciated than Kirkland Laing. "The gifted one" who was born in Jamaica can only really be described as an enigma or perhaps a perpetual frustration. Laing was lazy, unprofessional, undedicated and ridiculous, he preferred to live the high life rather than the receptive life of an athlete. But at his core he was a shockingly talented boxer who possessed awkward, unconventional skills and attributes.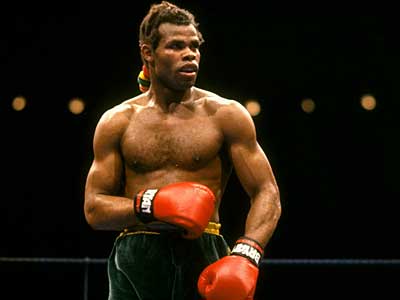 Famous for his hands down defence and exaggerated wide stance, which could leave him open to his opponents punches but also allowed him to bob and weave with great effect. In 1982 Laing hit the jackpot and secured himself a bout against the remarkable Roberto Duran. No one could see a way for Laing to defeat "Hands of stone". Senior journalist at Boxing News called for the fight to be cancelled as to protect Laing from a savage and life altering beatdown. They were wrong, everyone was wrong.
Somehow the frustrating Brit got his hand raised as he fulfilled his promise and showed the world what he was truly made of and was awarded a split decision victory over the Panamanian wonder. Laing would not capitalise on the victory and would go missing for a year after the fight and blow his whole purse and would never reach those golden heights again in his ever sporadic and infuriating career but at his very best Kirkland Laing was a hard night's work for anyone, including the greats. 
LIGHTWEIGHT – Ken Buchanan
It seems mad to label "The fighting carpenter" as anything but the greatest British lightweight of all time and one of the greatest in the divisions history but it is a sad truth that the Scottish sensation is a terribly underrated boxer. A simple but affective fighter who used his textbook jab to set up tidy combinations and long-range attacks to overcome some of lightweight's greatest combatants.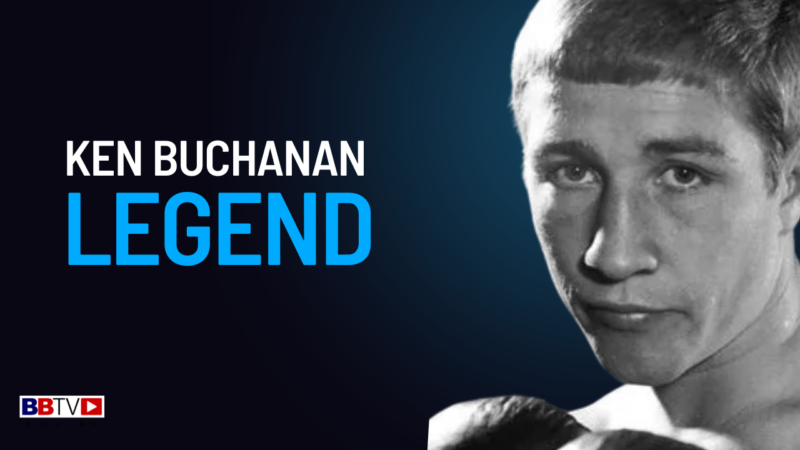 LEGEND KEN BUCHANAN. A TRIBUTE TO THE LIFE AND BOXING CAREER OF 'SCOTLAND'S GREATEST!'
Buchanan had a long and storied career, picking up multiple British titles, the European strap and the WBA, WBC and Ring Magazine world championships. His resume is impeccable, sharing the ring with the immense Ismael Laguna twice, Carlos Ortiz, Roberto Duran, Jim Watt and Guts Ishimatsu. Ken Buchanan is one of the true greats of the sport, it's a sad indictment of boxing that most fans only know him for the shocking Duran loss, there was so much more to the hard nut wood worker and he deserves infinitely more recognition than he has ever received. 
FEATHERWEIGHT – Naseem Hamed
Was "Prince" Naseem Hamed ever really the talent we are told he was? Or was he just an overrated, cocky prat with some flashy skills and little substance? Well, he was certainly cocky, that was half of the appeal but in truth Naz was probably better than most of us have ever realised. Born and raised in Sheffield, Yorkshire to Yemeni parents, Hamed found boxing early and became a protege of the Brendan Ingle's Wincobank boxing club.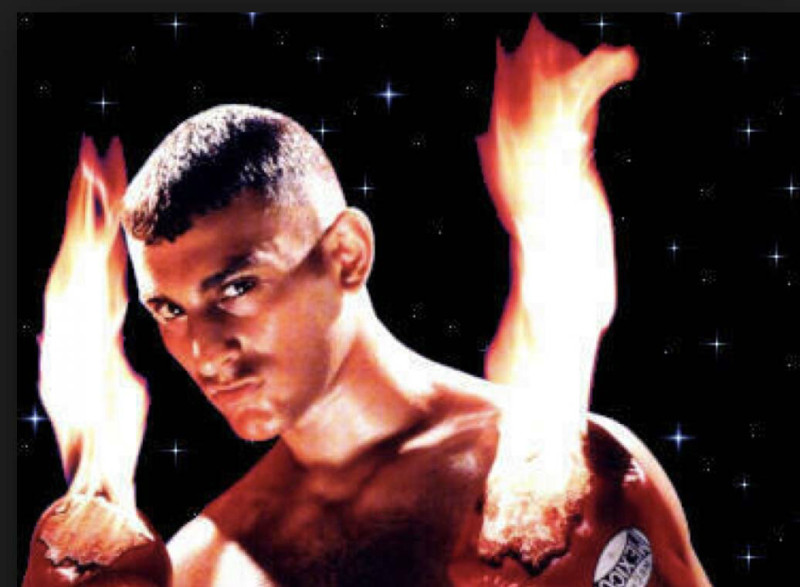 The Wincobank is famous for developing unconventional and flashy boxers but no one embraced the gyms's style like Naz. An über flashy, ultra cocky southpaw with cat like reflexes and thunderous power that would have suited a middleweight, Naz seemed to have it all but he had his detractors, those who did not appreciate his near constant showboating and deemed it disrespectful. Solidifying himself at world level with his TKO victory over fellow Brit Steve Robinson for the WBO world title, Naz would go on to defend his belt fifteen times and win the IBF title in 1997 by stopping Tom Johnson and the WBC title by defeating César Soto in 1999.
His defining night came against the tough American and former WBC champ Kevin Kelley in late 1997, a nasty build up led to a ferocious fight that saw both men go down three times and Hamed stopping Kelley in the fourth round at New York's Madison Square Garden. In 2001 Hamed took on the modern great, Marco Antonio Barrera for the vacant IBO title and was soundly outboxed over twelve rounds, for some reason this fight seems to have cast a shadow over Hamed's entire career, as if one loss somehow negates thirty-six victories. And it was Barrera that beat him, the "Baby Faced Assassin" was no slouch. British boxing was lucky to have the cocky puncher and we could certainly do with him now.
BANTAMWEIGHT – Jamie McDonnell
Jamie McDonnell is one of boxing's unexpected success stories. The Doncaster native can only be described as an exceedingly basic boxer, but that turned out to be one of his chief strengths, his mastery of the fundamentals, standing at just under 5ft 10 inches, McDonnell was an extremely tall Bantamweight who was an expert at utilising his superior height and range, spearing opponents with his long dominant jab and following through with well-placed straight rights, McDonnell at his best was a skinny menace.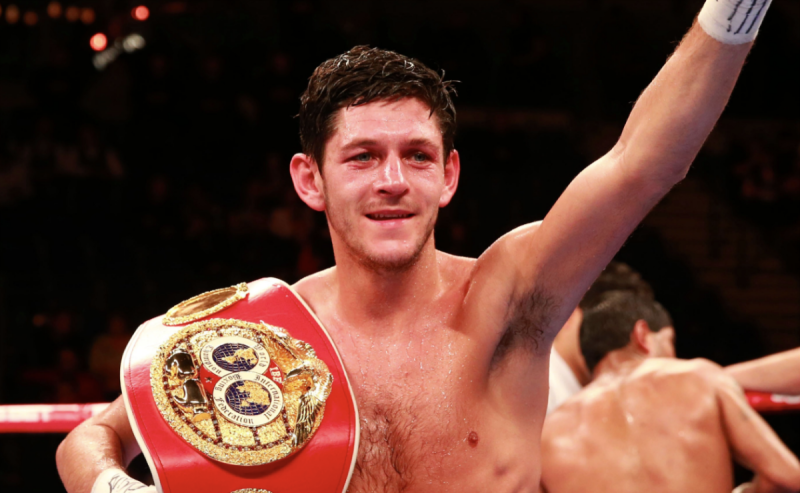 After a failed attempt to win the British super-flyweight title against Chris Edwards and a points loss to fellow underappreciated little man Lee Haskins in 2008, McDonnell turned his career around and went on an absolute tear, cleaning up at domestic level and defeating Mexican Julio Ceja to claim the vacant IBF world title in 2013 before picking up the WBA title the following year. In 2015 McDonnell would travel to America twice to claim back-to-back wins over former and future champ Tomoki Kamed in fights he was simply not meant to win.
In 2018 McDonnell travelled to Tokyo to take on the monstrous, future hall of fame talent Naoya Inoue and was dispatched with in one round. Jamie McDonnell did things no one would ever expect though blood, sweat and tears and turned a lot of modern fans onto lighter weight boxing. 
FLYWEIGHT – Charlie Magri
Before the modern proliferation of "in-between" weights and ultra lightweights such as minimum weight the fly's were boxings smallest brawlers and, in a division, famed for its high tempo, fun fights there was one Brit who was as entertaining as any. Charlie Magri was a Tunisian born pocket sized brawler who only understood one way to box, the fun way, a ferocious come forward puncher with heaps of aggression. Magri was an elite amateur who won back-to-back Junior ABA championships and four senior ABA championships in a row from 1974 to 1977 and this was when the ABAs were the true battle grounds of this country's premier vested talent.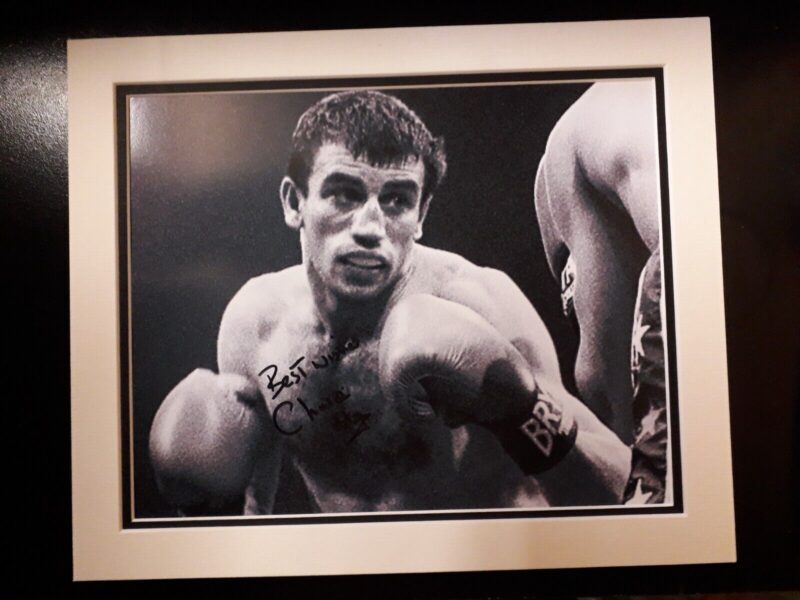 After a poor turn at the 1976 Montreal Olympics Magri turned over and the rest is history. In a professional career that started in 1977 and finished in 1986 Magri won the British Championship, two European titles and the WBC world championship in a decisive victory over Dominican Eleoncio Mercedes and put together a record of 30 wins and 5 losses with 23 wins coming by way of knockout, an astounding KO percentage for a man so light. In reality all flyweights are underrated, the division has never got the love it so, so deserves but Magri was a real dynamo who gave boxing his all.