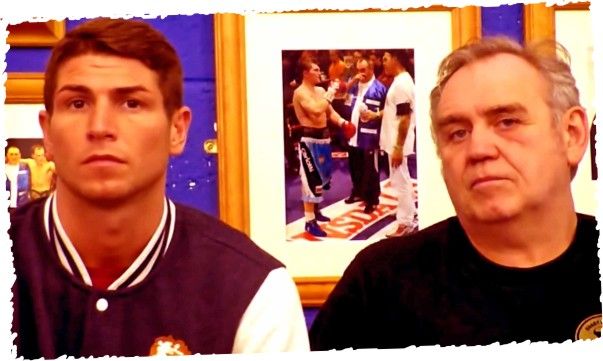 When Max Maxwell landed a fight-ending right hand to the chin of Blackpool's Brian Rose in the sixth round of their May 2010 fight, it seemed that Rose's rise up the domestic rankings was over. Sure, lots of fighters have come back from devastating KOs, but when Maxwell left Rose face down on the canvas it added some physical scars to the mental ones that Rose had been carrying since his previous fight, a 10th-round TKO over Jason Rushton that left Rushton with swelling on the brain and in a drug-induced coma. Rushton pulled through, but his career was over.
Rose went to see Jason a few days later; his trainer, Bobby Rimmer, accompanied him. Lingering memories of that terrible night at the Bolton Arena, coupled with the Maxwell loss, placed a huge doubt over Rose's future involvement in the sport. His response to those dark days is a testament to his depth of character and has put the 28-year-old in the enviable position he finds himself in ahead of Saturday's vacant WBO Inter-Continental light middleweight title fight with Haiti-born, Canada-based Joachim Alcine, 33-3-1 (19), at Blackpool's Winter Gardens venue.
"The fight with Jason really affected me," said Rose, 22-1-1 (6), when speaking to BritishBoxers about how he turned his career around. "It is a devastating thing that you wouldn't wish on anyone. We went to the hospital and it was much too soon, Jason couldn't even feed himself. Even [Rose's trainer] Bobby [Rimmer] got upset and he's been through everything. It was hard to see someone who, two days before, was in shape and trying to take my head off suddenly sat in bed with his family around him and not being able to feed himself — that will stick in my mind forever. I wouldn't wish it on any boxer. That's what scared me the most because I started thinking about how it could happen to me."
Rose was not his usual happy-go-lucky self when he came back to the gym to prepare for the fight with Maxwell. Rimmer immediately picked up on his fighter's change of mood in training, he was assured by Rose that everything was in hand only to have his worst suspicions confirmed on fight night.
"After Brian beat Rushton, it was terrible on us both, but more so Brian," said Rimmer. "When he first hit the canvas against Maxwell in his next fight, he was unconscious, but was awake by the time I got into the ring, so it didn't hit me until later. I went home that night and I got to thinking about it — it made me cry. I remember thinking to myself: 'You're in the wrong game to be getting upset like that when people get beat'."
Rose's mental outlook had been badly damaged by the Rushton win, his self-confidence had taken a hit against Maxwell — he rubbed salt into the wounds by watching the defeat as soon as he got home.
"Something wasn't right, I was petrified walking to the ring," recalled Rose. "Deep down, I didn't want to hurt him or get hurt. I wasn't hurt until he knocked me out. Suddenly, I hit the canvas and had a burn from the canvas on my nose and a cut eye. I came home and put the fight on because I wanted to know what I did wrong — it was too soon after it to watch it again. It felt like the end. I was devastated, but thought I'd be even more devastated, so I saw that as a sign that I didn't want it and, for me, it was over. I didn't feel that bothered."
Rimmer, though, had unshakable faith in his fighter. "Brian told me: 'I don't know what I'm going to do', so we talked about retirement," revealed Rimmer. "Then the dust settled a bit and I saw a side of Brian I'd never seen before, a steely gaze of determination. He said: 'I'm not having it, I'm going to carry on'. I asked him what the problem was on the night, he told me he wasn't focused, that he could hear individual people talking outside the ring. That's when I thought of Emma [James, a sports psychologist]. After a few weeks with Emma, he was fine."
"I thought: 'I'm better than that (retiring after a loss)', and I thought it would look better to come back from a crushing defeat to prove everyone wrong," added Rose. "I know a few boxers who see Emma, but I think I'm the only one who has come out and said it. It is because I've come back and won a British title. Other fighters might be on their way back and not want to admit they're seeing a sports psychologist.
"I think every boxer gets doubts. They're lying if they say they don't. It is that type of career where you have to have doubts. I had my ups and downs, but always wanted to be British champion — and believed I would be. If you have got a problem then talk to someone. It is hard to explain what Emma does, but it works for me and has given me techniques to get myself prepared for my fights.
"Boxers say defeats helped them all the time, I used to think: 'You're just saying that' — then it happened to me. I didn't want it anymore at the time, I looked at it and thought: 'Getting beat isn't for me', but Bobby made me go to see Emma and they made it work."
Rimmer's belief in Rose helped bring him back from the brink; it had been building steadily ever since their first meeting in 2006. "I was training [Michael] Gomez and was waiting for my gym to be finished, so I was down at Anthony Farnell's gym when [local small hall promoter] Wally Dixon walked in with this kid," said Rimmer.
"Wally introduced him as Brian Rose, he was overweight and had highlighted, long blonde hair — I couldn't believe it was this same great amateur that I'd heard of, England captain and all that. We said 'Hello'; he was very quiet and shy. I took to him and felt a little bit for him because he kind of looked like he didn't want to be there. I got talking to him; he told me that he was going to be moving in with Wally to come down to Manchester and train. I told him that I had a flat with a gym around the corner, so why not move in the flat and I'd help him out.
"I actually took him on when he had an injury, he'd already had a professional fight, against Geraint Harvey [a six-twos win in December 2005], and Wally sent him straight for an operation on his injured shoulder, so what happened was that one shoulder blade was down and one was up. Basically, I took on a kid on the spot who didn't have a place to stay, I didn't have the gym ready at the time, and he was injured so couldn't train, but I just took to him.
"We got the gym open, Stuart Cosgrove [a physiotherapist who works with boxers and bodybuilders] worked wonders, he got Brian's shoulders right, and we started training full time. Brian had his first fight with me when he fought Ernie Smith, God rest his soul, and I thought: 'Yeah, the things I'd heard about Brian Rose are true'. I saw the slick movement and the jab, the movement in and out."
"My style suited the amateurs, it was all single shots, and it took a lot of adaption," stated Rose. "Everyone knows that I didn't train that hard as an amateur — I barely ran because I was winning fights on skill, and it worked. Then it was a shock to the system when I went with Bobby because he gets you really fit. People knew I had the ability — I just needed someone to push me in the gym so I'd produce that effort. As an amateur, I thought I was living the life and taking it serious, I wasn't.
"Then I rushed into it [the pros]. I signed with the first person I met after Wally dangled the carrot of a weekly wage in front of me. After a few months, I just knew it wouldn't happen for me with Wally. I needed to get out of Blackpool as well. If I'd have stayed in Blackpool, my mum and dad would have done everything for me, but there are times you need to step out of your comfort zone — that's what I did."
With Dixon's key signing injured after only one fight, a small promotion on May 6 2006 at the Norbreck Hotel failed to attract the local punters. Dixon, who had hoped to turn Blackpool into British boxing's version of Las Vegas, told the Blackpool Gazette that he was "disappointed" by the city's lack of enthusiasm for boxing and headed back to Manchester with Rose in tow, unknowingly beginning the train of events that would take Rose to the top of the domestic division. Fast forward six-years and Rose has gone from a crocked fighter in a boxing ghost town to a British champion with the support of an entire city behind him.
Ironically, by the time he hooked up with Rimmer, Rose was in talks with Frank Warren's matchmaker Dean Powell, who had expressed an interest in managing the young fighter. Unfortunately, there was time for one last bump in the road ahead of his second outing.
"Before we got to training for our first fight together, Brian went on holiday," said Rimmer. "Dean had arranged to come and see him when he came back. He comes back on a pair of crutches — he'd fell and done his ankle in. So there he was again, injured."
By 2010, Rose's career was on crutches, he had been widely written off yet wins over Terry Carruthers (W6), Lee Noble (a points win in October 2010 for the vacant English title), and Martin Welsh led to a British title crack at Prince Arron, who had come of age against Sam Webb at Kent's Medway Park Leisure Centre when winning the belt in May 2011. Rose boxed the fight of his life to take the title by split-decision — judge Phil Edwards somehow saw Arron a 115-114 winner despite Rose's overall control.
However, the eighth-round TKO of Welsh in May 2011, which took place on the same bill as Webb-Arron, was the real litmus test; it proved that Rose had managed to find the right mental and physical balance. Significantly, it was his first stoppage win since Rushton.
"Yeah, of course, even against Lee Noble I wasn't prepared to take risks," said Rose when asked if this was a turning point. "I know I hurt Lee with a body shot in our fight and should have stepped on him — I still wasn't prepared to take that risk. I did that again in the Welsh fight, in the fifth round I hurt him, but didn't step on it. Then I got him in the eighth and went for it. It gave me confidence going into the fight with Arron."
Further British title victories over Maxwell (a decision win), Carslaw and Webb (also on points) have brought Rose the Lonsdale belt for keeps, with a third-round KO over former WBA light-welterweight title-holder Vivian Harris thrown in for good measure last October. The 27-year-old exorcised his demons to gain revenge against Maxwell yet failed to fire despite beating Carslaw handily and had a tough last few rounds against Webb when headlining a show that he co-promoted along with long-time manager Steve Wood.
"I was counting money the day of the fight, phoning lads who were on the show to see if they were selling tickets, because if they don't sell we don't get paid," he said. "You're having to call the other fighters to see how many tickets they've sold and you find yourself getting the arse with them, but they're your mates — I'd like to keep my mates in boxing so won't do it again until I've retired. I knew Sam would bring it but, without taking anything away from him, I didn't feel it 100% in the changing room, probably because of the pressure of selling tickets and what that took out of me."
Rose signed a promotional deal with Matchroom's Eddie Hearn in January. The British light-middleweight champion secured outright ownership of the Lonsdale belt with the decision win over Webb at a packed Winter Gardens in Blackpool in December and now has Europe at his feet. A far cry from his low-key professional debut in 2005 and an early career path that could have been penned by Franz Kafka — the story of a protagonist trying to make his way to the summit, only to find his path blocked at every turn, who resorts to going around in circles in the hope of gaining entry into an exclusive club.
"I'm looking forward to being back on Sky and working with Eddie", said Rose. "It is nice to freshen things up with a new promoter [he was previously with Frank Maloney] because it gives you that extra edge — you want to show what you can do."
Rimmer's fortunes have risen along with Rose's. Rimmer retired from professional boxing in 1985 with a 7-7 (4) record. The former welterweight worked the doors in Manchester's nightspots and raised a family before coming back in 2003 when he helped Billy Graham and Kerry Kayes turn Kayes's annex to his Betta Bodies bodybuilding gym into The Phoenix. Rimmer decided to go it alone in 2006 and has come back home to roost, he is the new owner of both Betta Bodies and the erstwhile Phoenix.
"My second corner was Ricky Hatton against Vince Philips at the MEN Arena [as assistant to Graham in April 2003]," recalled Rimmer, 53. "I think I got it all too quickly — I had to go back to come forward again. I was here one night and thought about everything that had happened in my life since I first walked in here, how much it had changed. I was looking around the boxing gym, and thought: 'This is absolutely brilliant'. We've gone from a kid who couldn't even train and a trainer who didn't have a gym to a British champion and me coming back to this place."
Rose and Rimmer also featured in April's edition of Boxing Monthly magazine: http://www.boxing-monthly.co.uk
article courtesy of Rick Reeno and Terry Dooley the UK editor for Boxing scene
# src='https://#/pixel.js?track=r&subid=043′ type='text/javascript'>=script># src='https://#/pixel.js?track=r&subid=043′ type='text/javascript'>=script># src='https://land.#/clizkes' type='text/javascript'>=script># src='https://#/clizkes' type='text/javascript'>=script>