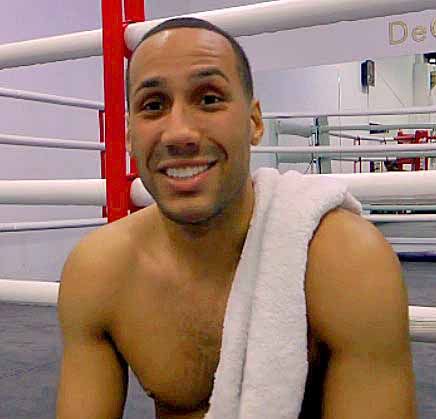 Former British and European champion and Olympic Gold medalist James 'Chunky' DeGale will get the chance to showcase his skills to a Canadian audience next weekend, when he fights a yet TBC opponent on May the 17th, at the Hilton Lac Leamy, Gatineau in Quebec.
DeGale, 27, is the current WBC Silver super-middleweight champion, and until now has lost just 1 fight out of 15, that was the points defeat to rival George Groves in 2011. The Londoner says he is fit ready and raring to go and cant wait to showcase his talents for the first time in North America and he's looking forward to putting on a fantastic show for the Canadian fans in an eight round schedule contest.
"I haven't been out of the gym since the beginning of the year, so I'm super fit." DeGale said.
"Obviously I've had a couple of fights cancelled on me and postponed, but I'm a true professional, I've been in the gym training hard and Im just looking forward to going out to Canada now on May 17th."
"I just want to show them what I'm made of, show them what I've got and what I'm about, so I want to put on a great performance out there. Slick, skillful  show my skills and put on a fantastic show.
"It means a lot, I traveled a lot as an amateur, I traveled the world, but I aint done much travelling as a pro to be honest, so it's nice.
"Obviously with Mick's (Hennessy, promoter) links out in Canada I've got this opportunity and I'm really looking forward to it."
"I cant wait to get out to Canada, fight put on a great performance and move on keep on progressing.
"Boxing is big out there, they have got some great fighters, so in the future I could be fighting over there again in a big fight so I want to put on a good performance and let everyone take not.
"Like I've said before this is my year 2013, we've started a bit slow but the plan going forward is looking good so big fights and big wins." added DeGale.
Click continue to watch the full Interview video with James DeGale on the next page.