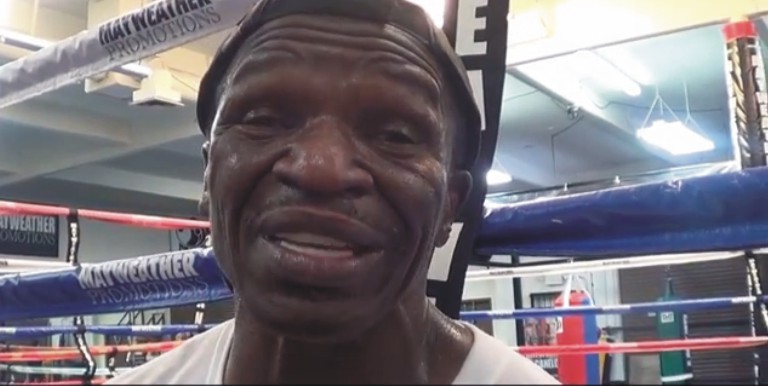 The outspoken father and trainer of world No1 pound for pound boxer Floyd Mayweather Jr has spoken out about the rumours circulating, that British boxer Amir Khan is to boycott a fight against Devon Alexander to face his son instead.
Speaking in Las Vegas, at the Mayweather Boxing Club, Floyd Senior welcomed a fight against Khan for his unbeaten son, suggesting that even though Khan doesnt deserve to get a fight with junior, it would be an easy night's work and only what his boy deserves after facing tougher foes.
"If the fight do happen, I want Floyd to tear his arse out of the frame." Mayweather Sr. told Chris Robinson.
"He better take the fight with Floyd because that's the only way he get him, because he might not get through Alexander. So his best thing to do is to take the one with Floyd first.
"He really don't deserve a fight with Floyd, but you know what, hey I think all these tough guys and champions who Floyd has fought over the years I think Floyd deserves an easy arse fight like Amir Khan.
"I'm not gonna call him because he is still up in the rating's but, Amir Khan is not…..(long pause)… We know what he is!"
Is Mayweather dissing our boy and will Khan prove him wrong and make it an hard night for Floyd Jr.?
Or is Khan well out of his depth here and will Mayweather do what he has to his last 45 opponents?
Will the fight happen?
Please leave your comments below or Tweet us @britishboxers
Continue to the next page to watch the video interview with Floyd Mayweather Sr.