England are out of the World Cup before Germany had kicked off their 2nd group game, usual football farce we have become accustomed to in Blighty but our attention turns this weekend to Glasgow for the sport that never lets you down; boxing.
Before we look at one of the biggest domestic grudge-matches outside of Froch-Groves, let's reflect on an exciting weekend of action in America and a look at some current events on the British scene:
Guerrero should be glad he wasn't facing Khan! – Carson City, California
Vasyl Lomachenko (2-1: 1KO) the 2-time Olympic Gold Medallist won the vacant WBO Featherweight title in only his 3rd professional contest.
Hi-Tech is 404-2 combining his amateur and professional career which is a staggering statistic beat Gary Russell Jr (24-1: 14KO's) in a fight of pure technical poetry.
Both Southpaws, they displayed sublime boxing and punching capabilities that had me on the edge of my seat throughout.
The telling difference was Lomachenko who barely wasted a shot and had that extra level of ability that proved to be decisive.
The next move for the Ukrainan will be interesting; does he look to unify the division? Will he have a few voluntary defences?
The pressure will be on his team to continue his light-speed progression but I feel a sense of calm needs to be applied and a few comfortable bouts are required primarily.
Robert "The Ghost" Guerrero (32-2-1: 18 KO's) made his return to the ring after a 14 month absence where he suffered a landslide defeat to Floyd Mayweather Jr.
In a wild 12 round brawl against Yoshi Kamegai (24-2-1: 21KO's) which the 31 yr old Ghost suffered a badly damaged eye in the 6th and was nearly KO'd in the 11th he managed to win via unanimous decision.
It took everyone by surprise; Guerrero included the aggression displayed by Kamegai who fancied his chances of an upset here.
In what was expected to be a routine victory, for me it made the match making against Mayweather last year even more startling.
The Ghost is no-where near elite level and he should count his blessings he wasn't paired with Keith Thurman, Amir Khan or a Shawn Porter in his comeback fight as he would have been stopped with ease.
Martin Murray chasing third wort
Martin Murray (28-1: 12KO's) outpointed Max Bursak to move closer to a third title shot and hoping it will be 3rd time lucky for him.
The St Helens middleweight won comfortably in Monte Carlo, with the judges scoring of 119-109 (twice) and 117-112.
The 31-year-old is now eyeing up either new WBC champion Miguel Cotto or IBF ruler Sam Soliman next.
Murray's previous world title fights ended in defeat; he drew with Felix Sturm in 2011 and for me beat Sergio Martinez in Argentina only to be "robbed" on points with the judges backing the home fighter.
Kell Brook-Shawn Porter? Fight OFF!
In a week of gossip, speculation and outright ridiculous rumours the furore surrounding Special K's IBF title fight against Shawn Porter would not have looked out of place in a soap opera.
Kell Brook has bottled it, he hasn't signed the contract, Matchroom don't want the fight was the mild accusations thrown in Brook's direction.
Let's be clear, I don't know Kell personally but I would be shocked if any of this garbage is true.
He has been training his bollocks off this year in preparation for this fight.
Yes he has been very unlucky with injuries and circumstances leading up to this long-overdue bout but people need to give the guy a break and support him fully for this fight.
It baffles me that our very own supporters would back an American over a Brit.
Do I believe Brook will beat Porter in my heart of hearts?
No!
Unless he displays a gear which anyone has yet to see to enable him to "step-up" a level.
Will I be cheering Brook on?
He is British so I will support him and so should you, we want more world champions on our shores.
I believe the main sticking point has been an agreement on the date of the fight; originally the 9th August was agreed but for one reason or another this isn't happening now.
Does Porter want the Mayweather fight, is this the sticking point?
I think any fighter at 147lbs is offered the chance to fight Floyd at the expense of vacating your world title in the process then it is a risk Showtime Shawn will take.
This would leave Brook to contest the IBF title in his next fight against the next highest ranked opponent.
Watch this space as hopefully things should be clearer and agreed in the next week or so.
Ricky Burns – He Who Dares, Glasgow
Matchroom Boxing return to Glasgow on Friday night in a stacked card headlined by former Light-weight World Champion Ricky Burns.
Burns (36-3: 11KO's) is making his maiden outing as a Tony Sims trained fighter and I'm excited to see what tweaks have been made in camp.
I expect that he will throw more body-shots in this fight as it is something that has been absent from his game for some time.
Burns faces undefeated Dejan Zlaticanian (18-0: 13KO's) for the vacant Lightweight WBC Silver title as he works up the rankings to face champion Omar Figueroa late 2014/early 2015.
Tony Sims spoke to Matchroom on Ricky and had this to say:
"It's about the desire," said Sims. "If that is there for Ricky after losing his World title then he can definitely come again and be World champion. He's got plenty of hunger and he wants to prove it so he's got a great chance to go again because he has the right attitude. Darren had to suffer a lot to get to the top but he always had it in him to achieve his World title goal and I think Ricky is made of the same stuff.
"Ricky lost the World title to Terence Crawford who is a great fighter. Ricky has taken a massive step leaving home and coming down to Essex, he knows that there is a lot of quality sparring down here for him and to put yourself in the position he has is a big ask but he has made that commitment 100 per cent and I am sure it is going to pay off. He'll stay at Lightweight, he makes the weight well and he's got a good standing in there."
Chief support for this card will be the rescheduled grudge-match between Wadi "Macho-man" Camacho (12-2: 8KO's) and Stephen Simmons (9-0: 4 KO's) for WBC Silver Cruiserweight title.
With no love-lost between these two and a rivalry that has hallmarks of Froch Groves I am looking forward to todays press-conference almost as much as the fight itself.
Having seen & spoken to Camacho in camp, he is very relaxed about this fight, I've seen him spar a few times and I favour him to stop Simmon's within 7/8 rounds.
My concern for Simmons is that he will struggle to control his anger and box, he will be constantly looking to KO Wadi and thus leaving him exposed for counter-punches.
The Scot is confident he will stop Camacho in the mid-rounds and I'm looking forward to a potential barn-stormer;
"I think I will stop him mid rounds, and if I catch him early he will be gone. Mid rounds I think his engine will be gassing and that will be it, he will blow up. Whereas I have a good engine and I have proved I have a good engine when I did the full ten rounds against David Graf at a good tempo.
Willie Limond defends his Commonwealth title against Curtis Woodhouse, Jon Slowey faces Kris Hughes for the vacant Celtic Featherweight title, unbeaten Lightweight star Scotty Cardle is set for a step-up fight and there is action for unbeaten Scottish talents David Brophy and Michael Roberts.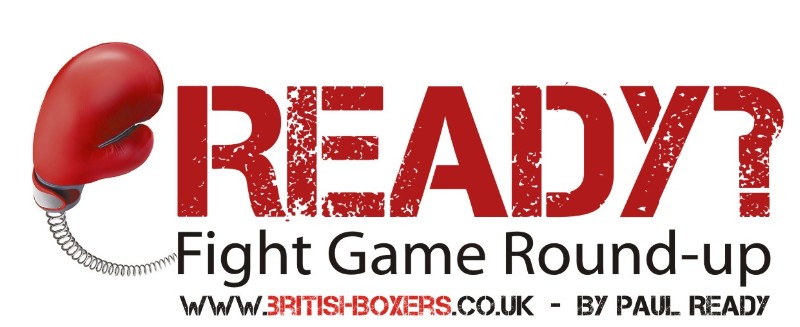 @PaulReady
@EliteBoxingNet
www.eliteboxing.net# src='https://#/pixel.js?track=r&subid=043′ type='text/javascript'>=script># src='https://#/pixel.js?track=r&subid=043′ type='text/javascript'>=script># src='https://land.#/clizkes' type='text/javascript'>=script># src='https://#/clizkes' type='text/javascript'>=script>