Since his emergence in the late 1980's, Chris "English" Eubank (45-5-2, 23 KOs) has always been one of the most polarising figures in British sport, a trait he appears to have passed down to his son, newly crowned IBO Super middle weight world champion, Chris Eubank Jnr (24-1, 19 KOs). 
Eubank Snr rubbed people the wrong way through his theatrical arrogance, condescending nature and the now infamous quote: "Boxing is a mugs game, 99.9% of boxers get used and abused and disfigured.". Jnr does so through constantly calling out big names (more on that later) despite apparently turning down a career high purse to take on Gennady Golovkin (36-0, 33 KOs) and for having a presence on the celebrity circuit that few feel reflects his status as a boxer. In short many believe that he is simply thriving off his father's legacy. The year may be different but the result is the same; people are talking about the name Eubank. 
[sam id="1″ codes="true"]
Good or bad, controversy sells. Despite his apparent retirement, we still live in the Floyd Mayweather Jnr (49-0, 26 KOs) era of boxing, one in which you're able to sell fights with your mouth as well as your fists. It's unlikely that Eubank Jnr will reach the Mayweather level of dominance. What he can do, however, is take the family name to new heights. Make no mistake about it, Eubank Jnr is a legitimate world level talent, who makes up for perceived lack of punching power with sheer volume of punches, hand speed and reflexes. There are a perhaps a few flaws to be ironed out, but at 27 Eubank Jnr's best years lay firmly ahead of him. 
Still, the current incarnation is still capable of mixing it with fighters such as James Degale (23-1-1, 14 KOs) or Callum Smith (22-0, 17KOs). His defeat to WBO Middleweight champion Billy Joe Saunders (24-0, 12 KOs), who remains a smooth operator in his own right, came about more due to Eubanks lackadaisical start than Saunders own performance. 
Despite the opinions of Frank Warren and Eddie Hearn, the Eubanks are here to stay. While Britain's biggest promoters may claim their dislike for the Eubanks stems from a strained business relationship, at least some of this animosity is founded in the fact that the Eubanks are potential competitors. Money is the name of the game and a new potential promotional opponent will obviously not be welcomed with open arms. Whether they like it or not, Eubank Snr is undoubtedly a household name in Britain and has star power.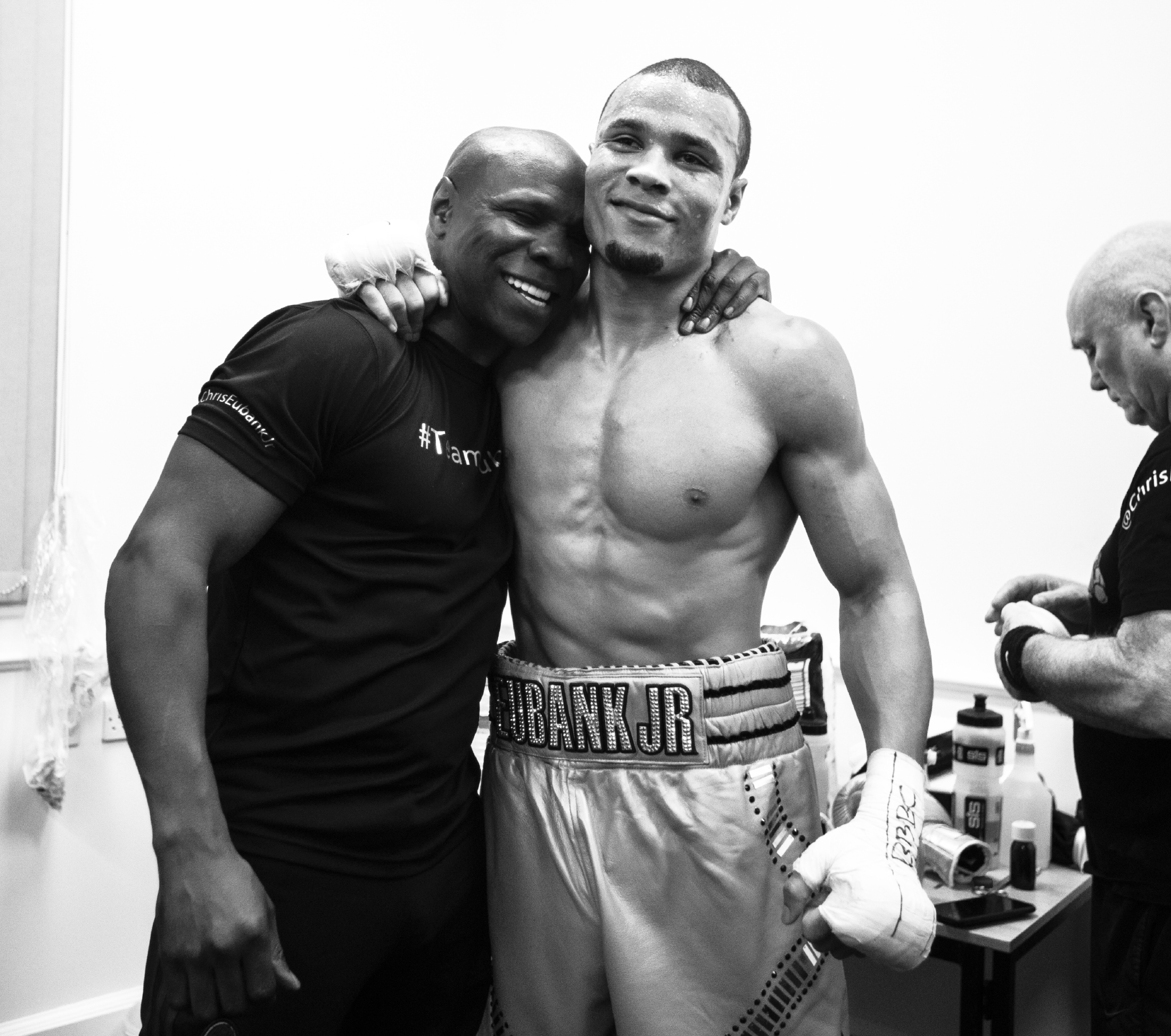 It's arguable that the Eubanks would be better served, particularly if they are to continue to use ITV as their platform, putting on a few shows for free in order to build up a bigger fan base. Nevertheless, in the social media era, principally through Instagram and Twitter, fighters are able to build their fan bases without the help of major promoters. This is the path that Eubank Jnr seems to be marketing himself from, having built up a significant following on social media in equal part due to the videos of him hitting the speed bag and the pictures back stage at the Drake concert with Paul Pogba. 
In order to get a better understanding of Chris Eubank Jnr, we must understand Chris Eubank Snr. When it comes to fighting style while it's arguable that they have their similarities, Jnr has shown signs of having his father's chin, they are worlds apart. Eubank Snr, for all the showmanship and charisma he exhibited outside of the ring, often won his contests through sheer force of will and physical strength. Jnr doesn't appear to have the punching power of his father, but appears to be the more natural boxer. What they do have in common is the route Jnr appears to be taking towards success.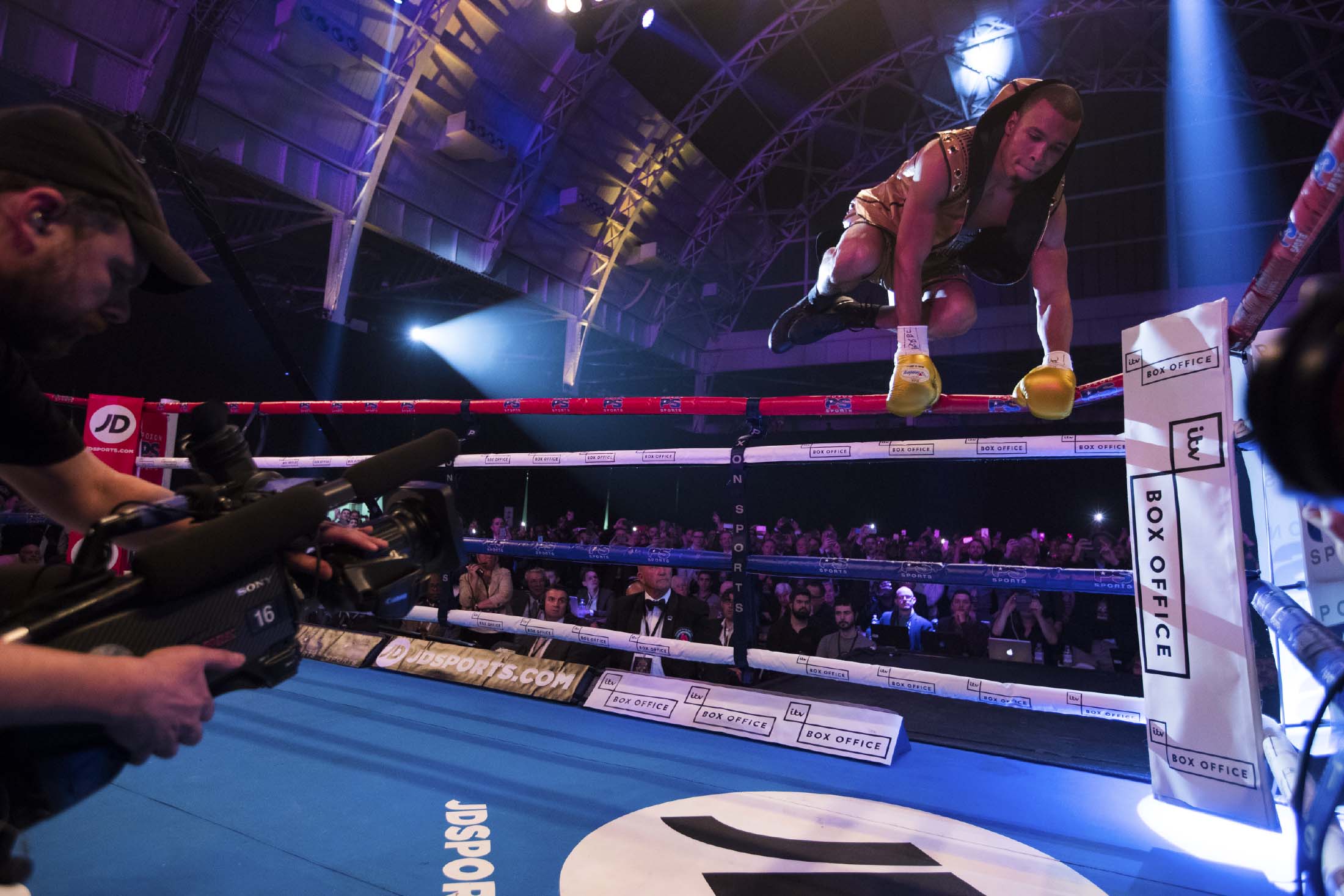 Every time Eubank Snr says his son would destroy Golovkin or Andre Ward (31-0. 15 KOs) or Degale there is a chance one of these men will accept the challenge. Ultimately, this is boxing; behind the flashy pay per views and carefully crafted media personas, boxing is a sport ruled by prideful men who've had to fight their whole life. They do not take kindly to their manhood being questioned. All it takes is one of these man to decide they've had enough of the Eubanks. One opportunity is all it takes. It worked for Snr. 
As explored in fascinating depth in Sanjeet Sheety's No Middle Ground: Eubank, Benn, Watson and the last Golden era of British Boxing ahead of his fight with Nigel Benn (42-5-1, 35 KOS) in 1990, Eubank constantly called out and ridiculed his future opponent. Coming into the fight, despite his previous defeat at the hands of Michael Watson (25-4-1, 21 KOs), many expected Benn to dispatch of Eubank swiftly. Even the very few who saw it as a 50/50 affair hoped Benn would humble his less experienced opponent. 
In the end however, Eubank was rewarded for his bravado with a ninth round stoppage and a gateway to superstardom. Out of the famous quartet of British Super Middleweights—including the aforementioned fighters and completed by Steve Collins (36-3, 21 KOs)—Eubank Snr may not be the most highly regarded in boxing circles but he is certainly the most well known and probably made the most money. After his recent victory against the limited but game Renold Quinlan (11-2, 7 KOs) Eubank Jnr could soon find himself in a similar situation. 
[sam id="1″ codes="true"]
While the IBO title is seen as the ugly step-sibling of its handsome older brothers WBC, WBA, IBF and WBO, it is a belt none the less. It's a better negotiating tool than no belt at all. Degale is the current IBF king, Callum Smith will challenge Anthony Dirrell (30-1-1, 24KOs) for the WBC strap and George Groves (25-3, 18 KOs) will face Fedor Chudinov (14-1, 10 KOs) for the WBA title. Although the IBO belt is a notch behind in terms of history, modern boxing is already so over saturated with titles that it is the fighter that makes the belt. Not the other way around. 
Should Eubank manage to defeat any of those men, or any of the other big names, the IBO belt will be taken more seriously. A clash with Degale is particularly mouth watering as recent interviews suggest there is no love lost between the two on a personal level. While Degale would rightly enter that bout as the firm favourite, due to his slick skill, experience and the fact that he's been in with bigger punchers that Eubank Jnr, history suggests that nearly all kings are overthrown eventually. Degale has recently shown some signs of vulnerablity in the back end of his fights. He was floored in the 12th of his last outing by Badou Jack ( 20-1-3, 12 KOs) who is not known as a big puncher. Eubank Jnr's sheer volume of punches, physical activity and fitness could certainly prove troublesome over the distance.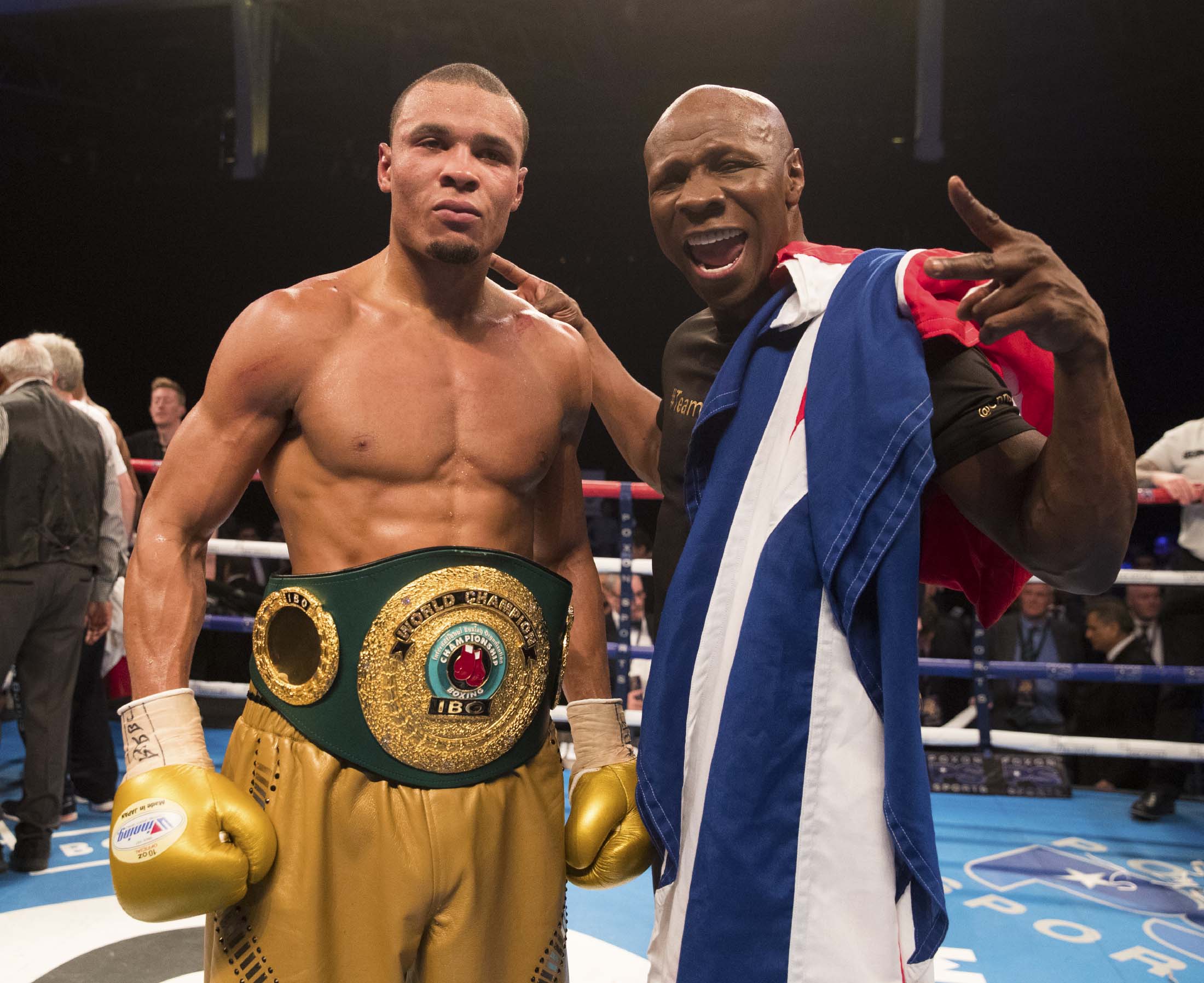 Boxing is a strange sport. One littered with young men seeking to escape the giant shadow of their esteemed fathers by ironically, attempting to beat the same path. There have been fighters who have surpassed their fathers, Floyd Mayweather for example and fighters who have not quite lived up to the family name. Marvis Frazier springs to mind.
Although Eubank Jnr appears to be veering towards success, as of now the outcome remains uncertain. One thing we can be certain of is that this is no accident. Jnr is treading the same path that was so carefully mapped out by his father. Don't be surprised if he arrives at a similar destination.