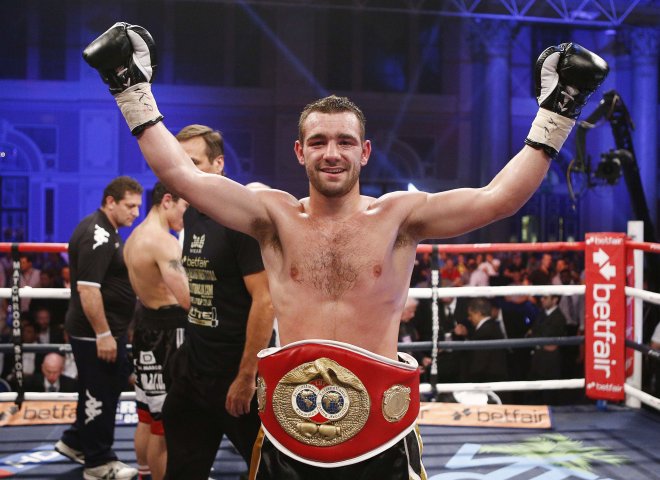 Former British welterweight champion Lee Purdy has been forced to retire from boxing after losing vision in his left eye.
The 27-year-old Colchester fighter injured his eye in a defeat to Leonard Bundu in December 2013, a fight he which he was cruelly stopped in the last round, with just 8 seconds remaining. (His last fight)
A series of operations have failed to rectify the problem and unfortunately he has decided to quit boxing.
Two years ago Purdy stepped in at the last minute as a replacement for Kell Brook against Devon Alexander almost two years ago. He put up a galent effort but was stopped after seven rounds against the IBF world champion before being pulled out by his corner.
Purdy, who embarked on his pro career without any amateur background; says it could take up to 18 months before he discovers how his long-term vision has been affected.
Nicknamed 'Lights-out' due to his exciting KO power, Lee won the British welterweight title in 2011 stopping Craig Watson, he defeated Watson in a rematch and later went on to hold the IBF international belt at the same weight. He retires with a record of 20 wins, five losses and one draw from his 26 professional fights.
Good luck Lee in your life out of the ring, you were always a game, tough entertainer.
Interview with Lee Purdy on his retirement