Former IBF Super Flyweight world champion Zolani Tete discusses vacating his belt, title ambitions and his love for English fans ahead of his fight with Jose Santos Gonzalez for the vacant IBF International bantamweight title on Saturday.
The fight will take place on the undercard of Mancunian Terry Flanagan's WBO world lightweight title defence against Scouser Derry Mathews in a North-West derby match-up at the Echo Arena in Liverpool on March 12.
Fresh off the plane from the Eastern Cape of South Africa, "Last Born" walks into Everton Red Triangle Boxing Club; hood up, scarf wrapped around his face and already wearing gloves… cotton, not leather.
Welcome to England. Fans will remember his English début last year, in which he knocked out the then unbeaten Paul Butler in spectacular fashion with a crushing left uppercut.
The southpaw, 22-3, is glad to be back on English soil and hopes he can add to his 18 knock outs, 12 of them coming in the first round. There is a burning desire to put on a show, speaking with passion about his temporary home for the next few days.
"I love English fans. They have a love for boxing and that's one thing we as boxers need. They must watch on Saturday when I will be demolishing Gonzalez. I'm going to take him out. I'm not going in for a knockout, I am preparing for the full 12 rounds, but if a knockout opportunity comes, I will go for it. I just want to entertain the Liverpool people," said Tete.
He sits, sipping on something quintessentially English; a cup of tea (milk, two sugars) but he made his name in South Africa and still has a responsibility to his motherland. He said: "There is crime, but there is crime everywhere. The one thing about people there is they love sport and once they see you can make a living out of it, they stick to it. It's only those few guys that stick to crime but we are working on it."
"Youngsters are always looking up to me and if they have a problem they can come to me and I will help them out. I've made a big name for myself and I am very grateful for that. I am touching so many lives that I didn't even realise and it's all through boxing."
Tete's success could perhaps be put down to the influential women in his life. He joked: "My girlfriend, every time I wake up she asks me, 'did you go and run?' and I say, 'babe, I'm tired' and she always says, 'you need to go run.' My mother also, she always asks, 'are you going to gym now…?' 'Yes mum.'"
He rolls his eyes and laughs – South Africa or England – mums will be mums. However, there is a clear appreciation and love for the positive role models he has in his life and who have helped him to notable victories over Butler, Teiru Kinoshita and Juan Carlos Sanchez Jr.
Tuesday marked Tete's 28th birthday and a win over Gonzalez, 22-3, would act as the perfect present.
He said: "Gonzalez is a good fighter, he will put up a great fight but I will be victorious. A similar record doesn't mean anything. It depends who you fight and who you have lost to. I believe I will beat him. As a fighter you need to be careful because you never know what may happen in the ring, so you need to go in there, be careful and not underestimate the guy. I will just use my game plan, be smart, then take the guy out."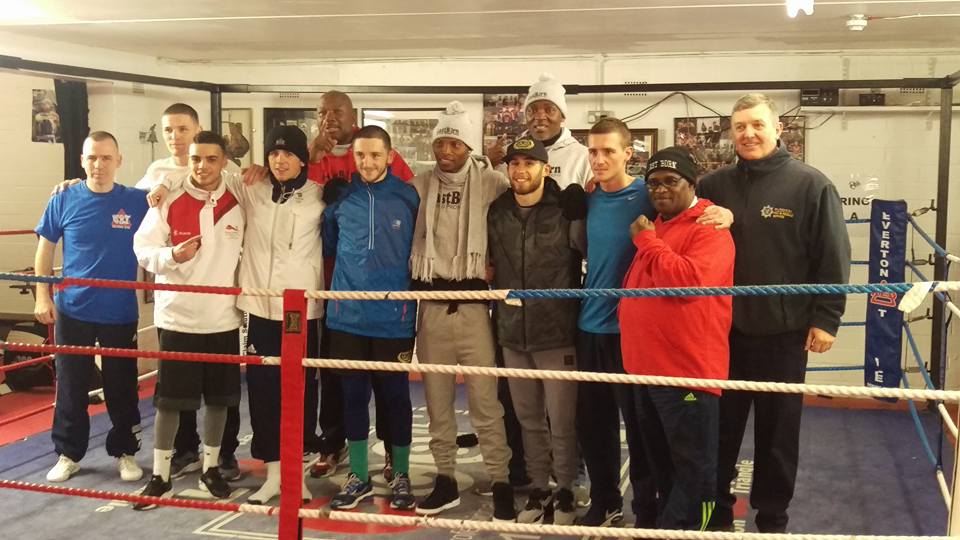 "I know I'm smarter than Gonzalez, but he's a Mexican so he is going to come out fighting. I will need to use my brain and use my legs in order to get my opportunity. In life you do get learning curves. I was once unbeaten and I lost three times, but I didn't give up on myself. I am looking forward to another fight and I believe I'm going to be a world champion once again."
He does not hide his ambition for world honours, stating he would be happy to fight IBF Bantamweight champion Lee Haskins or WBA Bantamwight "regular" champion Jamie McDonnell, if the chance arose.
Tete has already tasted world glory, but the former IBF Super Flyweight was forced to vacate his title over an alleged purse dispute, something which still wrangles with him and now tastes slightly more bitter. He places his hand on his heart not only in an oath of honesty, but in signalling exactly where it hurts.
"It was painful, man. I fought very hard for that title. Even before I got the opportunity, I had to struggle to get the opportunity. Then eventually, I have to vacate it. It's painful. I'm still recovering from that. As a champion you need to adapt, you need to know what you want and you need to go for it. I don't know which path Frank Warren will chose, but hopefully it will be for a world title. I don't mind going any route and once I hold a belt, I definitely want a unification."
The short term ambitions are only surpassed by the long term. He said: "I want to see myself reaching the heights of Floyd Mayweather and Miguel Cotto because as a fighter you must aim high. You always look up and you must always want to become one of the great fighters."
Before any of that though, he will be sure to forget about being The Best Ever and just focus on being the best on Saturday night.