JOSHUA LANDS ON TOP OF THE WORLD
Olympic hero lands IBF crown with brutal second round KO
Anthony Joshua MBE landed the IBF World Heavyweight title with a brutal second round KO win over Charles Martin at The O2, in London on Saturday night.
In front of a sold-out crowd at fever pitch in Greenwich, Joshua began with his trademark blistering speed and power in the opening round, rocking the unbeaten champion with solid shots.
[sam id="1″ codes="true"]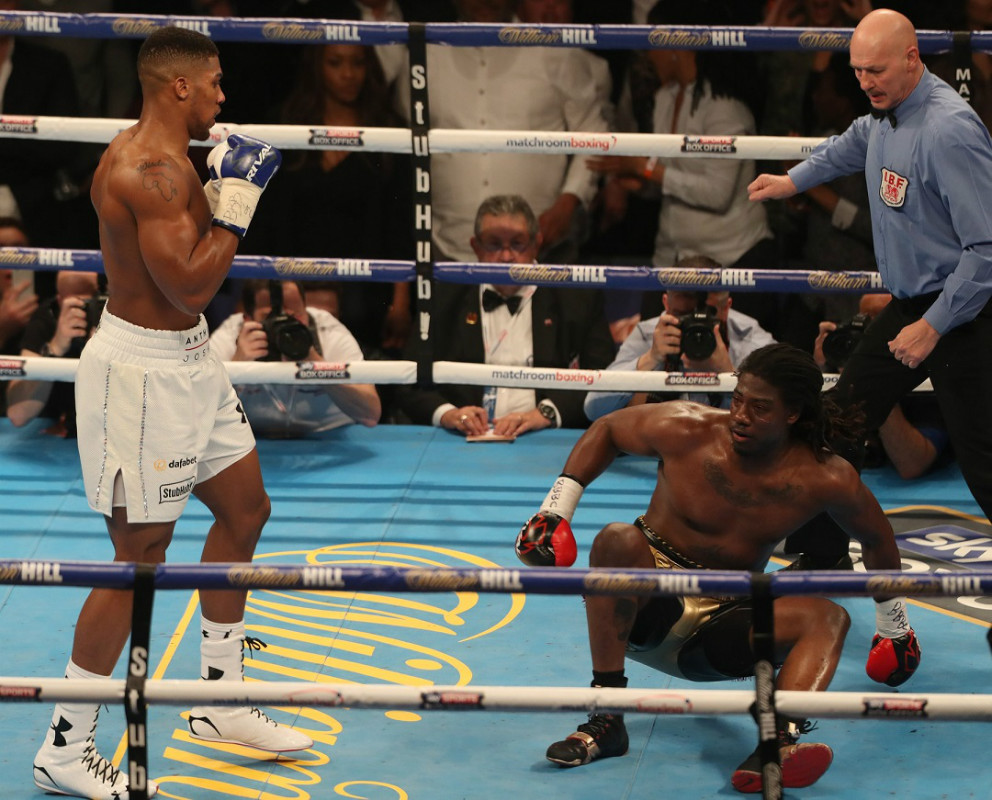 The Olympic hero then exploded a counter right hand flush on the chin of Martin to seat the American. Martin gingerly rose to his feet inside ten seconds but Joshua repeated the trick moments later, and this time Martin failed to beat the count and after 92 seconds of the second round, Joshua was crowned IBF World Heavyweight champion.
"It is only a quarter of the way there," said Joshua. "I am not going to get too carried away because there is a lot of work to be done. I have to keep on improving because I have people like Haye calling me out, Tyson Fury calling me out, all of them.
"I need to improve if I am going to maintain and keep pushing at a higher level. Every fight the atmosphere gets better, and better and better. The people here are coming out to support myself and all of the other British fighters on the undercard.
"I come to knock people out, I want to give value for money and I really do appreciate everybody because there were times when we were training in Finchley ABC when nobody cared and I have been grinding my way here. I appreciate the ongoing support time and time again.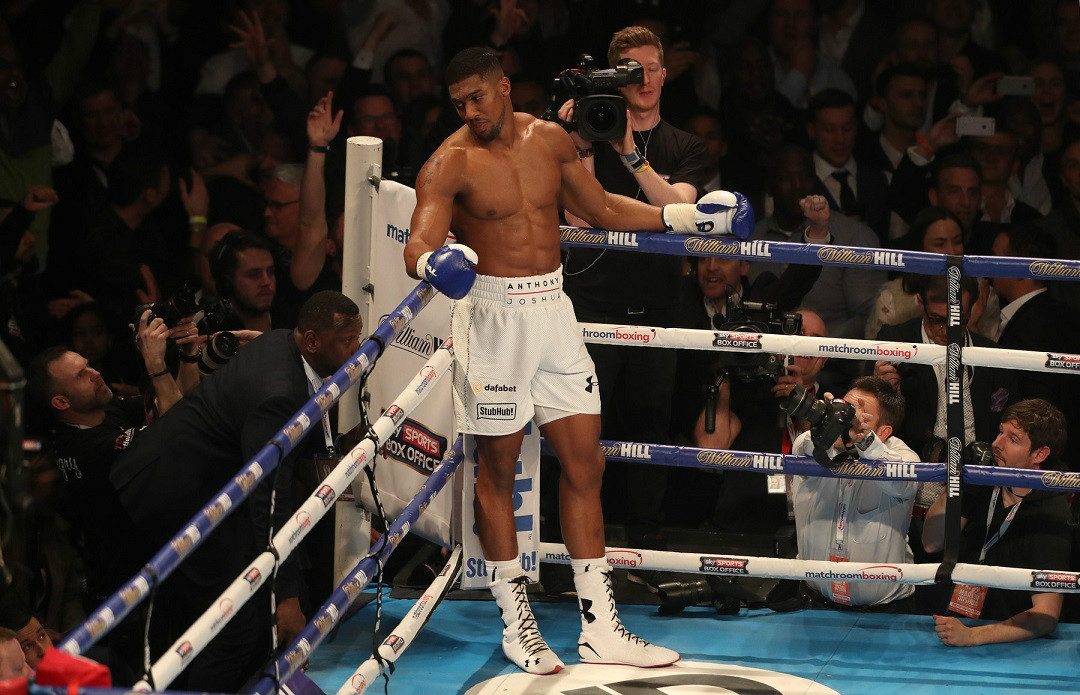 "Every Heavyweight has got power but it is about speed and precision, locking in and staying focused. A few months ago I was in here with Dillian Whyte having a great scrap – that was one for the fans, this was one for myself. I told you I was going to come out and punish him, I told you I would show him levels and this is the reward of it.
"Regarding all the hype, I stay tucked away in the gym and when I am not I am in Asda, Ikea, just doing usual things. All the hype is good for everyone in boxing, not just myself. Keep on pushing this sport.
"They have been calling me out since last year so it is nothing unusual, I will keep on grinding, keep on working hard, and once we step into this ring, trust you, trust me, I will be ready."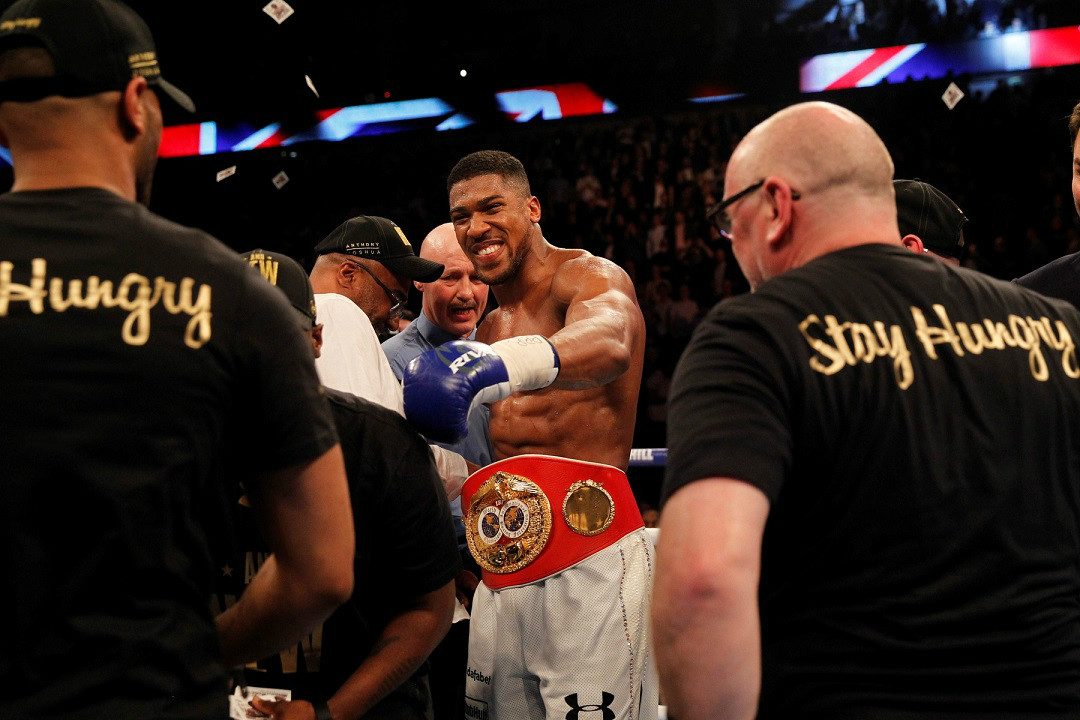 Promoter Eddie Hearn added: "I want to thank everybody who came tonight. He made his debut in this Arena, he won the British title in this Arena, the Commonwealth title in this Arena, and tonight he became Heavyweight Champion of the World at The O2.
"This guy is the most humble sportsman you can meet, he has just won the Heavyweight championship of the World and it looks like he has just won a four rounder. This is only the beginning – he has aspirations to unify all the belts and he will.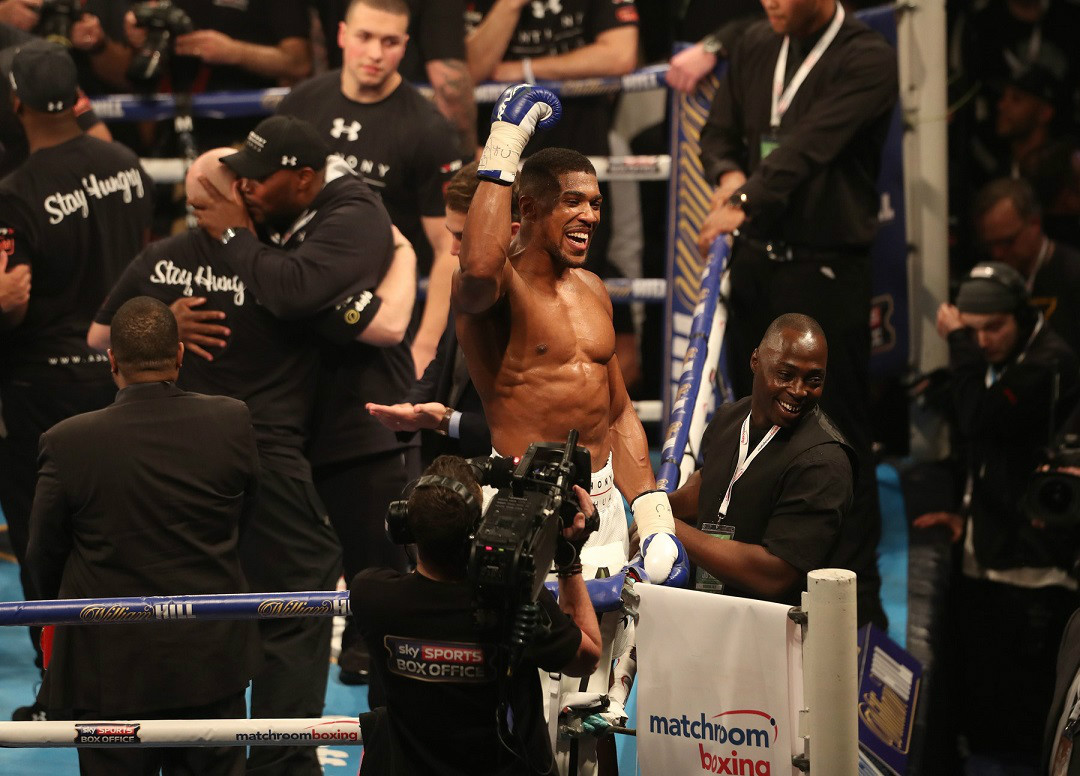 "We have a little something planned for July 9, maybe at the national stadium, Wembley. He will go through everybody. Britain should be very, very proud. The sport has a chance with a role model who can transcend the sport that young people can look up to.
"Anthony Joshua won the Olympic Heavyweight championship, the British Heavyweight championship and tonight he won the World Heavyweight championship. This man will go on to be a real great.
"This is going to be the biggest star in world boxing, if he is not already. He is so humble and down to earth and he can beat them all. He is the real deal and he will beat everybody."
[sam id="1″ codes="true"]