Tyson Fury and Wladimir Klitschko met today in Manchester for the press conference to announce together their rematch set for July 9th in Fury's home town city.
Klitschko opened up his speech by condoning Fury for his outspoken views on gay's and women and then said, 'On behalf of everybody, I'd like to tell Tyson Fury to 'f*ck off.'
[sam id="1″ codes="true"]
Fury seemed shocked by Klitschko's curse and it set him off on a rant!
Linear world heavyweight champion Fury, (25-0-KO18) was in usual form and character typically entertaining mood and hit back at the former champion. Fury, took the belts from Klitschko with a points win in their first fight last November.
During todays presser, Fury at one point removed his shirt, called himself a 'fat man' and mocked Klitschko for losing to him the first time. Fury also said that he hated boxing, admitting he lacks the professionalism of the veteran Klitschko (64-4-KO53).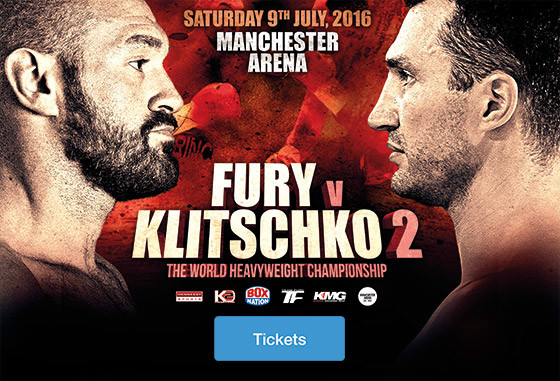 "Legacies] don't mean a lot to me. Boxing doesn't even mean much to me otherwise I wouldn't go into camp four stone heavier every week having eaten every pie in Lancashire and drunk every pint in the UK.
"I hate every second of training. I hate boxing. I hate the lot. I hate speaking to you idiots. I'd rather be at home watching television with my kids and eating chocolate. I hate boxing but I'm just too good at it and I'm making too much money. Easy money to be made.
"People do these sports for different reasons. Wladimir is already a multi-millionnaire so it's obviously something he loves to do. When you're like that, you're capable of anything.
"I don't live a strict lifestyle. I don't live an athlete's lifestyle. You couldn't call me an athlete."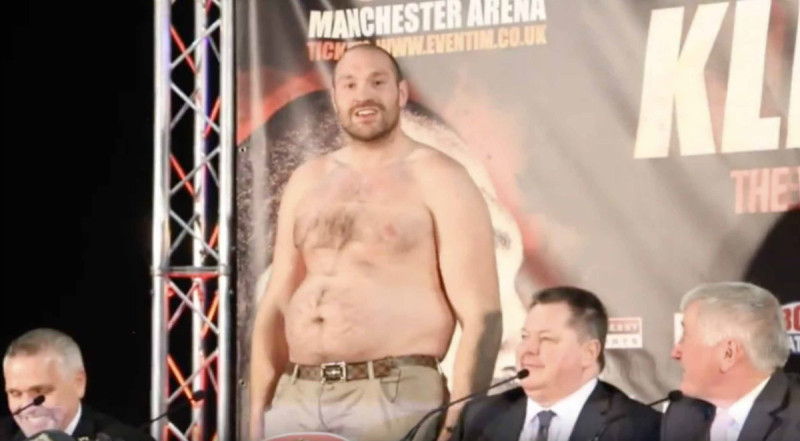 After removing his shirt Fury asked the press, "Does that look like a fighter's body? Clearly not. That's who beat you. Shame on you. – A fat man beat him and relieved him of all his belts.
"I don't take boxing seriously, as you can tell. It's about getting a few quid and putting food on the table. What's the point in practising your job for 40 years if you can't beat a fat man? Want to see love-handles? Want to see a belly? But can I fight? Yes.
"I am really a joke aren't I? When you think about it, it's quite funny. Every single time, I'm the outlaw, the villain, the bad guy – every single media event. People obviously like to see that – the majority do."
It was a very eventful press conference lets hope the return fight lives up to it! Watch Above!
[sam id="1″ codes="true"]