Belfast's Carl Frampton (23-0, 14 KOs) is in the form of his life following decision wins over Scott Quigg and Leo Santa Cruz. "The Jackal" annexed the WBA and IBF Super bantamweight titles when beating Quigg in Manchester in February before heading to New York to prise the WBA Super World featherweight title title away from Cruz after an entertaining, high-quality encounter.
Like his mentor Barry McGuigan, the 29-year-old has sizeable support in Ireland and beyond, but he has told City A.M. that the current boxing landscape makes it harder to unearth crossover stars as very few fighters appear on terrestrial TV.
"That's important for me, to be involved in exciting fights," said Frampton. "Santa Cruz was a hell of a fight and I think people will remember it for a very long time. I want to be involved in fights like that until my career is over. Barry McGuigan fought Pedroza 31 years ago and people still talk about that fight. Something like 19m people watched it on terrestrial TV."
He added: "You're never going to get that these days—that's the way things have gone—but I'd like people to remember what I've done for boxing. There are some good fighters, some of the Sky guys. But there's a lot of fighters fighting guys with inflated records. It looks good and to the casual fan it's unbelievable but the real boxing fans know what it's really about.
"There are so many world titles around now. You talk about 14 world champions in the UK. I wouldn't say there are 14 legitimate champions. But I suppose it's good for boxing in a way. It gets headlines."
The two-weight world titlist is mulling over his next move and is expected to have at least one more outing before the year is out. Indeed, he has demanded that Cruz travel to Belfast for a mooted rematch. It is good to be king.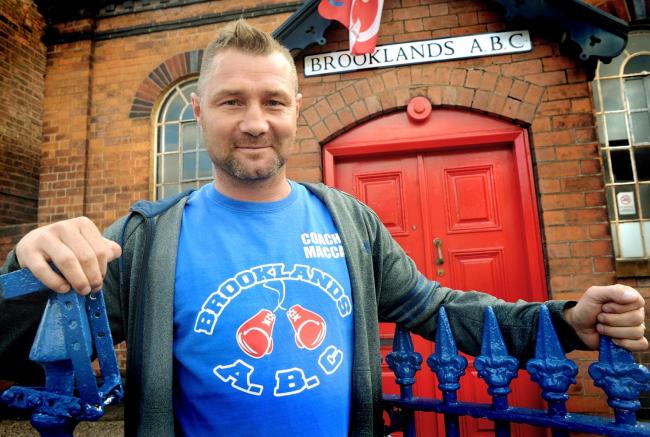 Photo courtesy of the Dudley News
It is hard to escape from boxing. Fighters, trainers and writers often retire, unretire and then head back into the fray. What can sometimes begin as a hobby grows into an obsession that can outlast certain roles within the trade.
Darren McDermott (17-2-1, 9 early) was forced to retire in 2010 following an operation on a bleed on the brain after suffering from severe headaches whilst preparing to challenge Paul Smith for the British 168lb title yet he is still contributing to the game.
"The Black Country Bodysnatcher" has turned Mount Tabor church in Woodsetton into a gym to accommodate his boxing club. Prior to this, the 38-year-old ran Brooklands ABC from his back garden and had no choice but to move on after hitting 60 members. The former English titlist hopes that the new space will be ready by October.
"Once the floor is done, it'll be safe for the kids to be in there jumping around and we'll be good to go," he said when speaking to Dudley News. "We should be in there before the season starts in October."
"I want the building to be used as much as possible, it's for the community," he added after revealing that the space will also be used for other things. "The reaction has been great, a lot of people have said they'd forgotten the church was there until we stuck our sign up."
If you want to find out more or show your support visit: www.facebook.com/BABCBlackCountryUK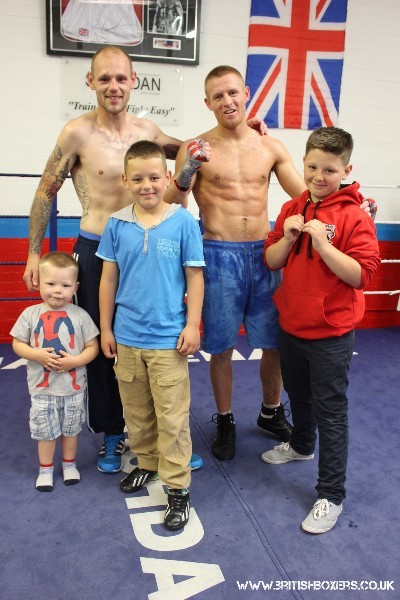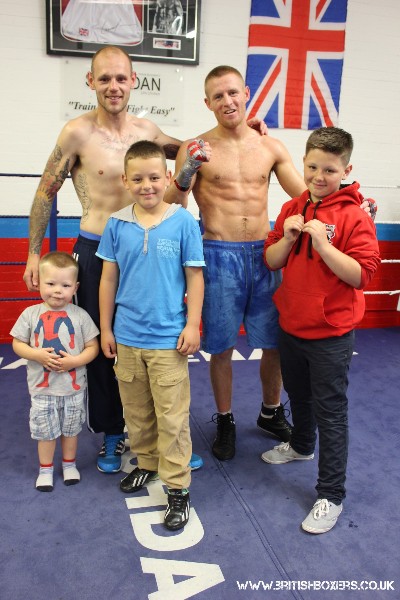 Kevin Hooper (19-3, 4 stoppages) meets Scotty Cardle (20-0-1, 6 KOs) for the British lightweight title on October 8 and the Grimsby-based boxer believes that he can wrest the belt away from the 26-year-old Champion. The 32-year-old believes that sparring Josh Warrington and Isaac Lowe has given him the best possible preparation and that he is capable of taking away Cardle's '0'.
"My training has been going well," he declared when speaking to the Grimsby Telegraph. "I've got a great team of trainers behind me. They are pushing me hard and the best is yet to come. I'm still learning, and my team are helping me every step of the way. I've had a lot of good sparring, with Josh Warrington and Isaac Lowe. Until that fight comes around, I will be doing all the preparation I can."
They are pencilled in for the undercard of Ricky Burns's fight against TBC at Glasgow's Hydro venue. This is Hooper's first crack at the British title and he will want to add it to the English strap he picked up after out-pointing Adam Dingsdale in March.