There is a talent coming through the super-featherweight division from Manchester, that is starting to catch the attention of a wider public as he continues to blast his way to the top.
Zelfa 'Brown Flash' Barrett, 23, (12-0, 6KOs) the nephew of former banger Pat Barrett, who is also his trainer and promoter, is something of a chip off the old block and on Saturday night at the Victoria Warehouse on a Steve Wood VIP Promotion he shown glimpses of left hook KO power, reminiscent of his uncle 'Black Flash' who used to render his opposition unconscious in the 80's and 90's.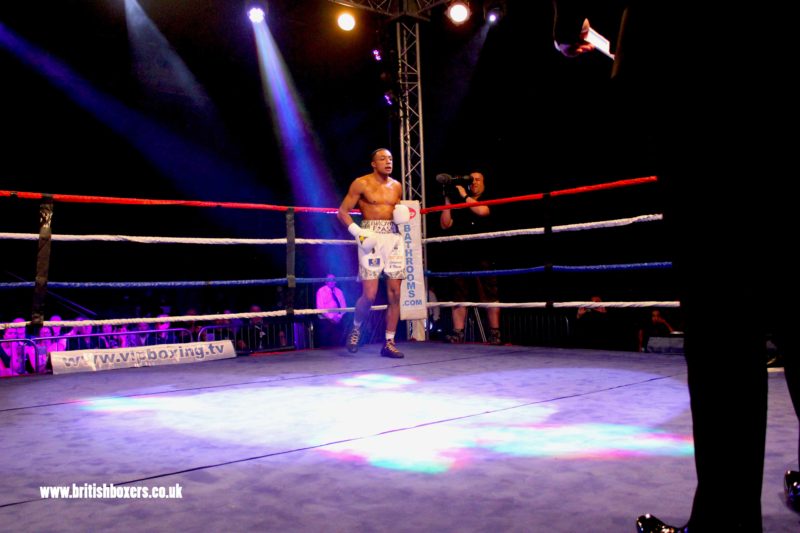 [sam id="1″ codes="true"]
Barrett was taking on the durable Barcelona based Nicaraguan Reynaldo Mora over 6 schedule rounds and presented his usual slick, quick skills from  behind a tight defensive frame work. It was all done in a relaxed manner and so much so drew his opponent into a false sense of security before exploiting a low right hanging glove of Mora and detonated a left hook that spun his foes head and dropped him on the seat of his pants.
Dazed and obviously out, the referee abandoned the count and waved the fight off at 2:39 seconds of round 4.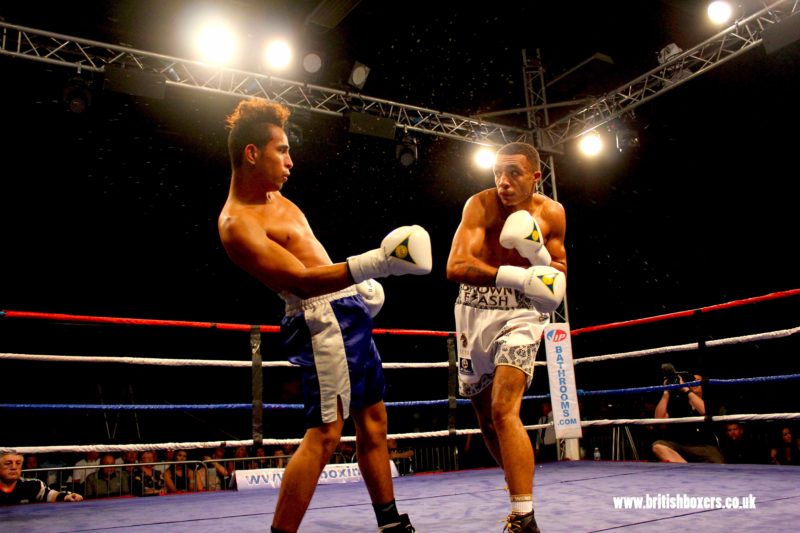 A massive super-featherweight, Barrett will surely grow through the weights as his career progresses and his British 9st, 4lb division rivals will be looking over their shoulders now as this young prospect who hits like a welterweight comes breathing down their neck.
Barrett has been sparring recently with Scott Quigg and Terry Flanagan and is currently chief sparring partner for Anthony Crolla has he prepares for his unification showdown at the Manchester Arena this Saturday night against Jorge Linares. Barrett was back in the the gym ring with Crolla Monday morning after his successful weekend.
Watch the full fight above
Below are some recent videos of Barrett.
ZELFA BARRETT MY LIFE AND BOXING
Part 1:
Part 2:
Zelfa Barrett – My Career so far
[sam id="1″ codes="true"]