Whilst Floyd Mayweather sailed off into the sunset taking a fight purely for money and risking the sports whole reputation in having that fight, the active fighters with in the sport are currently doing everything in their power to seal their own legacies which will also enhance the sports standing.
They do this by taking the fights that offer the most risk, which captures the fans imaginations and at times bring them the financial reward that those risks deserve. 2017 seems to be a year where the best are choosing to fight the best, and the promoters along with broadcasters are letting it happen.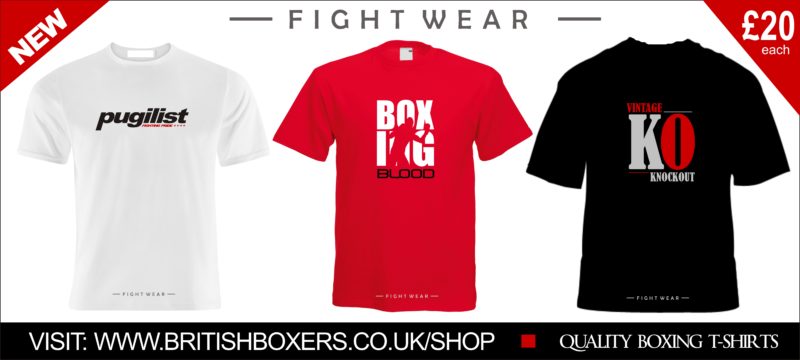 Earlier this year we saw a rematch between Sergey Kovalev and Andre Ward which gave us a definitive leader in the light heavyweight division. Not content with ruling that division, in the post-fight interview Ward was aiming higher with Cruiseweight titles in mind along with the mention of Heavyweight kingpin Anthony Joshua. Ward would certainly be an underdog if the fight was to happen but he cannot be ruled out with his Ringcraft.
Elsewhere this year we saw Kell Brook opt to remain in the Welterweight to defend his title unsuccessfully against the much feared Errol Spence Jr. Brook had many options at light middle and could have vacated, he instead opted to be a fighting champion and take on the most dangerous contender in the division. Having fought Golovkin the prior year, this wasn't a decision driven by money but rather one by ambition.
Terence Crawford became the first man to hold all 4 recognised world titles at the same time when risking it against little known Julius Indongo. This wasn't a fight for money as there were better financial options out there, Crawford backed himself and has his own place in history. He is now chasing other options which will enhance his bank balance as well as his legacy.
This weekend sees Canelo Alvarez and Gennady Golovkin aim to achieve greatness when they collide in Las Vegas. This fight isn't getting the same fanfare as the Mayweather – Mcgregor but you can be sure every boxing fan will be glued to it when the first bell rings. Rarely has a fight divided opinion in the same vein as this in recent years, the winner will go on with their legacy intact whereas the loser may find themselves in the who needs him club.
A day before this fight gets announced, one of the worst kept secrets in boxing was revealed as Guillermo Rigendeoux vs Vasyl Lomanenchko was finally announced for 9th of December in Madison Square Garden.
Two of the most skilled fighters in any divisions, and Lomanchenko is fighting the bogeyman that others avoided without trying to disguise the fact. No one wanted to fight Rigo as the money on offer was pittance compared to what they could earn elsewhere for far less risk, against far easier opponents. Lomanchenko is venturing where no other man will go and once again boxing fans will be glued when the first bell tolls.
Deontay Wilder comes up against his stiffest test when he comes up against the heavyweight divisions apparent most avoided fighter in Luis Ortiz. This is the acid test and will determine who will be in line to fight Joshua next year. This is potentially a more dangerous fight than any Joshua has had to date and will seal Wilder as a legit heavyweight champion should he be successful.
The cruiseweight division as a whole has taken a risk when all the champions and immediate contenders (barring Tony Bellew with his ongoing heavyweight adventure) have entered into the world super series of boxing. An 8 man tournament where the best must face the best to have one definitive champion in the division.
These fights may not be getting the mainstream attention that Mayweather vs McGregor had, but boxing fans will tune into these time and time again. If the remainder of the year carries on in the same vein as the first 9 months, and carries on into 2018 then boxing could soon find itself gathering more mainstream attention. One of the consistent criticisms of it over the years has been the best not always fighting the best, at least now the Boxers are demonstrating that they do want to fight the best and in these cases it clearly isn't for money but for ambition.
LATEST BBTV VIDEOS