This year has been a very frustrating one in many ways for myself and family. However as it is drawing to its close it seems to be levelling out.
One of the main frustrations has been that I have not really been able to lay any concrete plans for my visits to shows and gyms. Now the light is coming through the end of the tunnel. I was really looking forward to the weekend.
On the pro front, boys who for quite some time I had told people they'd reach the top, were in action and they all came through. J J Metcalfe won his British light middle title eliminator, Zelfa Barrett became English super feather champ and Josh Kelly won in fine style in Belfast.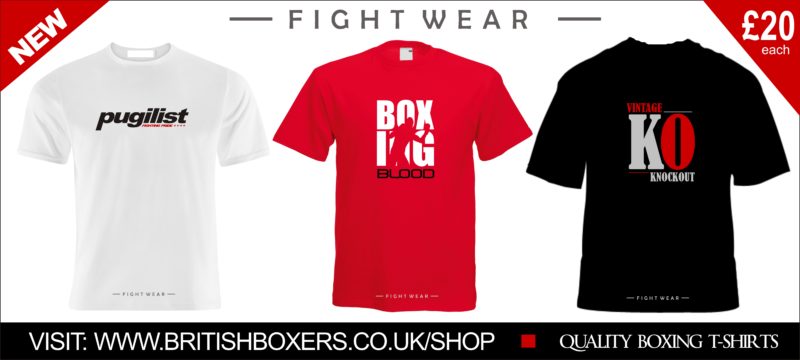 Also boxing in Belfast was Dublin's Stephen Ormond who was on the wrong end of a diabolical verdict against Belfast's Paul Hyland Jnr. I had Rocky Ormond winning by 4 rounds and once again when a dodgy verdict is given it's in favour of the house fighter. I remember Stephen 'Rocky' Ormond when he was a youngster at the Corinthians ABC and he is a relation of the famous McCormack boxing family of whom Corinthians former head coach, Kevin McCormack helped him on his way along with my pal Peter Burke. Yes those were great days when the Corinthians resurrected.
However, my day in boxing started at Croxteth at the semi finals of the Novice Championships. I was very pleased with the overall quality of the boxing of these novices. One bout that set the show alight for those who were watching that ring (as two rings were involved) was Venture's Tom Musker's performance in winning is semi final against a boy who had a great reach advantage and was a very good boy as well. The defensive tactics of Musker coupled with his fast combination counter punching was eye catching.
One boy who took my eye was Mark Anthony McDonagh. What a beautiful mover this boy is and his defence is good, his counter punching is spot on. I felt he was badly treated by the verdict against him. All in all it was a cracking show, I met many old friends and how glad I was to meet up with Blythe's Les Walsh who used to be a squad trainer at Sheffield. Once more I met up with ex British champ Gary Thornhill, now with Liverpool's Transport Club and Alex Moon, ex Commonwealth champ. We chatted about old times.
Once more I met up with my great friend Davie McDonagh and his sons David and Hughie.
Liverpool's Golden Gloves ABC had mixed fortunes. Dave Thompson won the 75kg semi final, this boy has alot about him to be admired and is a natural athlete, he doesn't just move he glides.
Harry Evans was boxing very well only to receive a cut eye that ruled him out in the 3rd round.
Giani Lovell also lost his bout, however the Gloves next show is 9th November at the Fusion Night Club, Liverpool and that should not be missed.
With what I saw this weekend I am convinced that the way the boxers are schooled at the commencement of their involvement in the sport is all important. I remember J. J. Metcalf as a
toddler and watching him look at his father Shea Neary train under George and George Schofield Snr at the Everton Red Triangle, what days they were.
Also when I helped out at Deva ABC on a Sunday afternoon George and Shea would bring JJ down to spar with our boys. Yes when you have such a history it's great to see them ddoing well in the game.
Young Zelfa Barrett set the show alight with his virtuoso performance against Chris Conwell. What a talent Zelfa is, the fluent moves, the punching power in either hand, this boy can't miss and what a game fighter Chris Conwell is, he fought until he could fight no more. However losing to such a brilliant glove artist as Barrett is no disgrace. Everything about Zelfa oozes pure class, I called him a champion in waiting when I watched him in the Collyhurst gym before he turned pro.
Adam Booth has a champ on his hands in Josh Kelly, he is another who sets the scene alight. This boy can go as far as he wants to go.
Two boys I can't wait to see with tv exposure are Manchester's Lyndon Arthur and Liverpool's Marcel Braithwaite.
Lyndon is one pure fighting machine, economical in his movements, every punch is thrown with intent. There is alot more to this boy than a big punch. He is no slouch as a boxer and has a sound defence. Quite a few light heavies are receiving alot of hype at the moment however I feel that in Lyndon Arthur, Pat Barrett and Paul De Silva could well have the boy to be the daddy of them all in Lyndon Arthur.
Marcel Braithwaite is one clever, talented boxer who, like Zelfa Barrett seems to have moves that they have patented and are their moves alone. I honestly believe this slick ring artist can go as far as he wants to. I also believe this boy can punch alot harder than his record shows. I am looking forward to his next outing on the Black Flash Promotion at Bowlers on 4th November 2017, Marcel is a boy whose ability would set a tv promotion alight.
Another boy I hope to see on that Bowlers show is Sean Ben Mulligan. Sean suffered a set back last time out and will be out to make a statement in his return to action.
Over prospects I mention Ben Burnham from the Venture Club.
Another boy I have been impressed with is Chester's Wycombe King who now boxes as an amateur for Collyhurst and Moston ABC, the big thing going for Ben, Wycombe along with boys at the Ancoats and the Golden Gloves is that when and if they decide to turn from the Simon Pure ranks to the pro's their transition will be easier because first class training for the pro's is already there at those clubs.
So until next time, good luck, God bless,
Tommy Dix.
LATEST BBTV VIDEOS