10 years after Joe Calzaghe's triumph to become the fifth boxer winning the BBC Sports Personality of the Year Award –and the first Welsh since 1960, Anthony Joshua is the first boxer who appears to be the strongest favourite.
Anthony Joshua who comes to defend his world championship title this Friday in Cardiff against Carlos Takam has been favourite ever since he retired the great Wladimir Klitschko in front of 90,000 people at Wembley Stadium in April. Betway Insider supports that the even a negative outcome in Wales is not going to affect Joshua's opportunity dramatically.
"If Takam springs a surprise, it's likely AJ would still remain favourite. The public won't be forgetting his monumental victory over Wladimir Klitschko too quickly, and it's that bout that cemented his place as SPOTY favourite" claims Alan Alger. On the other side, an easy victory as predicted "will put definitely a spanner in the works".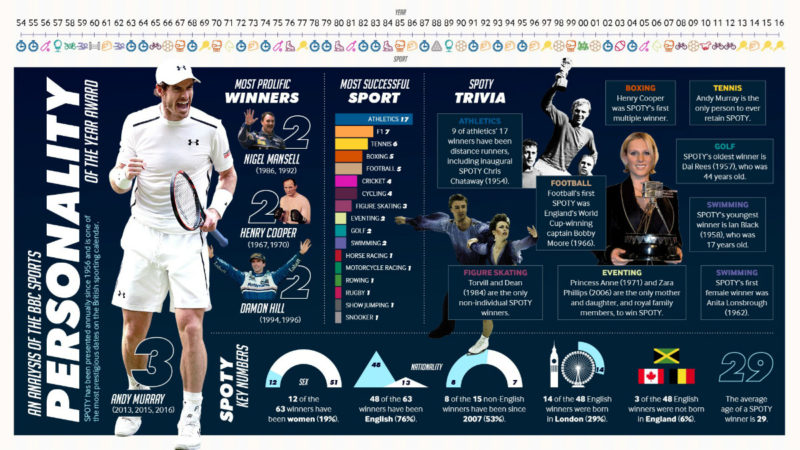 If Joshua succeeds to win SPOTY, which is taking place in Liverpool on the 17th of December, he would be the fifth different boxer to achieve this. Boxing's first SPOTY was Henry Cooper and remains the only boxer who managed to win it twice (1967, 1970).
Anthony Joshua holds a record of 19 victories without loss and holder of WBO and IBO champion titles. In the Olympic Games of London 2012 he won the gold medal boxing under the UK colours.
It worth to be mentioned that Joshua's candidacy it's quite important for the whole boxing community in the UK as it will take the sport equally to Tennis with 7 awards behind Formula 1 and Athletics. BBC Spoty is voted by the public.
LATEST BBTV VIDEOS