SAM EGGINGTON HUNGRY FOR LIGHT MIDDLEWEIGHT DEBUT: "NEVERMIND KELL BROOK, I'D FIGHT ANTHONY JOSHUA IF THE MONEY IS RIGHT!"
"Reality show? You can't find anything better than boxing because of the trials and errors, the ups and downs, the struggle when you get knocked down to get back up. Use it symbolically and interchangeably for life." Don King
Once upon a time in 2012, a young man who just lost his job walked into a gym asking to become a journeyman, so he could make money to support his family. But, after his first bout, he realized the only thing he was meant to lose was a job that didn't suit him…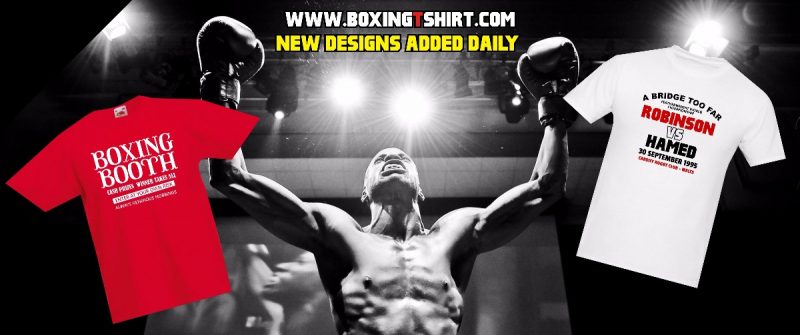 "Setbacks pave the way to comebacks" was Evander Holyfield's mantra and it proved true for Sam Eggington (21-4, 13 kos) who came back from defeats early in his career to win the British and Commonwealth Welterweight titles and then again the European one, adding to his resume important names like Frankie Gavin and Paulie Malignaggi along the way. Now he is stepping up to Light Middleweight, after an unexpected loss to Mohamed Mimoune, and, with a whole new division to explore and conquer, who can tell if this was fate way to move him in the right category for him to win a world title? Only time will tell us that. In the meanwhile, Sam tells us and whoever might have written him off that we ain't seen NOTHING yet…
British Boxers: Can you give your own assessment of your defeat to Mimoune? Was making the weight the only factor or were there technical flaws to be dealt with as well?
Sam Eggington: I don't like to make any excuses after a loss: the best man won on the night. I'm hoping to be a stronger and fresher fighter at Light Middle. There are always technical things to improve on after any fight, whether you win or lose. I don't consider myself the finished product yet. At least, not at the level where I want to be.
BB: What did you learn from that fight?
SE: I learnt that my whole fighting style is based on energy and strength. If I leave them both on the scale, then that's what's going to happen.
BB: You stated you are past domestic level and want to start where you left off: with an European title shot. But, let's say Liam Smith beats Sadam Ali and the WBO belt comes back to the UK, would you consider going after it or would it be premature?
SE: I won the European title fair and square and lost it on a split decision. To drop below that level would show lack of confidence. I'm ambitious and the bigger the fights, the better I am. About Smith, it is not my decision to make. I go with whatever Barry Hearn and Jon Pegg get me. I'm the star of the movie but they are the directors.
BB: Your pick for Ali-Smith: who wins and why?
SE: I pick Smith. He's strong, experienced and very tough. From what we have seen so far, he is capable to find a way to win in most circumstances.
BB: You had setbacks before and you came back stronger, also stepping up the level of opposition. Looking in retrospective, do you think those defeats were instrumental in your growth as a fighter? Do you feel they were blessings in disguise?
SE: Definitely. People forget most lads at my level have a huge Amateur background, usually boxing internationally and having a lot of fights they don't always win and the losses is where the learning is done. I have a small Amateur record and no Senior fights. The losses are where I made up for the experience. Think of guys like Clinton Woods and Ricky Burns who were older than me when losing at domestic level and went on to become bona fide world champs and great fighters. These are the guys that inspire me to keep fighting and improving.
BB: Purely on a human level, what was your mindset after each time you lost and how you did you pick yourself up?
SE: Obviously very disappointed, but usually more annoyed that I let it slip by on points rather than going out on my shield in a war. I've got to the stage where I realized I have to win the points game as well as the fighting game now. But, I turned pro thinking that maybe I could win an Area title, if I was lucky, and earn some money for my family. Considering the size of some of the bills I fought in and the titles I won, those losing fights aren't such a bitter pill to swallow. I've never been beat up or knocked out, I'm just learning and becoming a better fighter.
BB: Do you know who your opponent will be on the 21st?
SE: Ryan Toms (15-14-3, 9 Kos), the lad I was supposed to fight on the Kell Brook card. I didn't think it was fair he missed that opportunity on a big show and so asked for him to be the first choice .Plus, he has some good wins on his record, beating some prospects, so I will be switched on for him. Also, I'm not fond of those boxing imports brought over just to lose. It's not good for the crowd.
BB: Few months ago you were named as possible opponent for Kell Brook debut at 154. Why did it not happen? Would you still like that match-up?
SE: I was up for it but Jon and Barry had a good chat with the rest of the team and decided there was no rush. It's better to see how I look at Super Welter before agreeing to any really hard fights. If it was up to me, I'd fight Anthony Joshua if the money was good. Anyway, Kell is a great fighter and I believe he will be champ again. When it happens, that's when I want the fight.
BB: Again a few months ago, HBO expressed an interest in your fighting style but Eddie Hearn did not like it as he felt you would be picked as an opponent for some American name. Is that a route you would consider at some point and on which terms?
SE: It seemed farfetched when I turned pro, you know… A Midlands belt seemed like a dream. But after all the titles I've won, the bills I have topped, beating former world champions and training in Las Vegas with the legend Mike McCallum, fighting in America and show the U.S.A. fans what I'm all about is the only ambition I got left. So, with Eddie Hearn making big shows in the US, fingers crossed you will see me on one soon. I've just turned 24 and still learning. The best is yet to come.