In the same way that J.K. Rowling teaches us that it is the wand that choses the wizard, perhaps it was boxing that chose Adrian Martin, and not the other way around. The Essex based fighter has built up an impressive 7-0 unbeaten record since turning professional 2 ½ years ago. However, there have been two key pivotal moments in his life where his boxing career could have been permanently stifled before it had properly commenced.
Martin, talks candidly and entertainingly about both of these crossroad moments. The first involves him walking into a gymnasium at a former army barracks as a callow 11-year old.
"I walked into the gym and it just wasn't set up in the right way. They were smashing medicine balls on us and all kinds of things to get our abs solid. I was getting winded every time the ball hit me. The training wasn't enjoyable, there was no fun element to it.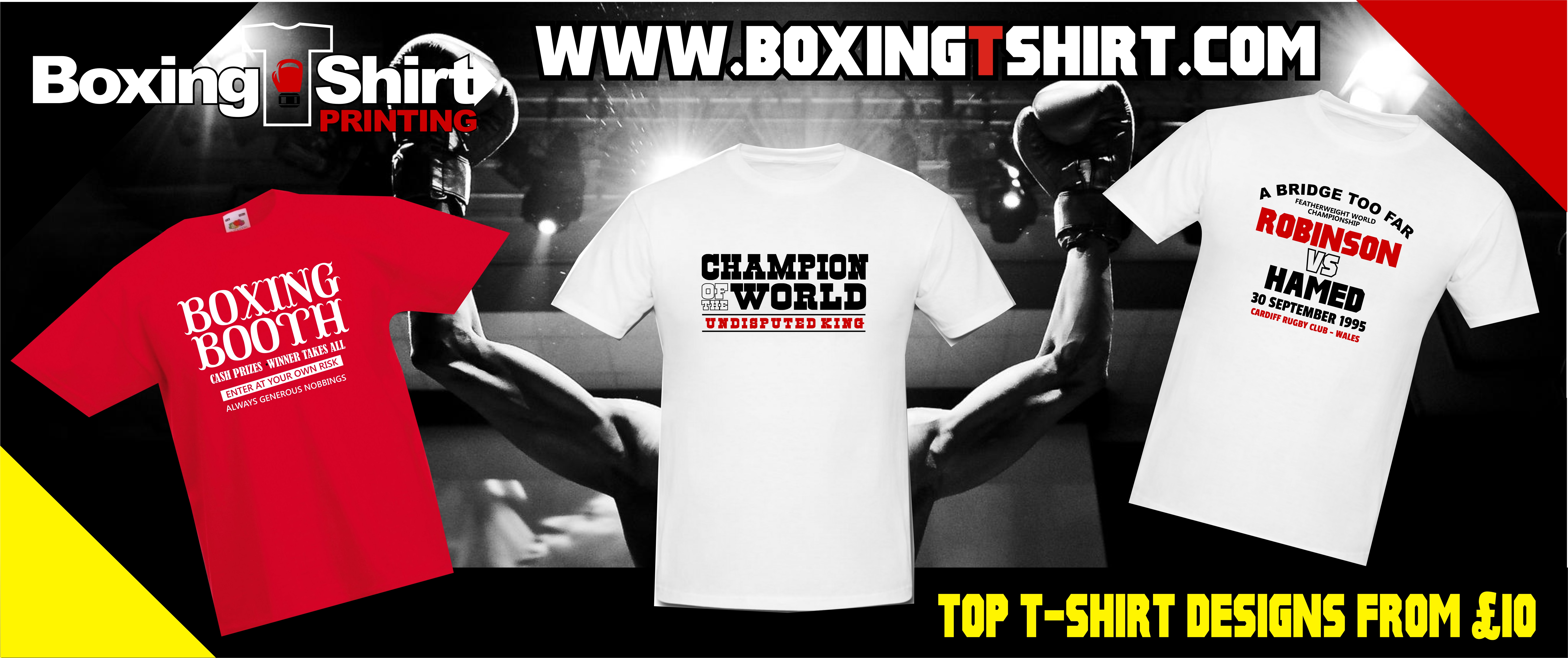 A picture that he paints so vividly that I cannot shake off the image of R. Lee Ermey in his role as Sergeant Hartman in the classic movie Full Metal Jacket, barking at a bunch of terrified kids. But, Martin interrupts that mental picture with an eloquent treatise on the need to make boxing training fun for juniors in order to instil a long term passion for the sport.
"As a kid you have got to enjoy it to stick at it. The toughness can come when you get older and when you need it. As a kid you don't need that. You need to learn technique, fitness and more than anything to have fun and enjoy it."
The second was his decision to pursue an Accountancy and Finance degree at Essex University, a year after making a return to boxing. An educational path that is somewhat unconventional within the fight game, and runs contrary to some of the more lazy stereotypes. Martin is honest about his motivations for initially following this direction.
"I was chasing the money. When I was at college I was good at it. I just wanted to go up to the city and be a big shot and make lots of money."
Martin eventually made the decision to leave the course during his second year, but not before winning the British Universities title. It may be considered to have been a big decision but one he confesses was "easy." He looks back with a certain amount of horror on what life could have been like had he followed the direction of a career in the Square Mile. Boxing has unknowingly become his constant, a mechanism to keep him grounded and his equilibrium stable.
"When I was at Uni I went off the rails a little bit. It's the boxing that managed to sort my life back together. Uni made me see that boxing was vital to me as a person and not something that was just fun and enjoyable. It's something that I need to do in my life to keep me on the straight and narrow. It's helped me stay in a good head-space ever since.
"I am glad I didn't follow the finance direction as I wouldn't be the same person that I am today. I wouldn't be level-headed and grounded."
The 26 year old super-welterweight is the first to admit that his amateur record was not the most inspiring. However, something that is not completely surprising considering his relatively late entry to the sport. His memories of the amateur system though are laced with a certain level of philosophical disappointment that is not altogether unfamiliar.
"There were a lot of bad decisions. I can count quite a few that were really bad. The judging standards could be absolutely atrocious. It's quite disheartening to have put absolutely everything into it and have done more than enough to win, only to not get the decision. Its soul destroying and there's a real negative impact on those it keeps happening to.
"In turn, you don't perform as well, as you are constantly re-adjusting your style to suit how the judges score it. All my losses were majority decisions."
Throughout our conversation, Martin demonstrates a real dedication and focus to succeed in the professional ranks. I ask him about the first time he re-entered the gym as a 17-year old who had endured his share of bullying, and whether he thought then that one day he would be an unbeaten 7-0 as a pro.
"I think so, yeah. I was so hungry for it. I was gutted by the amateurs. My hunger there was immense as I knew what I was capable of. I'm strong, I can box and this is my chance to really leave my mark, you know. I always wanted to do it. To be a proper pro, doing proper training and camps."
"Now it's my job. I am in the gym every day. I'm a full-time pro."
Martin turned professional back in 2015 under the expert guidance of Steve Goodwin and his team. I ask him how this came about.
"I approached him initially. I was recommended to talk to him about it. I liked the way he came across and that he was honest and straightforward. Steve has looked after me. I have never had any hidden costs and what you see is what you get. He genuinely cares and doesn't throw us into the deep end too early. He will try to get you the right opponents and move you through at the right time."
The other essential element to Martin's team is his coach Joey Taylor. The man known as "A-Star" has been with Taylor at the OXO Gym in Ongar, since his amateur days. He speaks fondly of Taylor and baulks at the description of him as merely a "trainer".
"I don't like the word 'trainer'. It feels like someone that just takes you on the pads and stuff or a personal trainer. Joe has taught me boxing. He's a coach and a mentor. He's there for me for more than just training. If I start going off the rails or anything then Joe will be there to stop me."
"If I am having personal issues and I need someone to lean on, I know I can count on him. He will always get me into the best head space and physical space that I can be in. It's really good having someone like him there. It makes all the difference and is not something that all young boxers have."
Adrian Martin returns to the ring this weekend on "The Showdown" promotion at London's York Hall. After a seven month lay-off he is eager to get back into action against Islington's Jordan Grannum in a six rounder. "The Brown Eagle" is a fighter that Martin recalls from his amateur days.
"He was a good amateur. Actually, a better amateur than I was. If he takes it up I know I will have my work cut out. But I believe in my ability. I have sparred with world champions like Carl Frampton and future champions like Josh Taylor. I think I am going to be alright and I know I can do this. If he turns it up I will be ready."
After an engaging, enjoyable and relaxed half an hour chatting to Adrian Martin it is impossible not to warm to him. His varied life thus far and the often divergent directions it has taken him has left him with a wisdom and comprehension that is beyond his 26 years. I am aware that he would probably find these descriptions hilarious, but they are in fact well-suited. With his inner confidence, strong team unit and committed sponsors* he has constructed for himself the best possible chance of success in the tough world of boxing.
I close our conversation by asking the Essex fighter to share his goals for 2018 and beyond.
"My target is 10-0 for this year. If a title opportunity comes about that will be great. That would be absolutely lovely. But, this year I want to be in 10-rounders and I want some good fights. So, in September I will hopefully have an 8-rounder and then in December finish the year off with a 10-rounder."
Back in action May 19th at Londons YorkHall lets make it 8-0!! Tickets available hit me up for yours or follow link on page #teamAStar video credit @kevinjcampion @Goodwin_Boxing pic.twitter.com/7Z4mQpgX9j

— adrian martin (@1adrianmartin) April 1, 2018